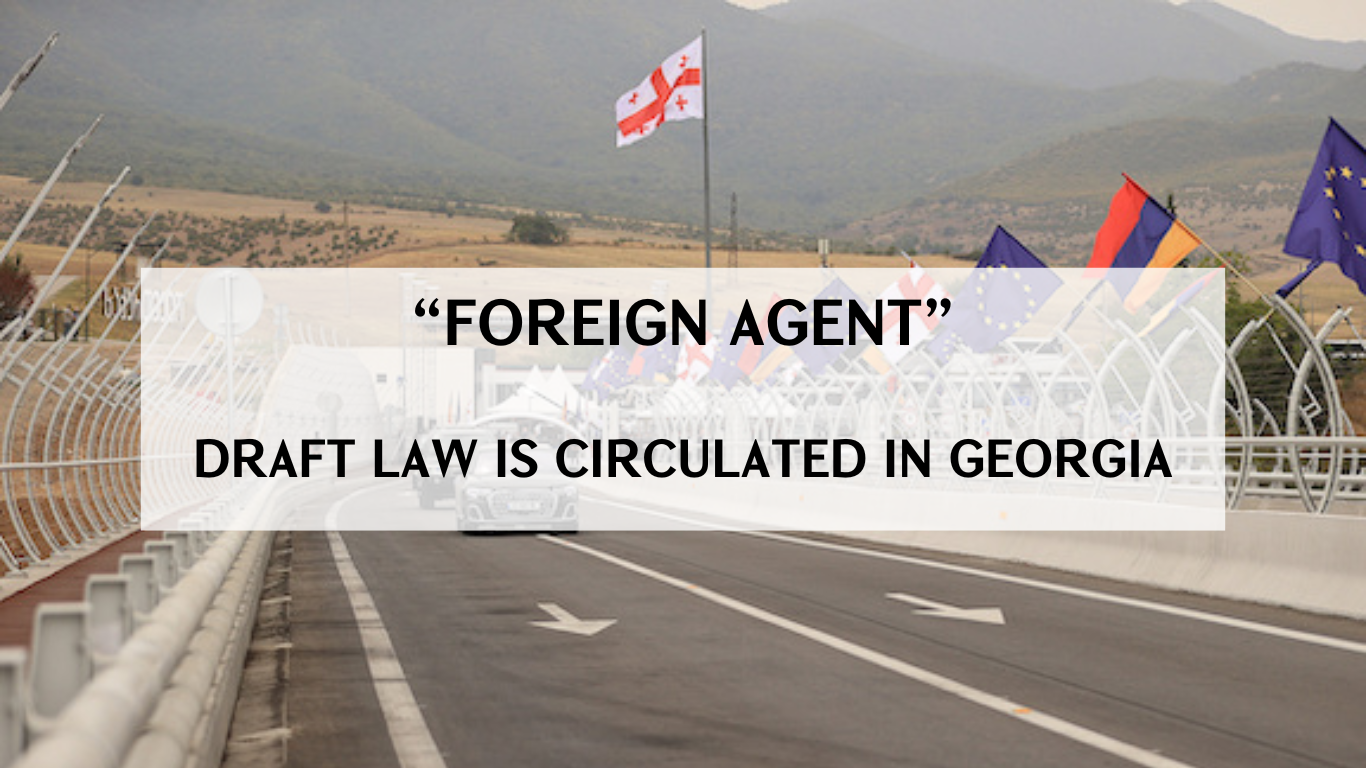 "FOREIGN AGENT" DRAFT LAW IS CIRCULATED IN GEORGIA
People's Power faction of the Republic of Georgia has delivered a draft law "On Transparency of Foreign Funding" at the Georgian parliament. The ruling party Georgian dream has announced about their readiness to support the draft law during the voting. 
The draft law provides for by that any organization or media outlet, whose funding from abroad exceeds 20%, are obliged to register in the "Registry of Agents of Foreign Influence", otherwise they may be subjected to punishment. 
The draft law also envisages also implementation of inspections of organizations in the registry, through which they may demand and have access to the personal data of people using the services of those organizations, resulting in a violation of the people's right to privacy of personal data. 
A similar law has been adopted and is acting in the Russian Federation, as well as in several CIS countries, through which they exert pressure on organizations and media. As a result of adoption of this law, human rights and health projects have been reduced, several NGOs have been dissolved by courts, some NGOs have been forced to self-dissolve in those countries. 
The human rights defender's office of the Republic of Georgia also made a statement and noted that the draft law does not meet the international and domestic standards of human rights and is incompatible with the fundamental principles of a democratic state. 
New Generation Humanitarian NGO (NGNGO) joins other local and international organizations in condemning such a legislative project, which can worsen the democratic situation in the country and exert pressure, violating the fundamental human rights of  citizens. NGNGO calls upon the parliament of Georgia not to adopt the law and to show a rights-centered policy, adhering to the international human rights standards.