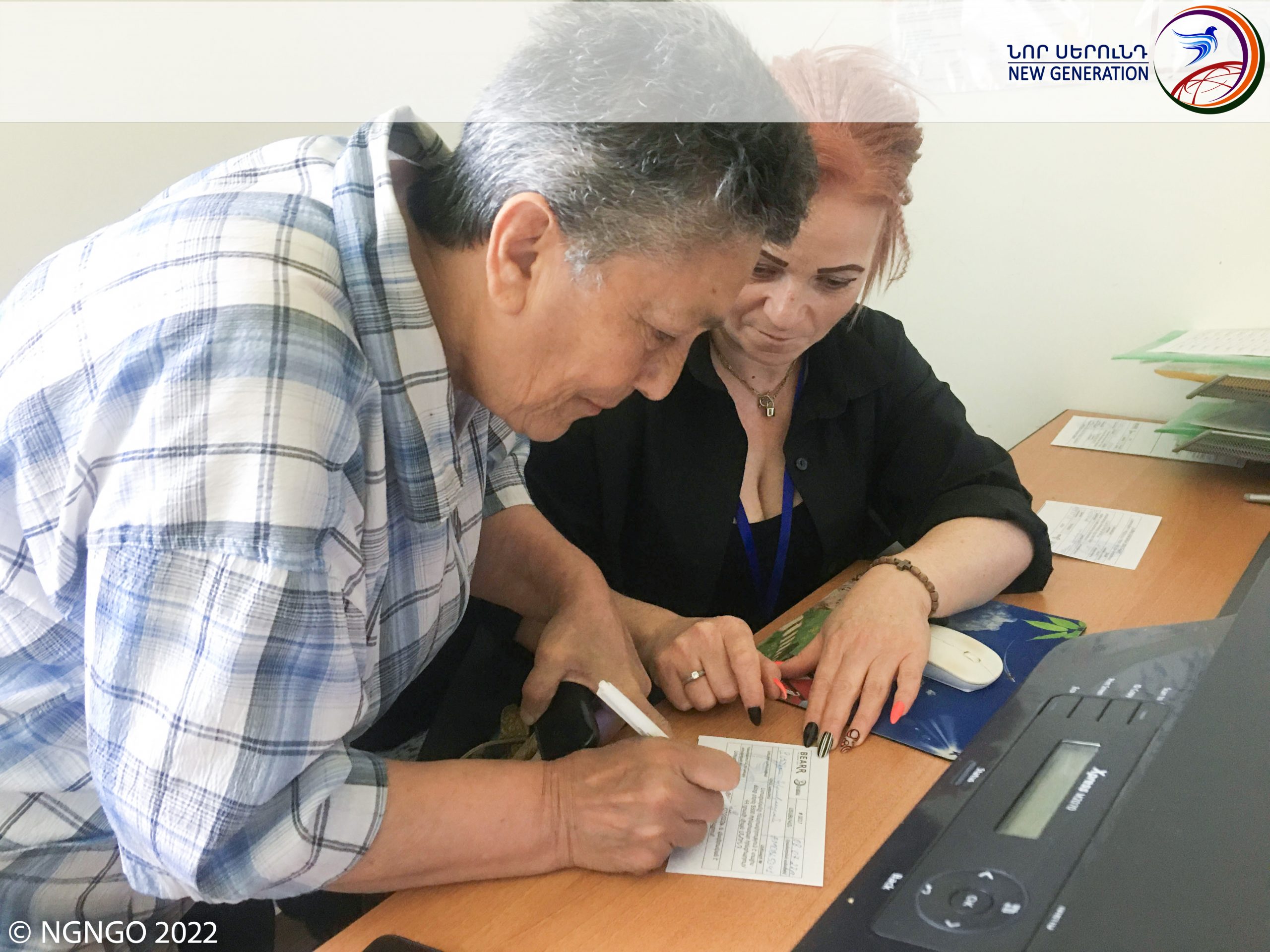 Ensuring Social Well-Being and Empowerment of Migrants' Families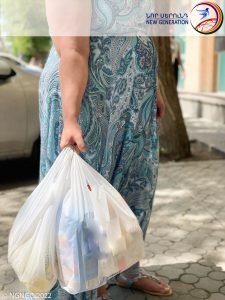 From May 2022, New Generation Humanitarian NGO implements the project of "Promoting the Social Wellbeing and Empowerment of Migrants' Families in Armenia. 
The goal of the project is to contribute to the social welfare and capacity building of the families of Armenian labour migrants, especially women.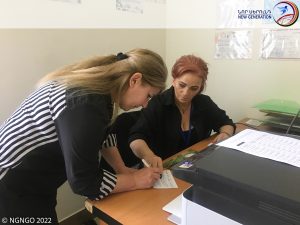 Within the framework of the project, 50 beneficiary families, living in the city of Yerevan and the regions of the Republic of Armenia were provided with receipts and cards which enabled them to  purchase food products at the supermarkets of Yerevan, Vanadzor and Gyumri cities. 
Training sessions aimed at capacity building of migrant's wives are also organized within the framework of the project on the following topics: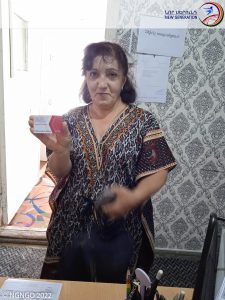 Business development and entrepreneurship, 
How to start NGOs, 
Fundraising, 
Project design and management, 
State programs available for Armenian labour migrants and their families, 
Women's rights, 
Gender equality, 
Feminist Leadership. 

The project was supported by The BEARR Trust Small Grants Scheme.