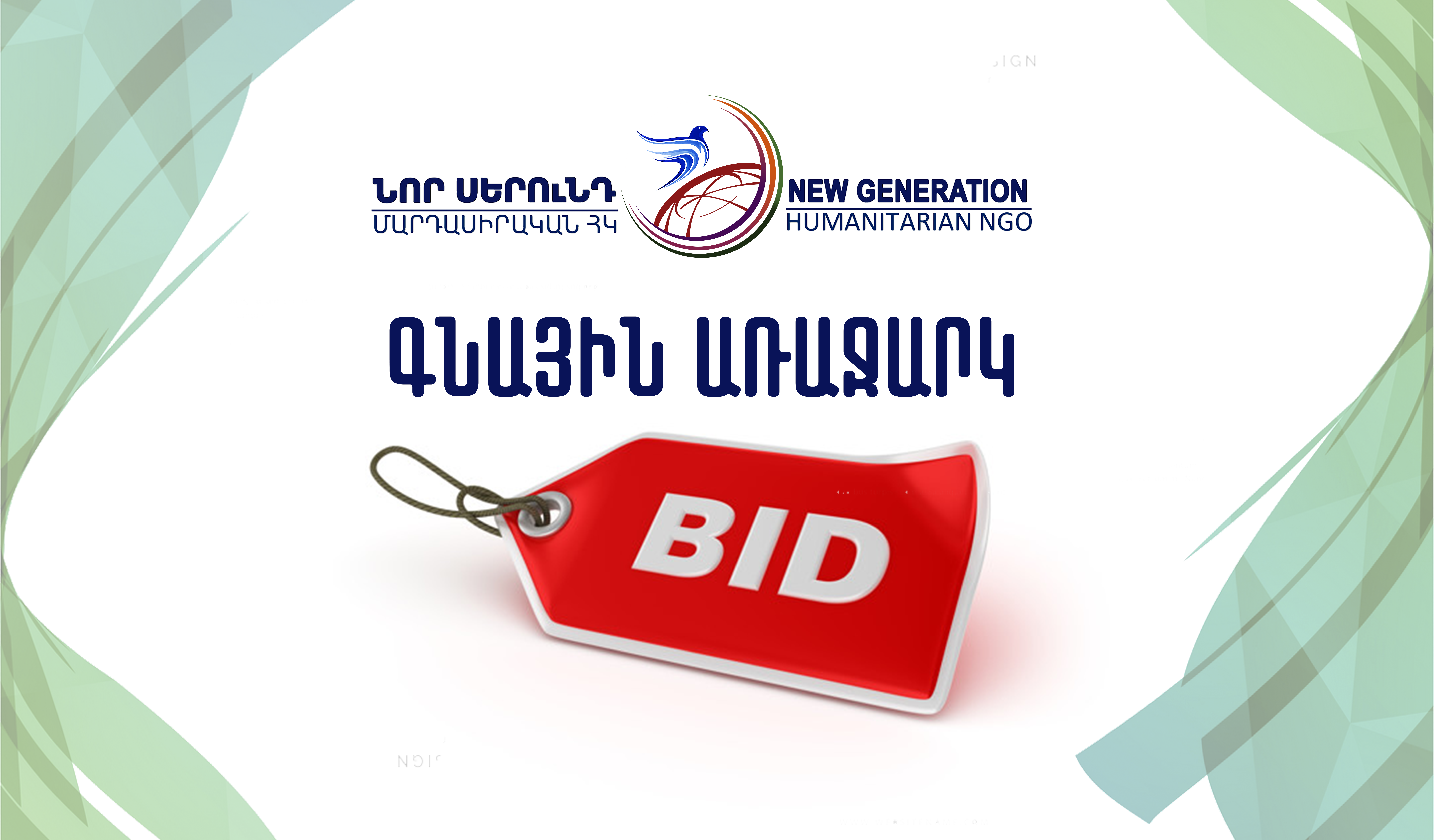 NEW GENERATION HUMANITARIAN NGO ANNOUNCES BIDDING FOR HOTEL SERVICES
New Generation Humanitarian NGO announces an open call for hotel services for implementation of training  on March 4, 2022, with participation of 33 people.
Please fill in the APPLICATION by February 20, 2021, attaching the completed, signed, sealed bidding form  and  selecting the "Hotel Service" line from the section list.
ATTENTION: All precaution and prevention measures against COVID-19 established by the WHO and Ministry of Health of the Republic of Armenia must be preserved during the provision of hotel services.

 To download the bidding form.