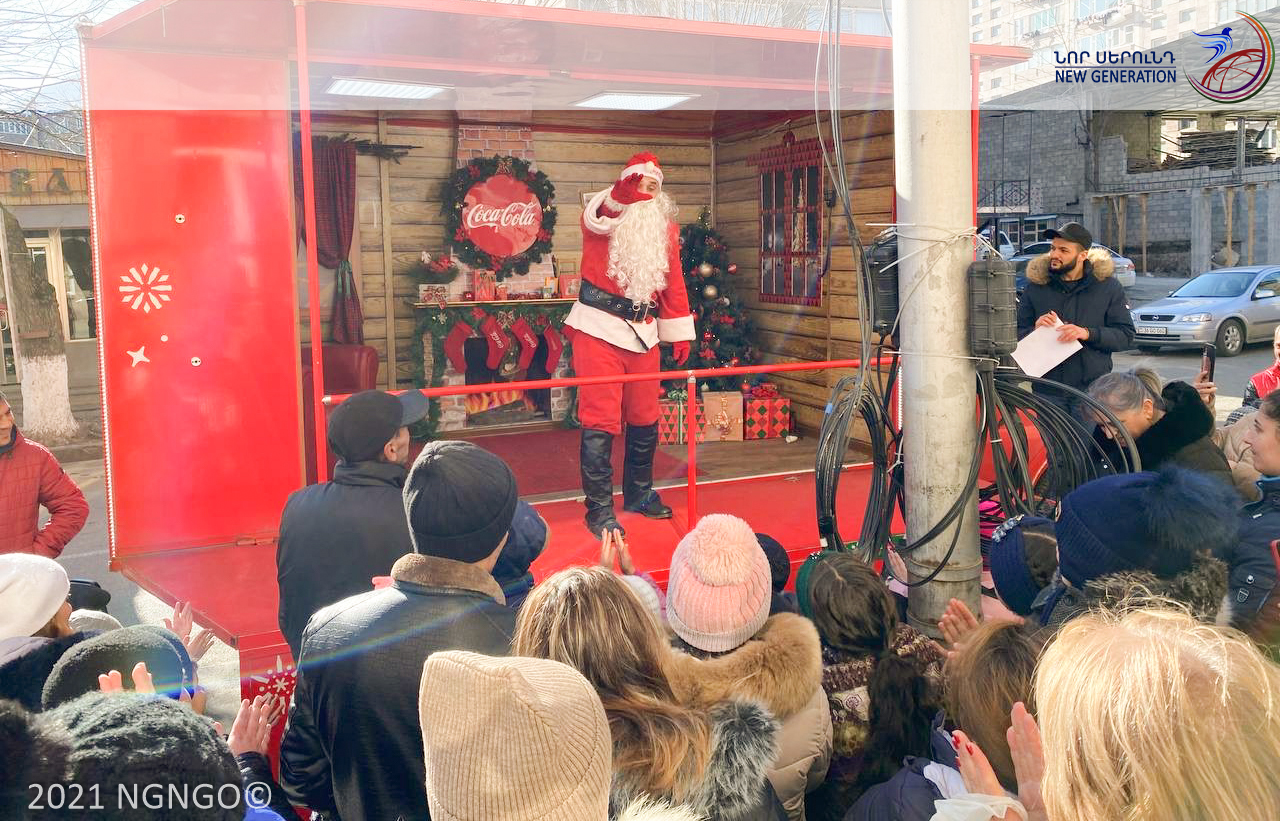 NEW YEAR PRESENTS TO CHILDREN OF DISADVANTAGED FAMILIES FROM GYUMRI AND VANADZOR
Based on humanitarian principles, New Generation Humanitarian NGO (NGNGO), in cooperation with the CocaCola Dream Factory, made the day of children from disadvantaged families in Vanadzor and Gyumri special.
On December 25, 2021 in Gyumri and on December 26, in Vanadzor, about 120 children had the opportunity to feel the breath of the New Year, receiving gifts from Santa Claus of the CocaCola Dream Factory.
According to NGNGO Communications Coordinator Levon Chilingaryan, it is impossible to convey the joy that pervaded everyone ․ "Not only the children who received a gift from Santa Claus for the first time in their life were happy but also the adults who, being members of socially vulnerable families, could not afford to make gifts for their children."
We express our gratitude to CocaCola Dream Factory for good cooperation.