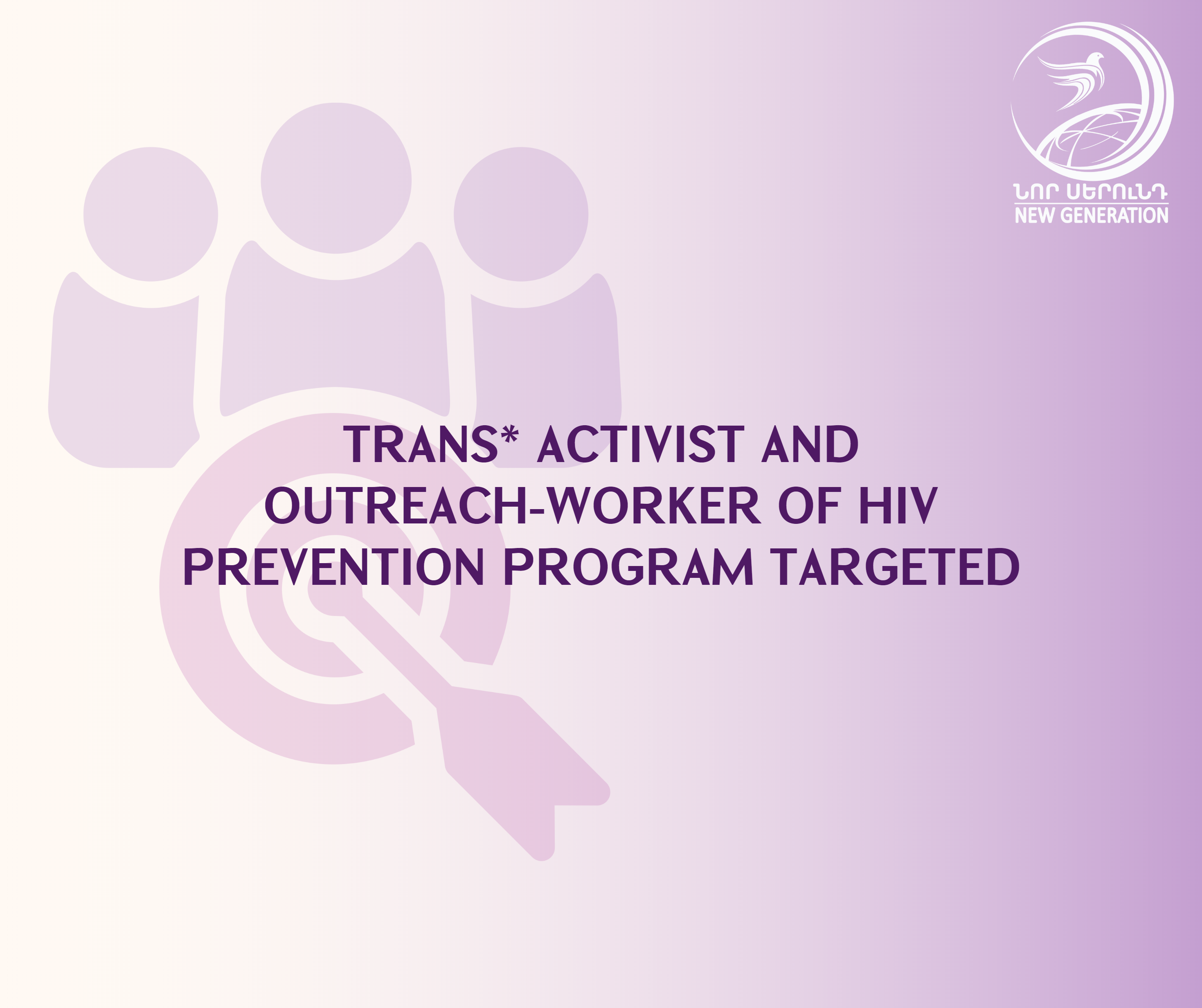 TRANS* ACTIVIST AND OUTREACH-WORKER OF HIV PREVENTION PROGRAM TARGETED
On July 5, 2023, at around 2pm, N.M., trans* woman and activist, outreach-worker of New Generation Humanitarian NGO (NG NGO) was at Shengavit Administrative District of Yerevan city with the purpose of conducting HIV consultation and testing. 
During that time, a stranger approached the trans* person. After noticing and recognizing the trans* activist, the men uttered insulting expressions and hit her on different parts of the body causing bodily injuries, as well as hindered the provision of HIV services being delivered by her within HIV infection prevention program. 
The trans* woman alerted the police and the police officers having arrived at the scene detained the stranger and took him to the Police Department of Shengavit Administrative District of Yerevan city. 
Criminal case has been instituted. Forensic examination has been scheduled. 
The person has been provided with legal assistance by NG NGO. 
NG NGO strongly condemns continual violence against persons based on their sexual orientation and gender identity, as well as the creation of artificial obstacles during the delivery of HIV infection prevention services. 
NG NGO calls on the law enforcement bodies to pursue the case and undertake active steps aimed at subjecting the culprit to criminal liability.