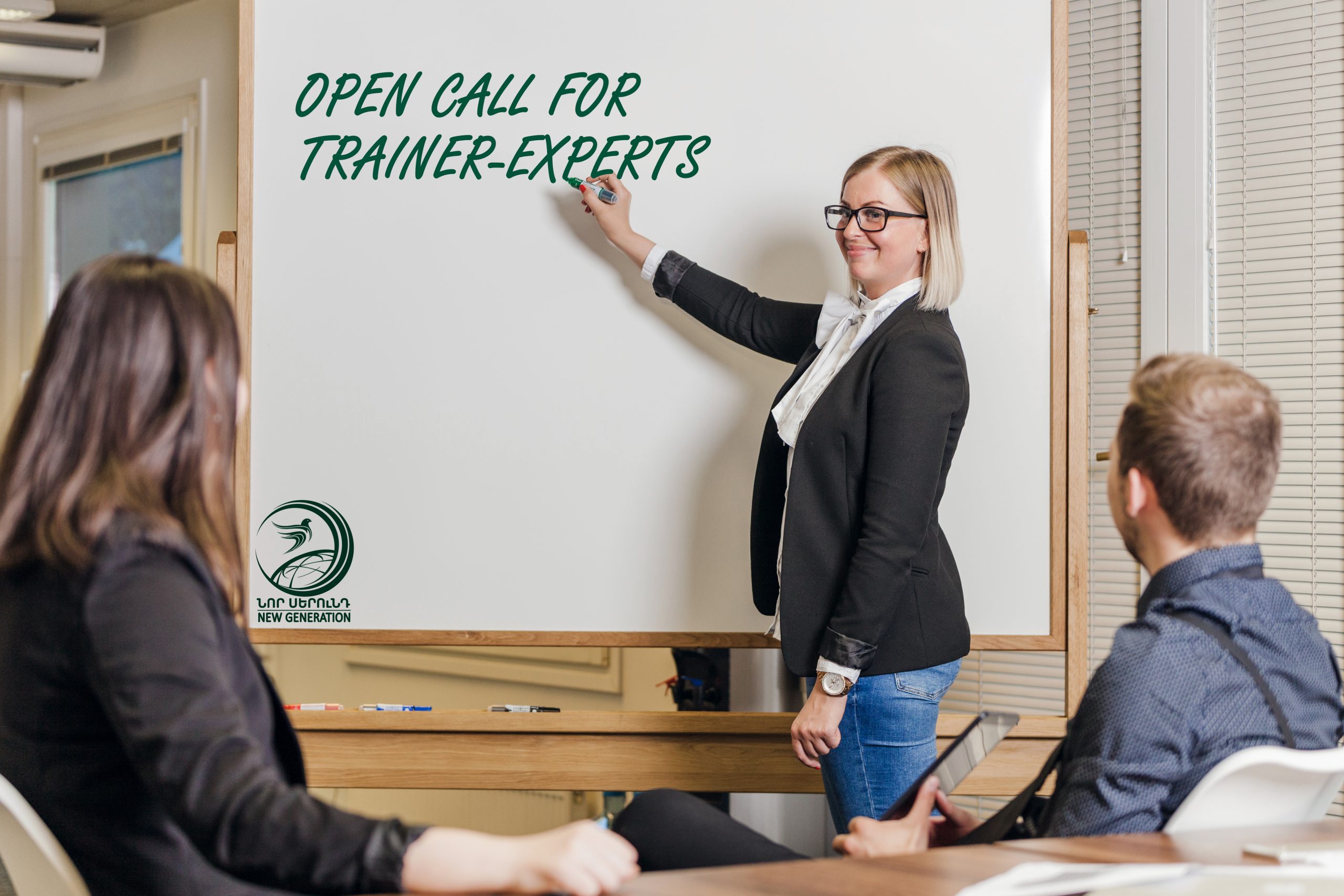 OPEN CALL FOR TRAINER-EXPERTS
New Generation Humanitarian NGO announces an open call for trainer-experts to conduct training sessions for Russian, Ukrainian and Belarusian refugees, IDPs, and asylum seekers in Armenia, on the following topic/s:
Career Development; 

Human Rights; 

Expert on Leadership and Activism; 

Establishing small businesses and/or NGOs;

Conflict resolution,

Financial management
Training dates — July 27-28, 2023. 
 Job Description 
To develop a training module, 

To make a presentation of the corresponding topic with all its components, 

To conduct the training session among the participants and present report on the training results. 
Required skills and qualifications 
Education and work experience in the corresponding field; 

Communication skills; 

Qualification and training on a relevant topic is an asset; 

Excellent knowledge of the Russian language, knowledge of Armenian and English is an asset; 

Knowledge, experience, skills and/or sensitivity in the human rights protection and specificities of the work with key populations; 

Teamworking skills; 

Creativity. 
Salary  — Contractual 
Location —  Yerevan
Working language of the training: Russian
How to Apply? 
To apply for the position, please fill in this  Application form  by July 14 2023.