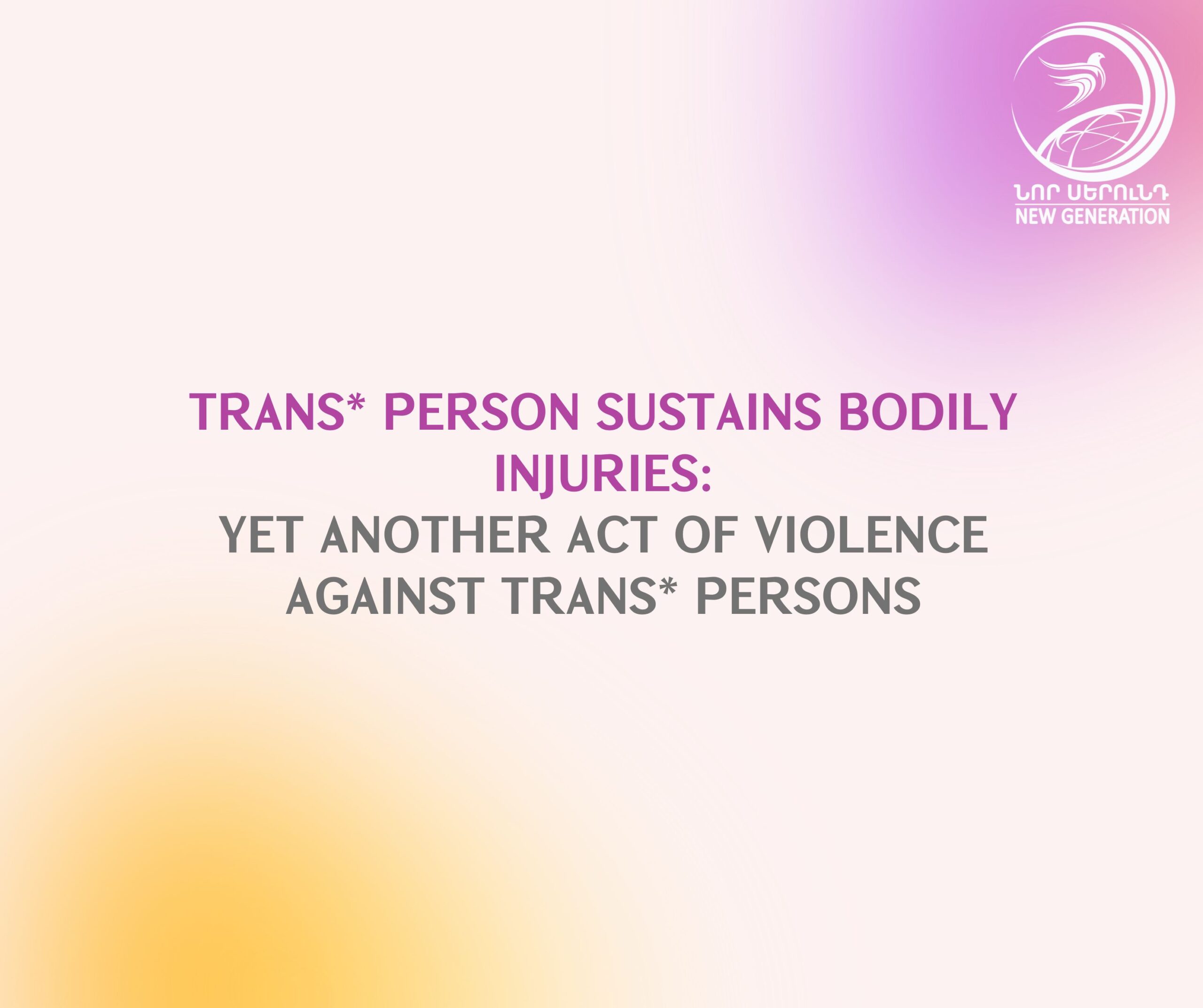 TRANS* PERSON SUSTAINS BODILY INJURIES: YET ANOTHER ACT OF VIOLENCE AGAINST TRANS* PERSONS
On the night of June 28 into the morning of June 29, 2023, trans* person S.A. (name is changed) called New Generation Humanitarian NGO (NGNGO). The latter reported that a stranger having visited the person's house beat the person, broke the windows and door of the person's apartment and ran away. The person sustained bodily injuries as a result of the beating. 
S.A. turned to the local police department, filed a crime report with the police. After the victim filed the report, the person having committed the crime continues to send letters containing threats to the victim, threatening the victim's life. S.A. informed the police about that and asked them to ensure S.A.'s safety, however, so far, no steps have been undertaken by the law-enforcement bodies. 
New Generation Humanitarian NGO has been involved in the case by providing legal assistance to S.A. 
 New Generation Humanitarian NGO strongly condemns continual violence based on person's sexual orientation and gender identity and calls on:  
–  the law enforcement bodies to pursue the case and undertake active steps aimed at subjecting the culprit to criminal liability.