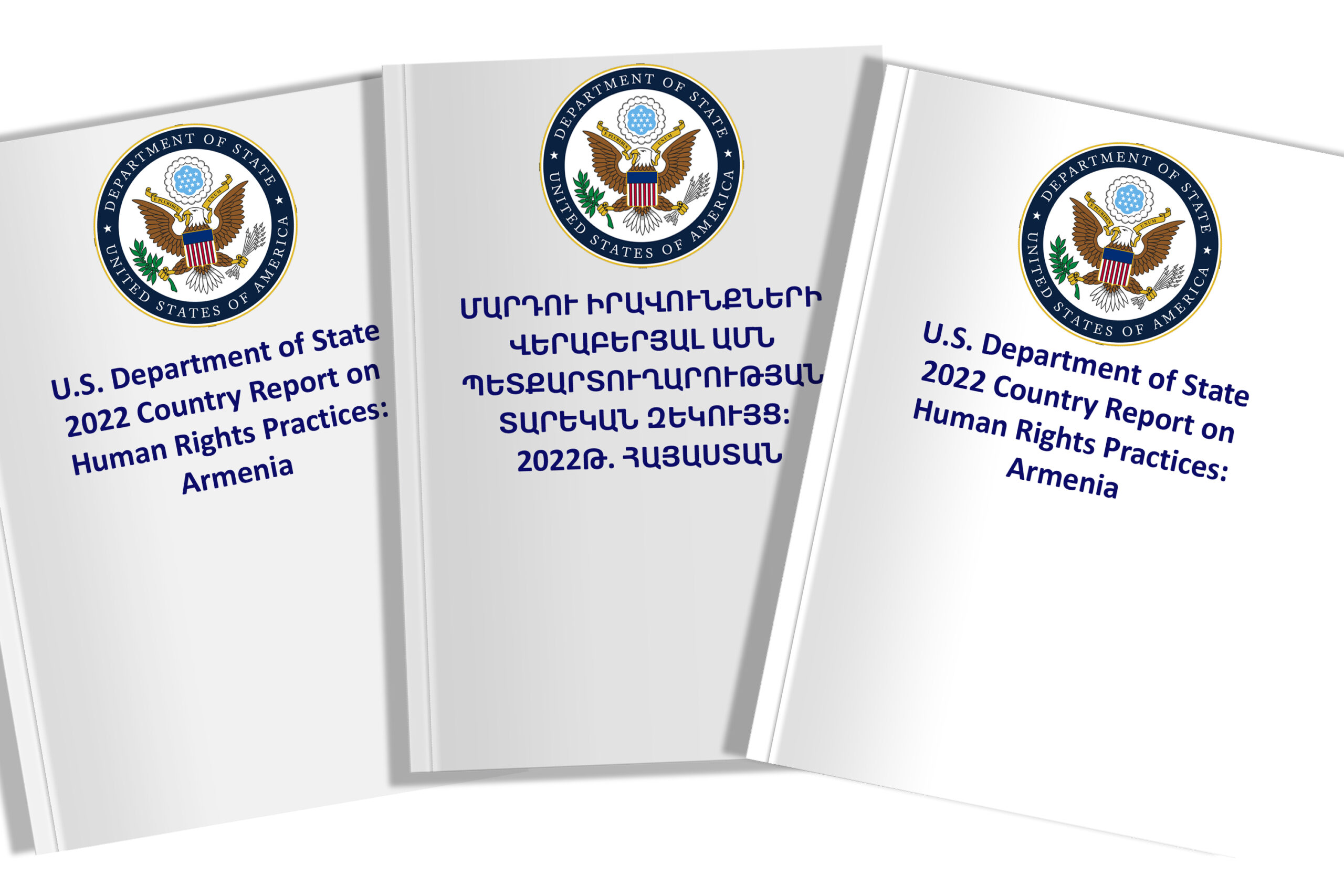 U.S. Department of State 2022 Country Report on Human Rights Practices: Armenia
The Bureau of Democracy, Human Rights, and Labor of U.S. Department of State has published its annual Country Reports on Human Rights Practices of 2022. The report also covers the human rights situation of Armenia. One of the report sections dwells on the Acts of Violence, Criminalization, and Other Abuses Based on Sexual Orientation, Gender Identity or Expression, or Sex Characteristics, making references to the most remarkable cases documented by non-governmental organizations operating in the field. 
The report includes several cases documented by New Generation Humanitarian NGO. The full version of the report is available here.