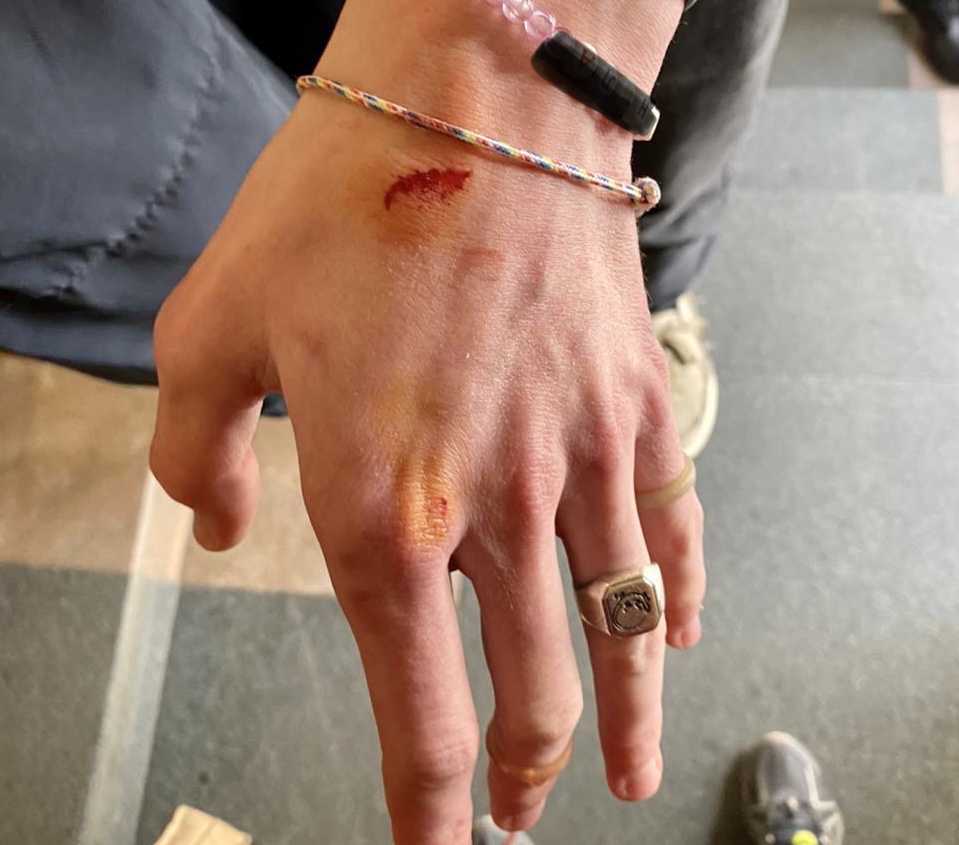 Another hate crime
On March 23, 2023 at around 1PM, New Generation Humanitarian NGO received an urgent call about a new hate crime case in Vanadzor city: a group of people attacked foreign citizen K. M. (initials changed) and citizen of Armenia A. S. (initials changed) in Vardanants street of city due to K.M.'s "distinctive" appearance. K.M. and A.S. were physically injured. K.M. was left partially unconscious and was taken to the Vanadzor medical center on emergency. K.M. was provided with the first medical aid at the hospital and soon was discharged from hospital. The victims of the hate crime were accompanied by the police and taken to the Vanadzor police station for submitting a report on hate crime. 
New Generation Humanitarian NGO is providing legal support to the victims. 
More details about the case will be introduced later on. 
New Generation Humanitarian NGO strongly condemns continued violence on the grounds of sexual orientation and gender identity and calls on: 
– law enforcement agencies to pursue and take active steps to find the guilty and prosecute. 
– the Government of the Republic of Armenia and the National Assembly to take steps to adopt an anti-discrimination law in order to prevent similar cases in the future.