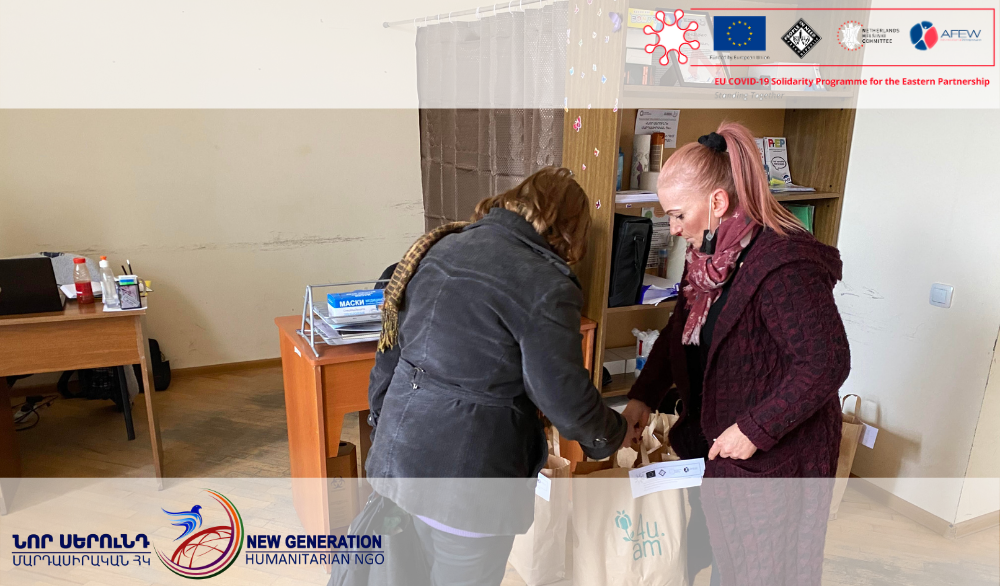 NGNGO continues to support vulnerable groups amid COVID-19
Since the beginning of COVID-19 pandemic caused emergency situation, New Generation Humanitarian NGO has stood by the vulnerable groups of the Armenian society.  The NGNGO provided social assistance – food packages, temporary shelters, financial and other necessary assistance to over 600 socially disadvantaged and vulnerable groups. The support was available not only to the people of Yerevan but also to the residents of regions of the Republic of Armenia.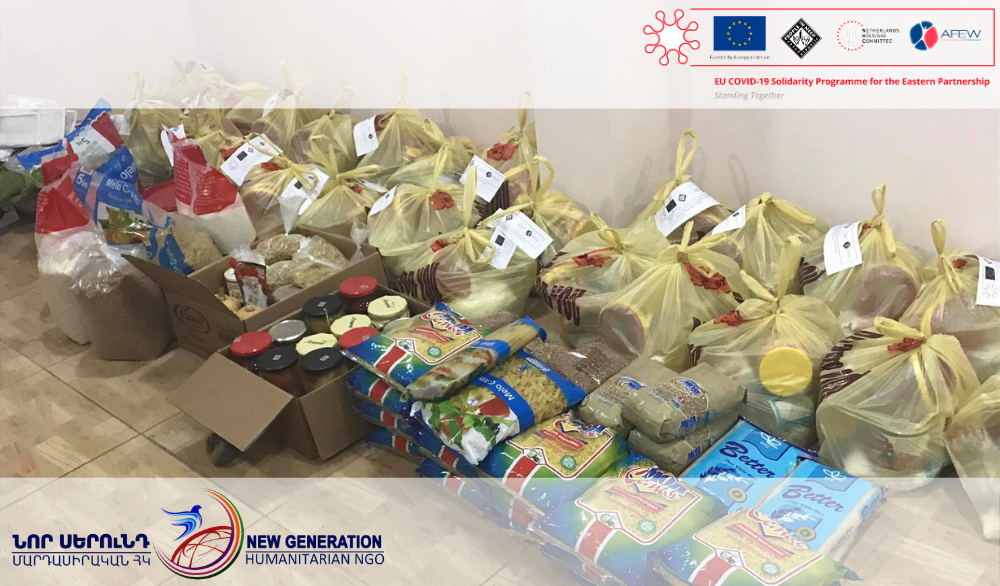 From November 2020,  the continuation of the support was made possible with the financial support of the European Commission in the framework of the "Eastern Partnership – COVID-19 Solidarity Programme".
The implementation of the project helped to ensure social, psychological, and legal support for the vulnerable groups of population who had remained double vulnerable helpless, jobless and without state support in the pandemic situation in Armenia. The provided COVID-19 prevention materials to the beneficiaries also helped to organize safer provision of HIV-related and other NGO services amid the COVID-19, as well as ensure the safety of project beneficiaries.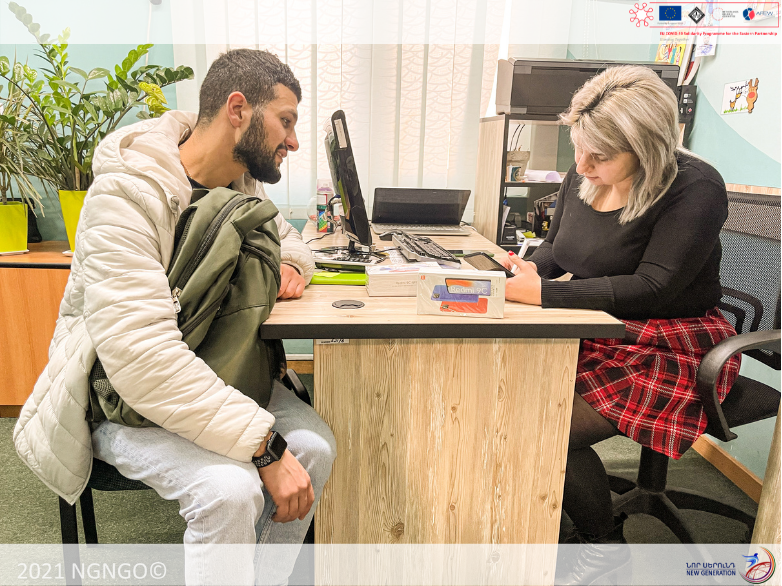 250 beneficiaries were provided legal consultation, 100 beneficiaries were provided with social assistance, including food packages and prevention materials – face masks, alcogels, 60 beneficiaries were provided with temporary shelters․
Another project implemented within the "Eastern Partnership-COVID-19  solidarity program"  helped to ensure the safety of HIV related services provided by New Generation Humanitarian NGO (NG NGO) more effectively amid COVID-19 pandemic outbreak through provision of smartphones to outreach workers of the NGO's HIV Prevention Programs.
The provided smartphones helped to conduct considerable part of the outreach work online, i.e. dissemination and provision of information about HIV and AIDS, the available services, provision of initial consultation, registration of the databases, etc., reducing face-to-face communication with the beneficiaries, as well as necessity of frequent visits of the outreach workers to the NGO office for implementation of their online activities, accordingly, reducing the chances of COVID-19 transmission and ensuring safer provision of HIV related services.