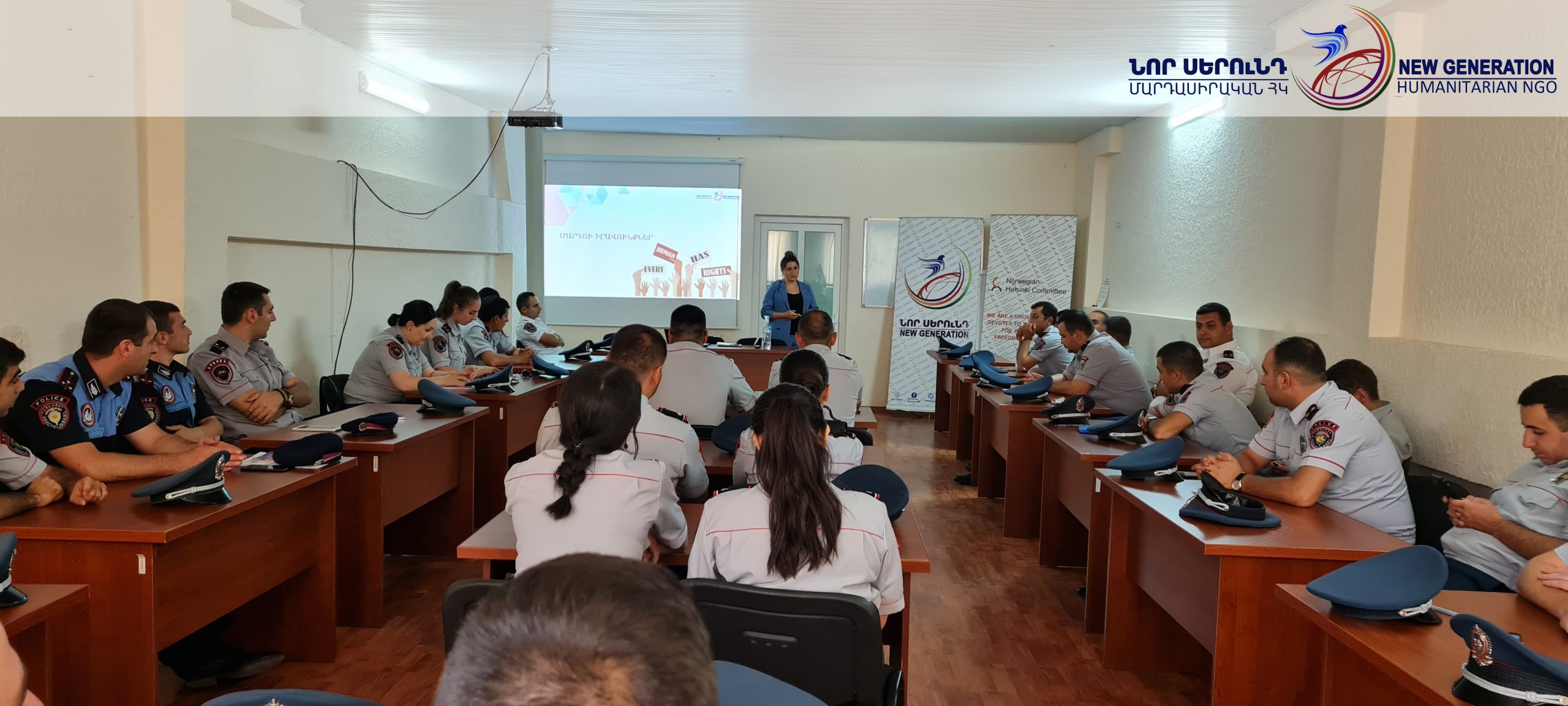 GENDER EQUALITY: NGNGO TRAINING AT POLICE EDUCATION CENTER OF ARMENIA
On June 29, 2021, New Generation Humanitarian NGO conducted a training on the topic of Gender Equality for police officers passing requalification at the Police Education Center of Armenia.
At the beginning of the training, the project coordinator Alina Mirzoyan greeted all the participants, introduced the organization and spheres of its activity, the aim of the training, the topics, the experts, expressing gratitude to Police Academy and Education Center for the continuous cooperation.
After the greeting speech and introduction, training expert Shushan Khnkoyan proceeded to the presentation of the training topic, i.e. Gender Equality, first touching upon the topics of Human Rights Protection and Discrimination. Next, the trainer spoke about Gender Equality presenting statistics, gapsin the field, and settlement mechanisms.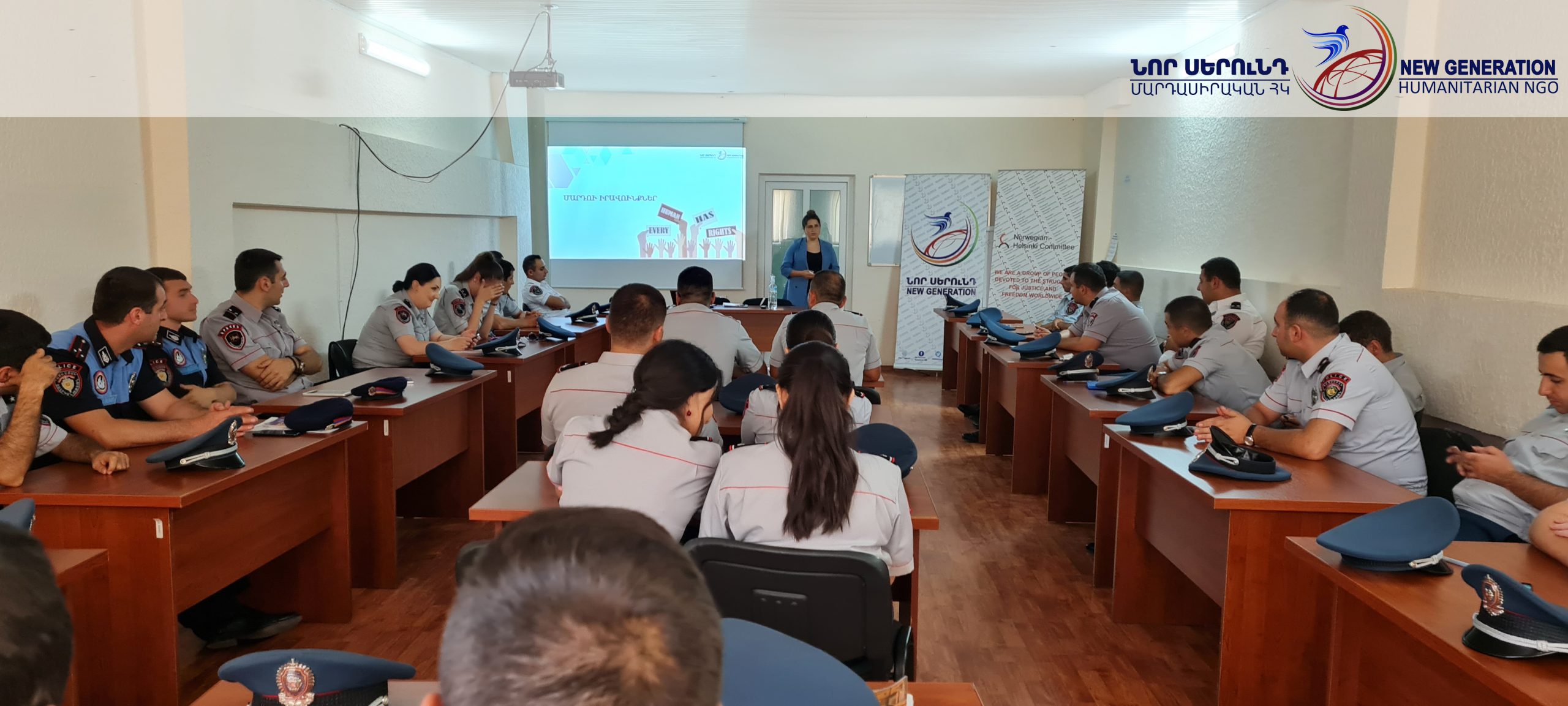 The trainer presented international documents related to the topic, especially highlighting the Istanbul Convention and Lanzarote Convention, their real goals and the myths around them.
The whole training process was accompanied with active questions and answers, enthusiastic discussions.
The training was organized by New Generation Humanitarian NGO in cooperation with the Police Education Center of the Republic of Armenia with the financial support of the Norwegian Helsinki Committee.