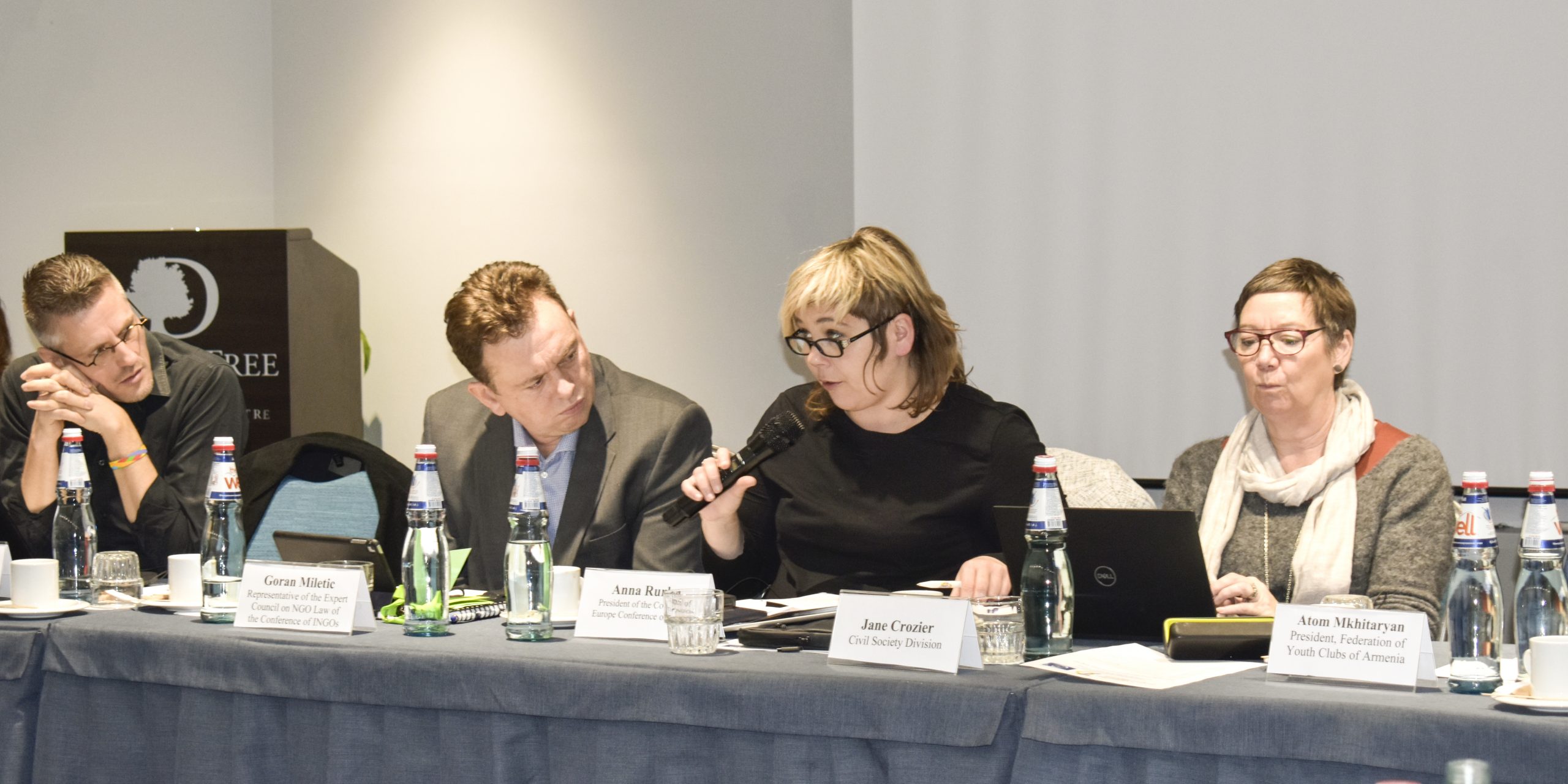 CoE Conference of International NGOs spoke about the cooperation issues between Armenian public authorities and LGBTI organizaions in their report
On 27 to 29 November 2019 the delegation of the Conference of International NGOs of the Council of Europe (Conference of INGOs) visited Yerevan to get a better understanding on how cooperation between NGOs and decision makers takes place in after-revolutional Armenia and make a report with recommendations based on the revealed problems and issues to the public authorities and NGOs, as well as to the Conference of INGOs, on what is needed to reinforce NGO participation in policy and political decision-making in a sustainable way.
During the visit, the Conference of INGOs had meetings with more than 50 NGOs: human and civil
rights organisations, lawyers and women organisations, LGBTI groups, youth organisations, anti-corruption NGOs, volunteers' organisations. New Generation Humanitarian NGO also took part in the meetings and spoke about the problems and obstacles to cooperation between Armenian public authorities and LGBTI organizations, cases of SOGI-based stigma, discrimination, torture and violence documented by NGNGO as well as restrictions and barriers to the realization of the right to freedom of peaceful assembly of LGBTI people in Armenia.
More details on the results of the discussion and the exchanges with the NGOs and public authorities, problems raised and recommendations of solutions to these issues can be found in the Report of Conference of INGOs, June 2020 presented below: