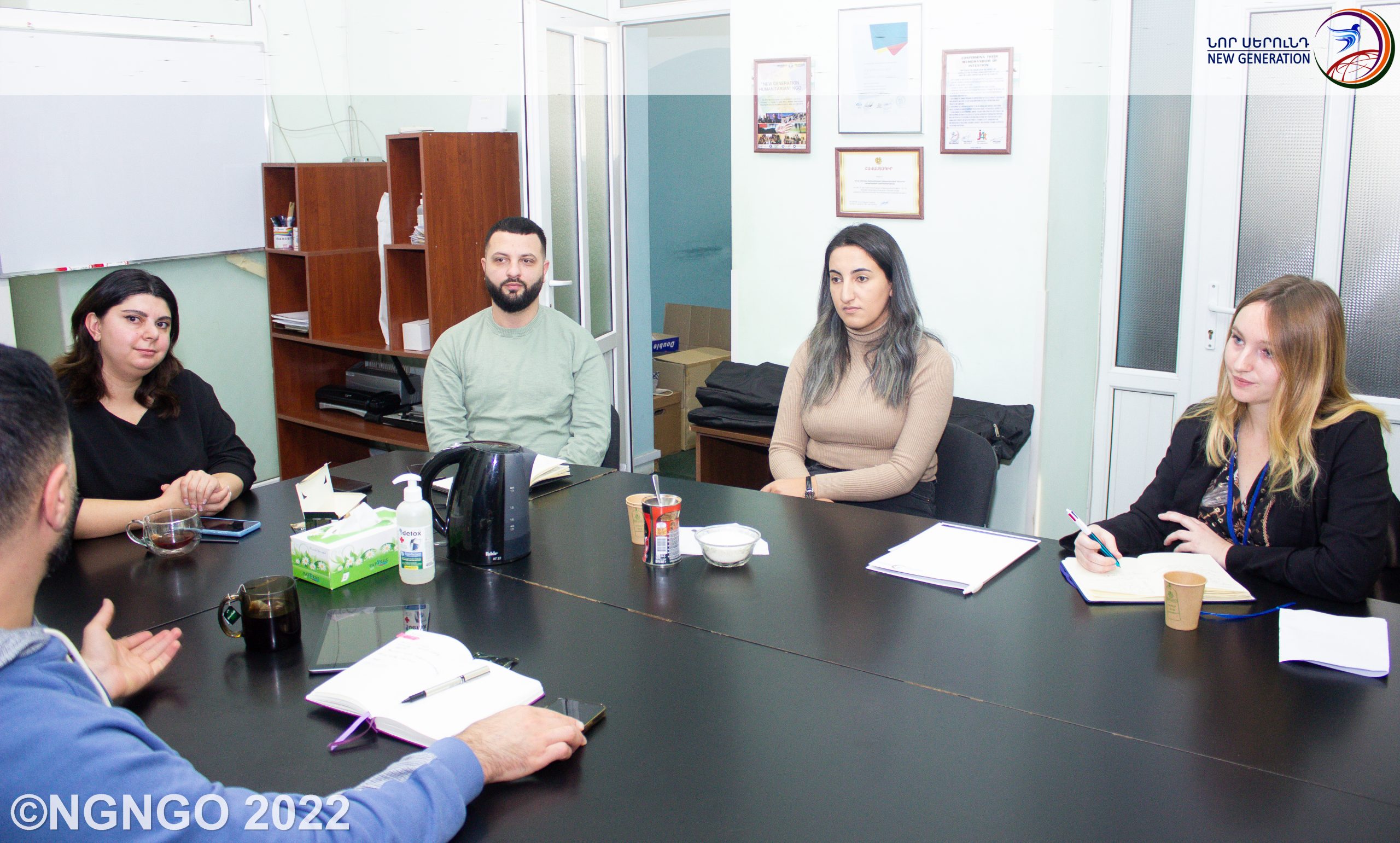 Meeting with the representative of the French Embassy
On November 22, "New Generation" Humanitarian NGO hosted the newly appointed attaché of the French Embassy in Armenia for Civil Society and Decentralized Cooperation Marie Lorjou in the Yerevan office.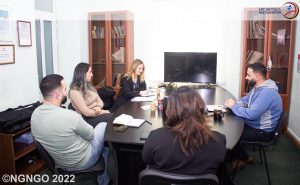 During the working meeting, the president of the organization, Sergey Gabrielyan, presented the organization's strategic goals and directions, spheres of activity, principles and the range of services provided. The problems of the targeted groups, the activities and programs implemented by the organization aimed at solving them were also presented.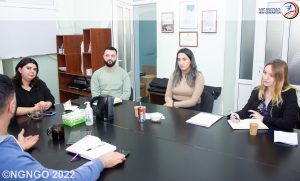 The representatives of the organization also shared about the successes registered in the field, partnerships and cooperation established with state, local and international structures for the benefit of protection of human rights, access to health services, empowerment and provision of social support for vulnerable groups of Armenia. 
The prospects of cooperation between New Generation Humanitarian NGO and the French Embassy were also discussed and the already existing warm partnership relations were welcomed.