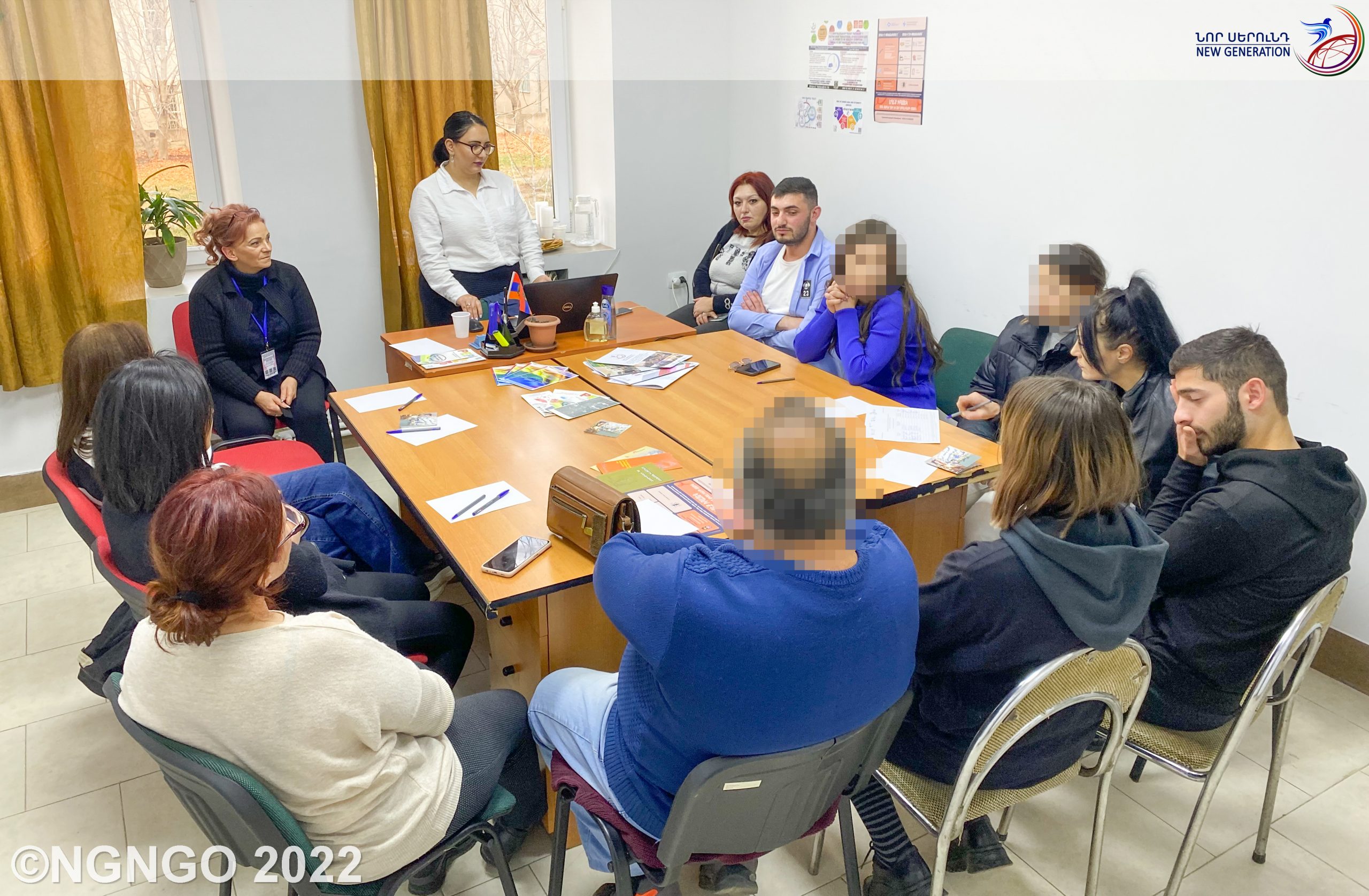 Trainings on domestic violence in NGNGO Drop-in centers
On November 10 and 17, 2022, New Generation Humanitarian NGO organized training on "Domestic Violence in LGBTQ partnerships" in the Drop-in centers of the organization in Yerevan and Vanadzor cities.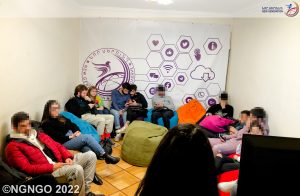 The goal of the training was to increase the level of  knowledge and legal awareness  regarding domestic violence and its types, as well as to provide comprehensive information on the procedures of human rights protection in cases of domestic violence in Armenia. 
During the training, Lusine Gasparyan, expert, lawyer of New Generation Humanitarian NGO, presented the concept of domestic violence, its types, and then introduced the participants to the international and domestic legal acts in the field.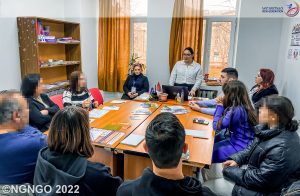 Violence between LGBTQ couples, it peculiarities, practical examples, legal protection mechanisms and legal procedures were also discussed during the training sessions.  
During the course, the participants showed high enthusiasm and interest in the topic, also they actively discussed about the cases of domestic violence they encountered in their daily life and the social stereotypes and attitudes related to them. 
The training went on in an atmosphere of active questions and answers. 
The training was organized within the framework of the project "Domestic Violence in Queer Partnerships'' implemented by New Generation Humanitarian NGO with financial support of the Foreign Ministry of the Federal Republic of Germany, Civil Society Cooperation and Quarteera e.V.