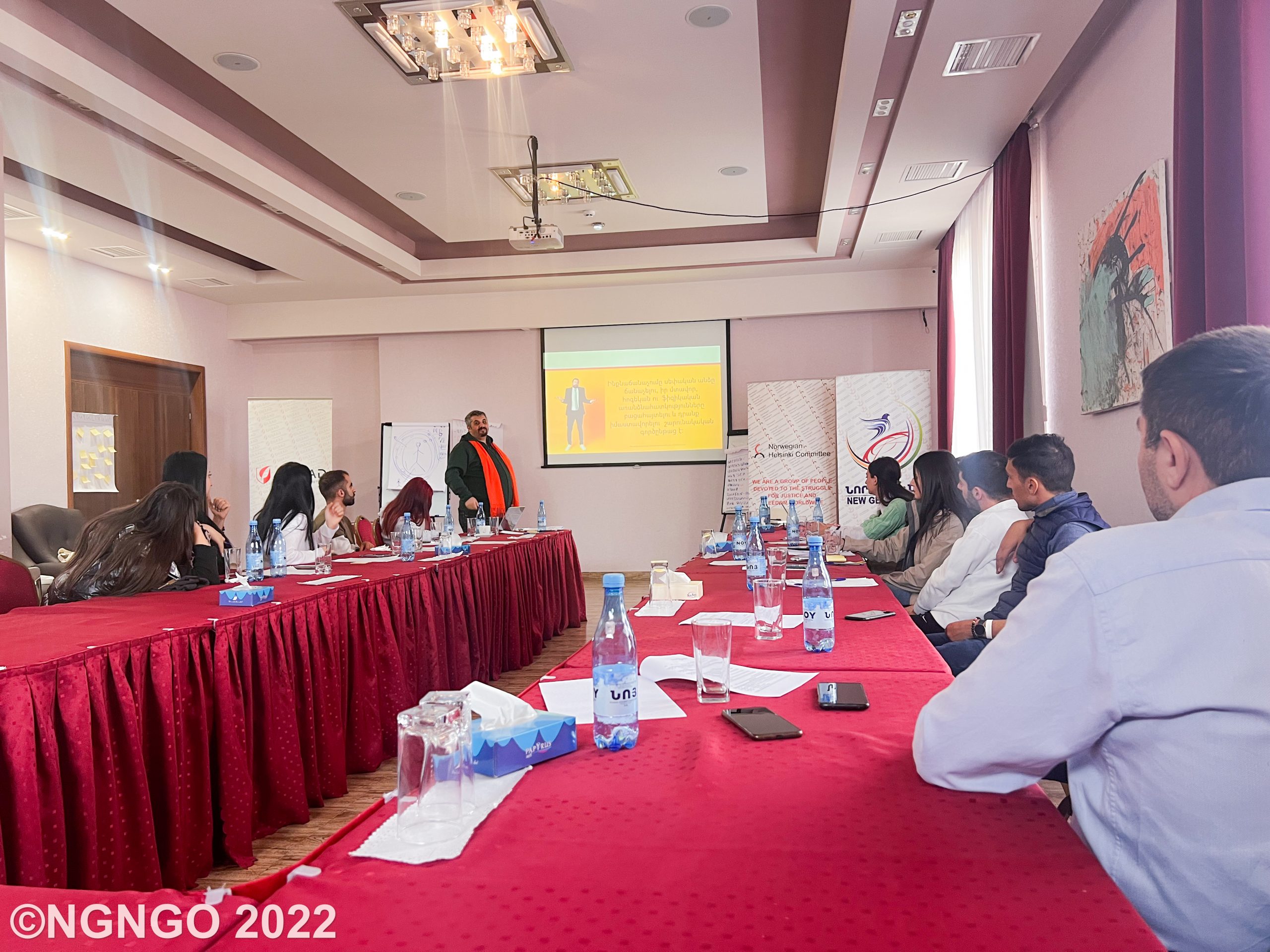 LIFE Information Platform FOR YOUNG HUMAN RIGHTS DEFENDER ACTIVISTS
On November 6-8, 2022, a three-day LIFE information platform for young human rights activists was held in Tsaghkadzor, aimed at developing and strengthening their capacities in the field of human rights and leadership and activism.
On the first day of the training, Lusine Gasparyan, the NGNGO lawyer, introduced the participants to the concept of human rights, domestic and international protection mechanisms, stigma and discrimination.
The second day of the training was dedicated to the development of leadership skills of the participants, to acquaint them with the history of activism. The topic was entrusted to international trainer-expert Varuzhan Avanesyan.
On the third day, the participants developed their "soft" skills in the framework of the topics "Self-recognition", "Communication skills", "Career development".
The training was held in an extremely active atmosphere. At the end of the training the participants were awarded certificates of participation.
The training was organized within the framework of the Capacity Building and Empowerment for the Protection of Human Rights in Armenia project implemented by New Generation Humanitarian NGO, with financial support of the Norwegian Helsinki Committee.