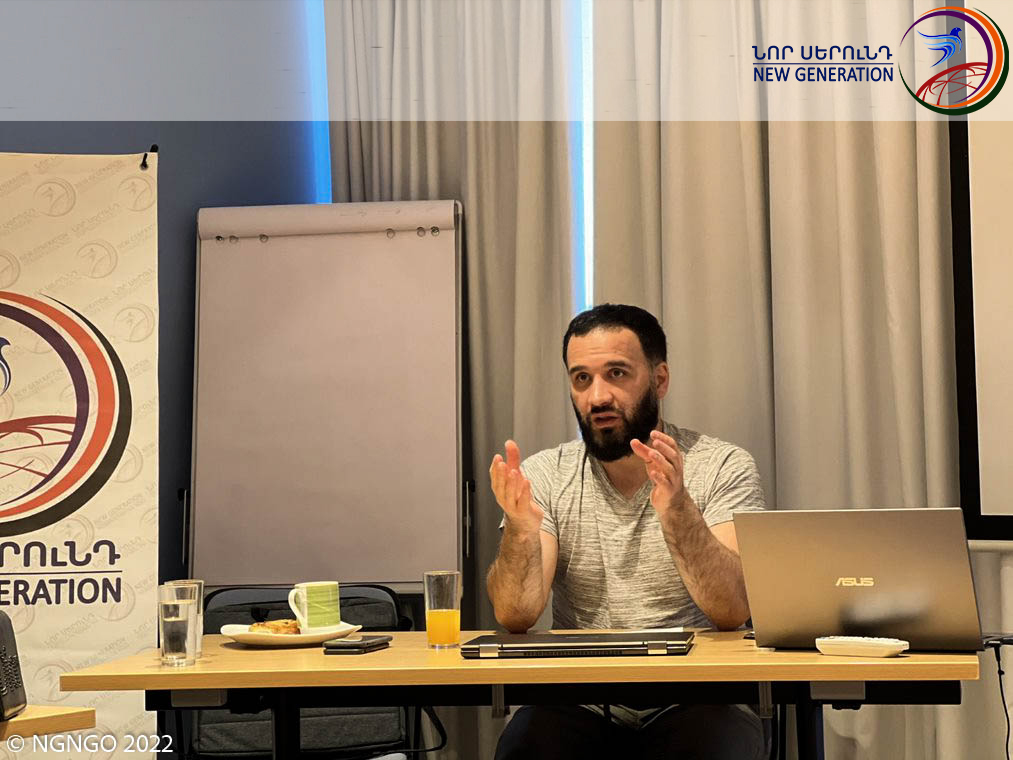 THE 1ST CAPACITY-BUILDING TRAINING OF MIGRANTS' WIVES WAS HELD
On July 6-7, 2022, the 1st  capacity building training was held for the families, i.e. wives of Armenian labour migrants in the field of business development and entrepreneurship; on how to start an NGO, fundraising, project design and management skills, and human rights.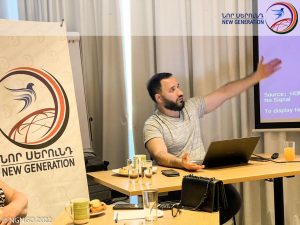 Sergey Gabrielyan, president of New Generation Humanitarian NGO (NGNGO) launched the training welcoming the participants and thanking them for their attendance.
After the welcoming speech, S. Gabrielyan presented the topics of Business development and management, entrepreneurship, fundraising, program development and management, introducing the participants to business plan, program development and management skills, the basics of leadership and team development, specificities and components of business plans and grant applications, SMART goals and objectives, results and impact, monitoring and evaluation, accountability procedures.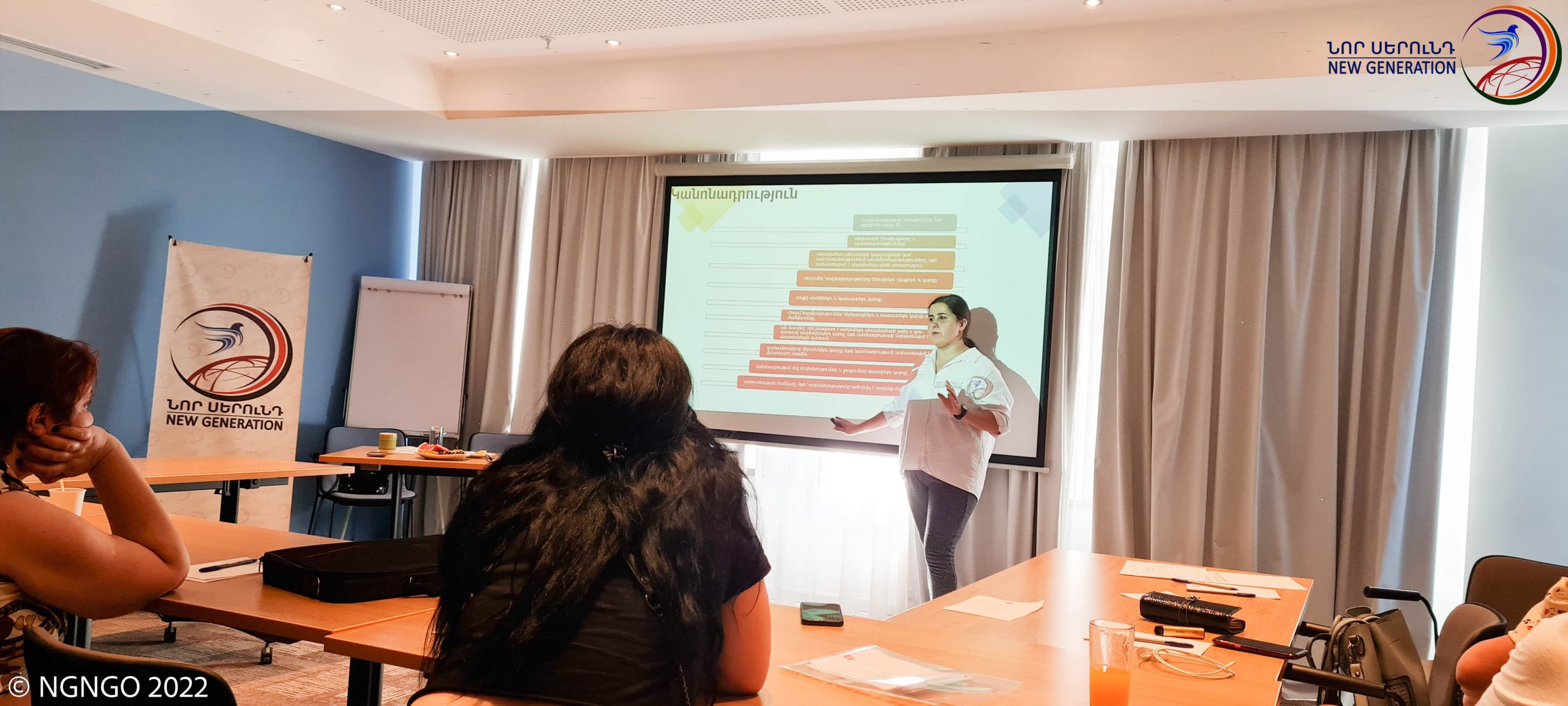 The second training day started with the presentation of the procedures of NGO establishment by expert Shushan Khnkoyan. The trainer presented the Law about non-governmental organizations of the Republic of Armenia and gave detailed information on how to establish NGOs.
Lawyer Lusine Gasparyan concluded the training introducing to the participants the topic of human rights.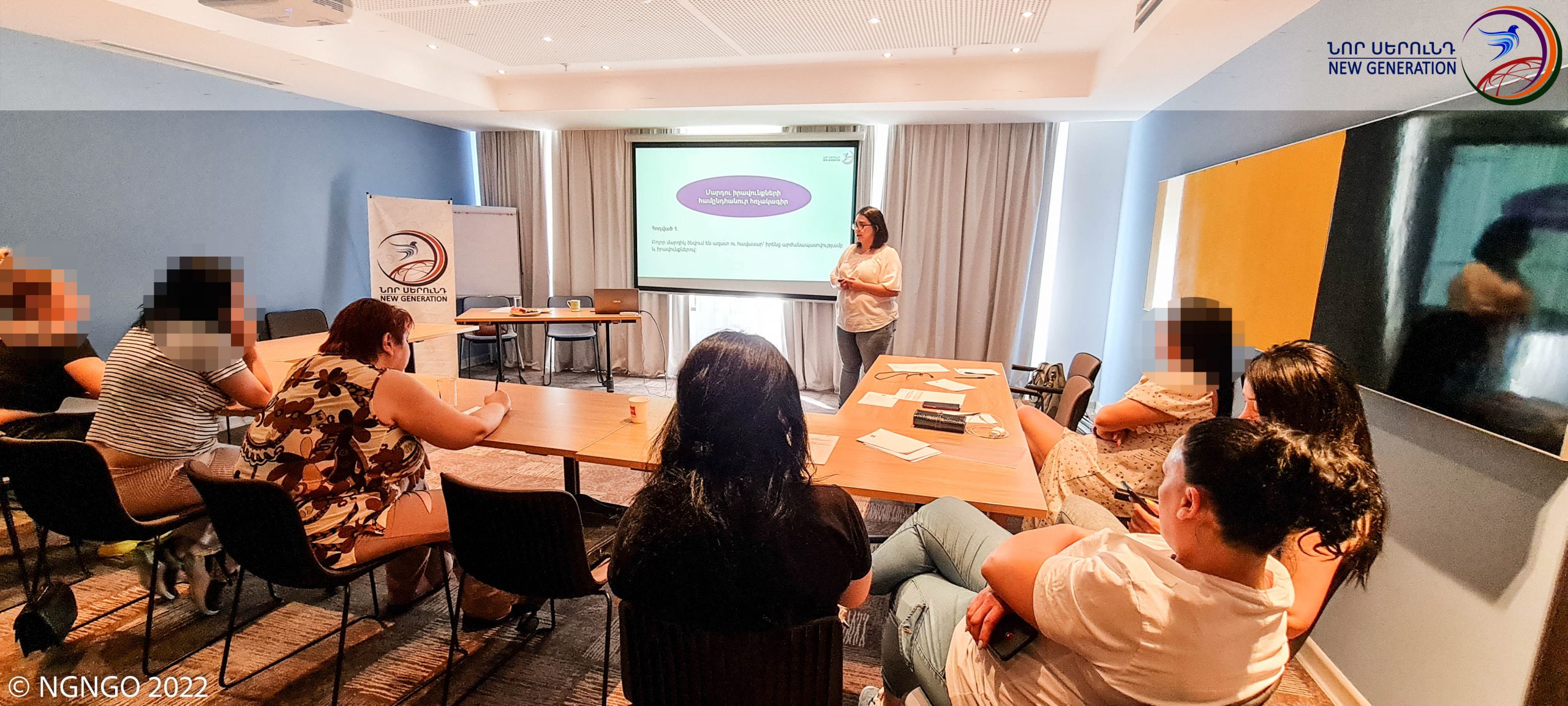 Within the framework of the topic, the expert presented to the participants natural and inalienable human rights, the universal declaration of human rights, absolute and comparative rights, questions from the field of labor law and rights were also touched upon.
As a result of the training, the participants gained knowledge in the fields of business development, entrepreneurship, establishment of NGOs, fundraising, program development and management, as well as human rights, especially labor law, which will surely contribute to the empowerment and capacity building of the participating women and families of labor migrants of Armenia.

The training was organized within the framework of the project Ensuring Social Well-Being and Empowerment of Migrants' Families, implemented by New Generation Humanitarian NGO and supported by The BEARR Trust Small Grants Scheme.