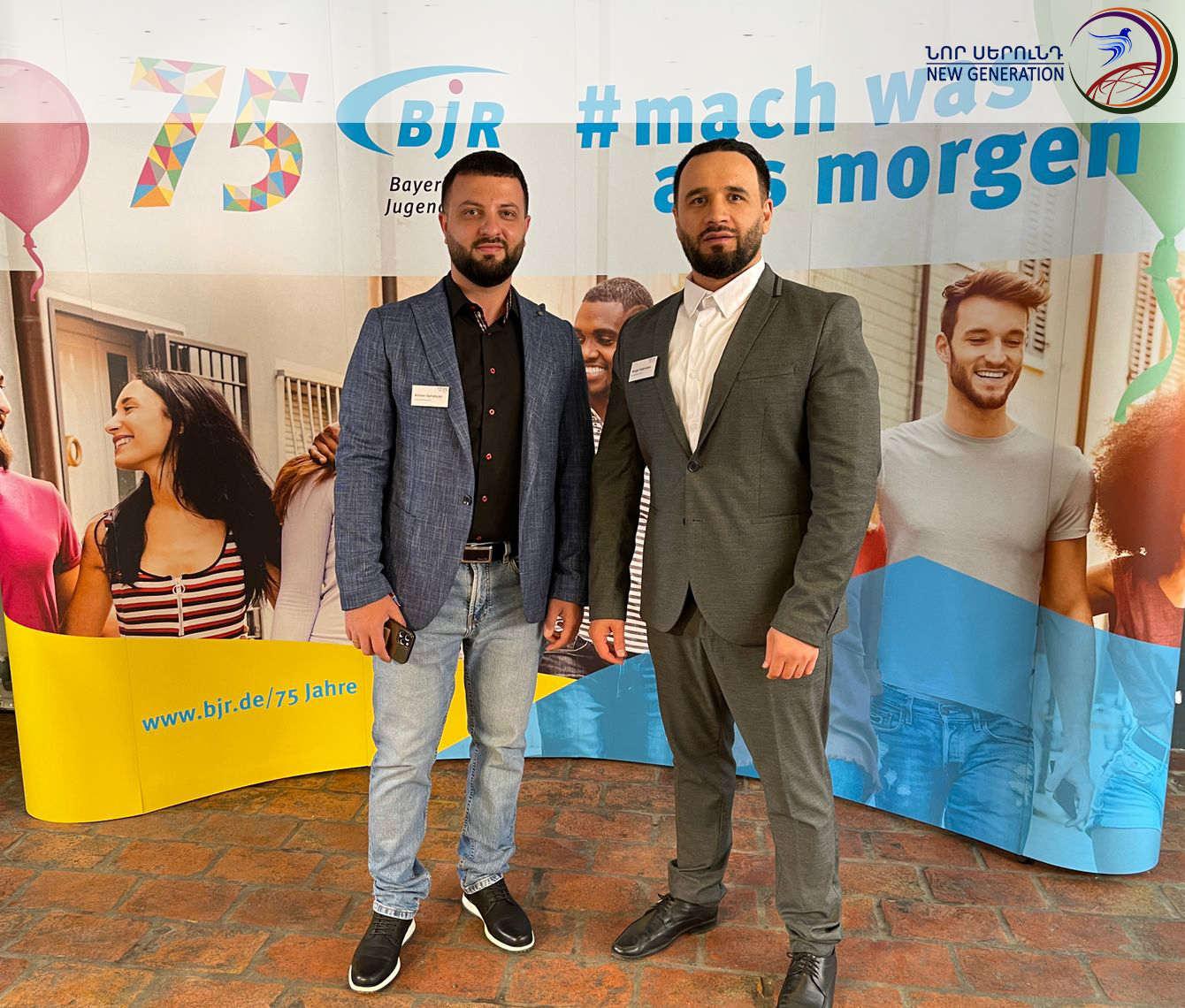 BJR celebrates its 75th anniversary
On July 11, 2022, the Bavarian Youth Council (BJR), the strategic partner of the New Generation Humanitarian NGO from Germany, celebrated its 75th anniversary. The anniversary is celebrated through both online and face-to-face celebrations.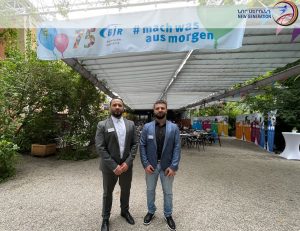 New Generation Humanitarian NGO President Sergey Gabrielyan and Financial Coordinator Arman Sahakyan were invited to join partner organization members in Munich to celebrate BJR's activities aimed at creating empowerment and capacity building opportunities for thousands of young people through support in shaping their future,  expressing their opinions and  active engagement in youth work.
The goals of the two organizations coincide in promoting the youth activism and civic participation.
The cooperation and partnership established between the BJR and NGNGO since 2017 has given great results in the field of regulation of youth issues and strengthening the youth cooperation and partnerships of the two countries.
New Generation Humanitarian NGO congratulates the Bavarian Youth Council on the occasion of the 75th anniversary of its establishment and wishes unhampered and uninterrupted activity in the realization of its important goals, extending the NGO's pride and happiness for the long-term and reliable partnership for the sake of establishment, strengthening and development of friendly relations between Armenian and German youth.