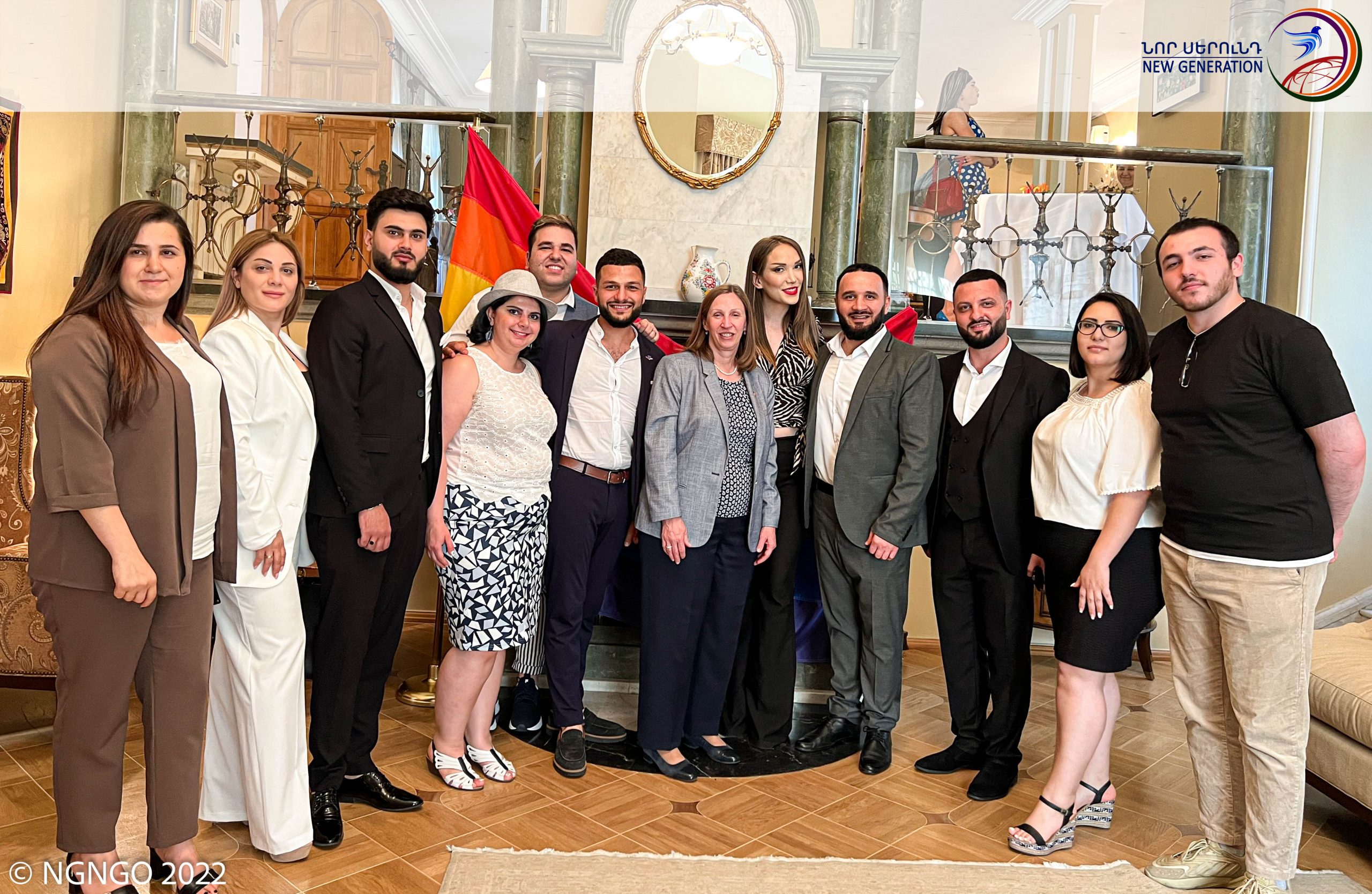 JUNE IS LGBT PRIDE MONTH․ RECEPTION AT THE RESIDENCE OF THE US AMBASSADOR TO ARMENIA
LGBT Pride Month is celebrated annually in June to honor the 1969 Stonewall riots, and works to achieve equal justice and equal opportunity for lesbian, gay, bisexual, transgender, sexual and gender diverse people. The purpose of the commemorative month is to recognize the impact that LGBTQ individuals have had on history, evaluate achievements and face challenges.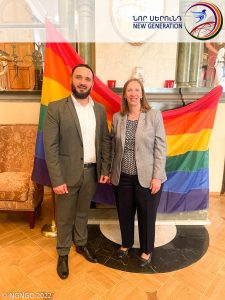 This year the the event was marked during the reception at the residence of H.E.Mr. Lynne M. Tracy, the US Ambassador to Armenia․ The staff members of New Generation Humanitarian NGO were also invited to take part in the celebration.
The Honorable Ambassador thanked all the guests, congratulated them on the occasion of the pride month, appreciating the role of the gathered community and activists in the struggle for equality.
New Generation Humanitarian NGO is committed to its mission, which is to promote equality, justice, diversity, dignity and well-being for vulnerable groups in society, particularly for LGBT people.