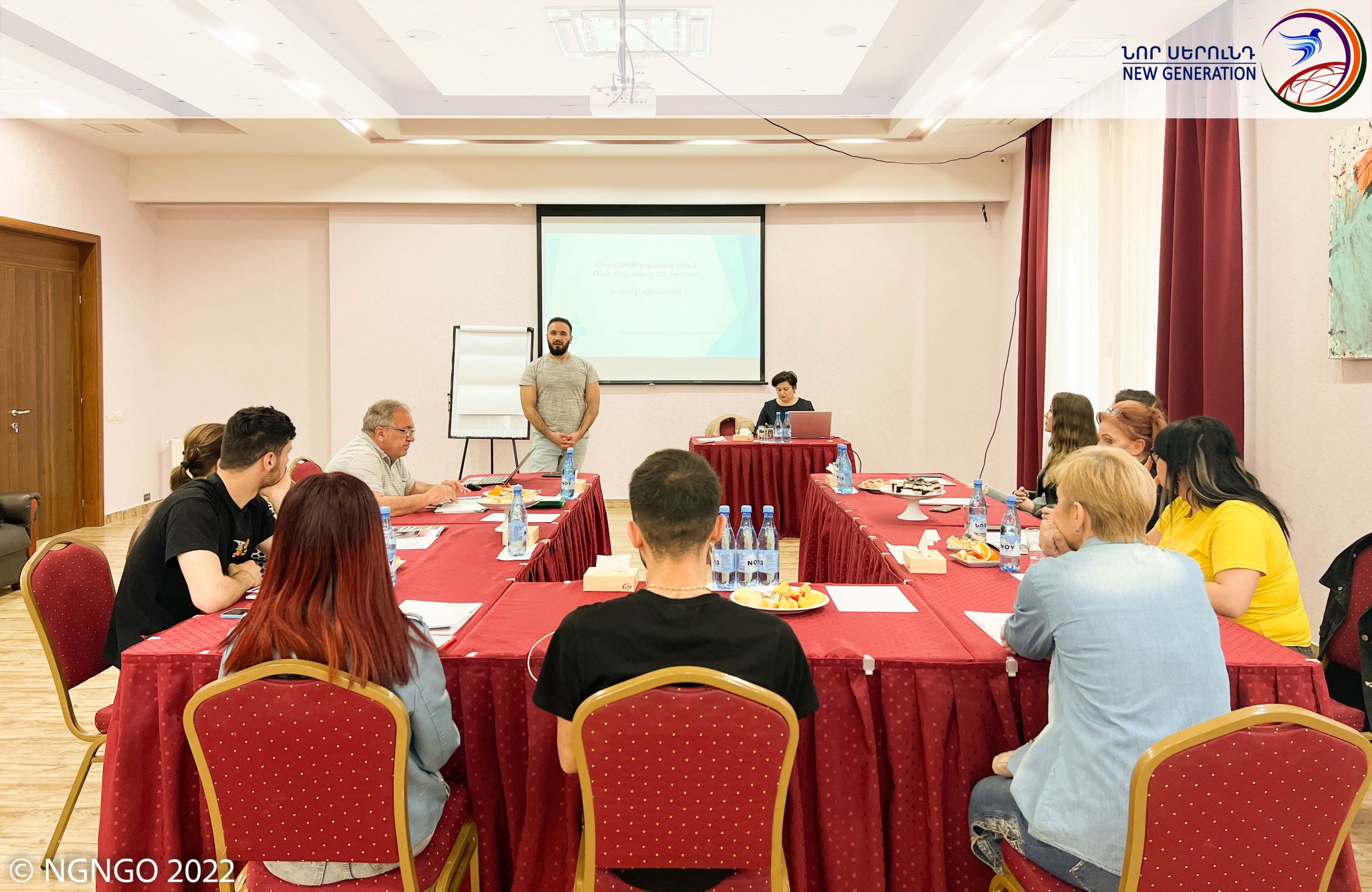 NGOs built their capacities in the field of HIV services
From May 24 to 25, 2022, New Generation Humanitarian NGO (NGNGO) organized a training for CSO representatives to raise their awareness on HIV andAIDS-related services, effective organization of outreach work and of beneficiary-NGO/outreach workers-healthcare workers collaboration, sexually transmitted infections, hepatites B and C, pre and post-exposure prophylaxies  for HIV.
At the beginning of the training,  NGNGO President Sergey Gabrielyan made an opening speech, emphasizing the importance of the topics to be presented at the training in developing the capacities of NGO representatives and expanding their scope of activities, and also called on the training participants  from various organizations  to share their gained knowledge  with other members of their organizations.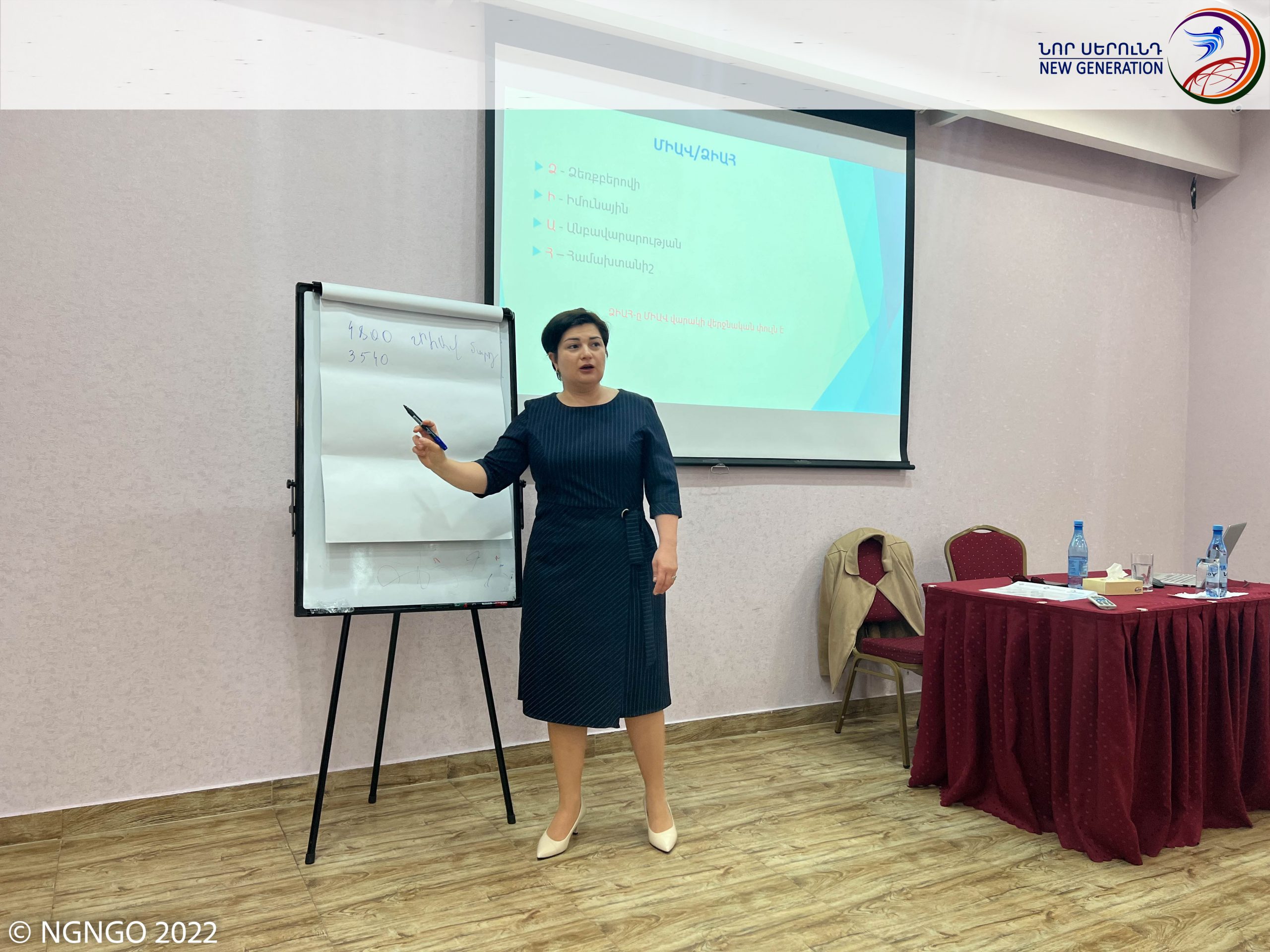 On the first day of the training, on May 24, Naira Sergeeva,  Monitoring and Evaluation Specialist of Global Fund Coordination Team, Ministry of Health of Armenia, launched the  training course, introducing the participants to definitions and specificities of HIV  and AIDS, ways of HIV transmission, approaches to reducing the risk of HIV infection,  prevention methods and basic principles, services, as well as specificities of organization of outreach work in the field, establishing  collaboration among the beneficiaries,  NGO/outreach workers and healthcare workers.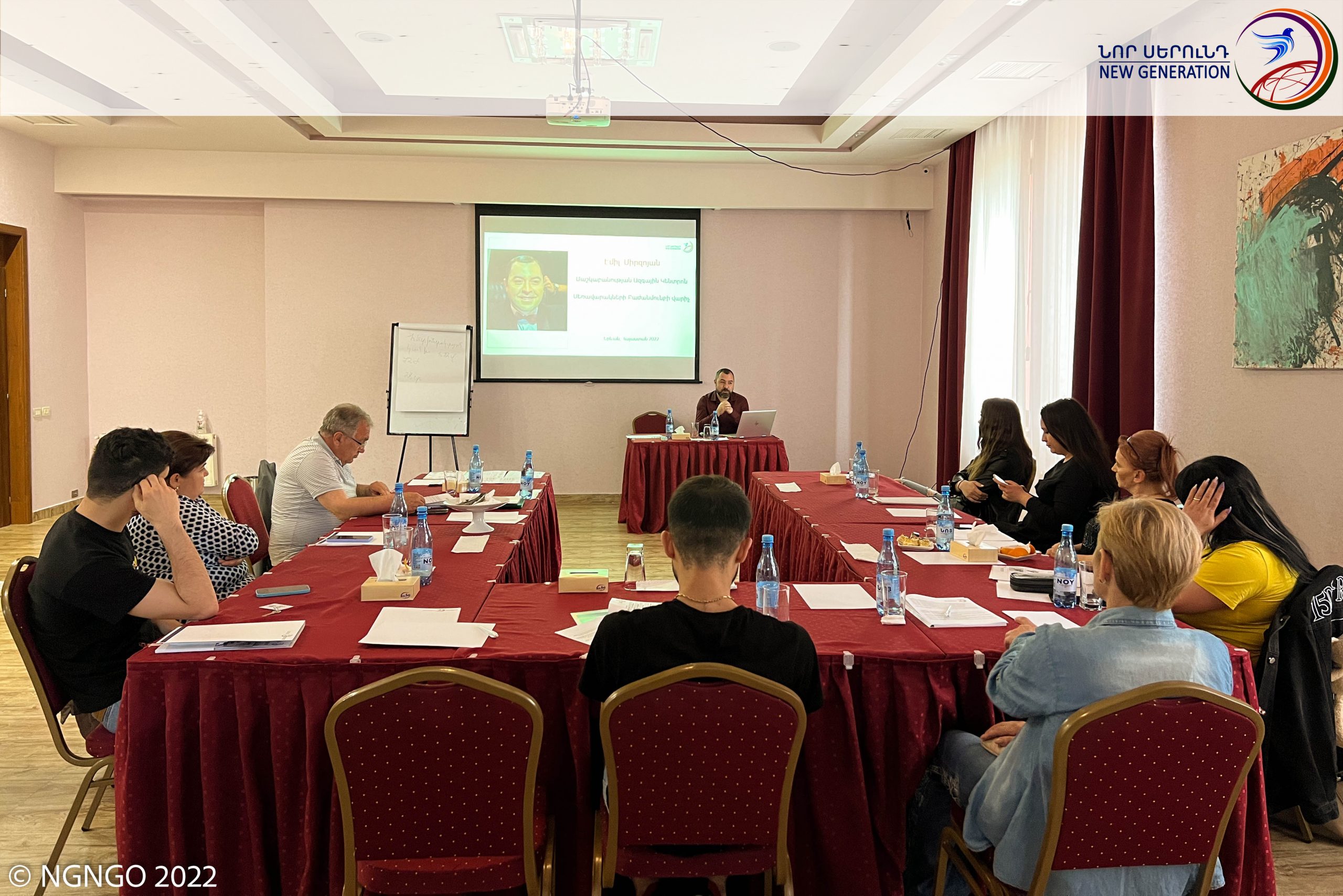 Next, in the second half of the day, Emil Mirzoyan doctor, dermatovenerologist of the National Dermatology Center under the Ministry of Health of Armenia,  introduced the participants to the topic of "Sexually Transmitted Infections. Hepatites B and C", in the framework of which the expert spoke in detail about the types and specificitiesof sexually transmitted infections, prevention mechanisms and treatment options.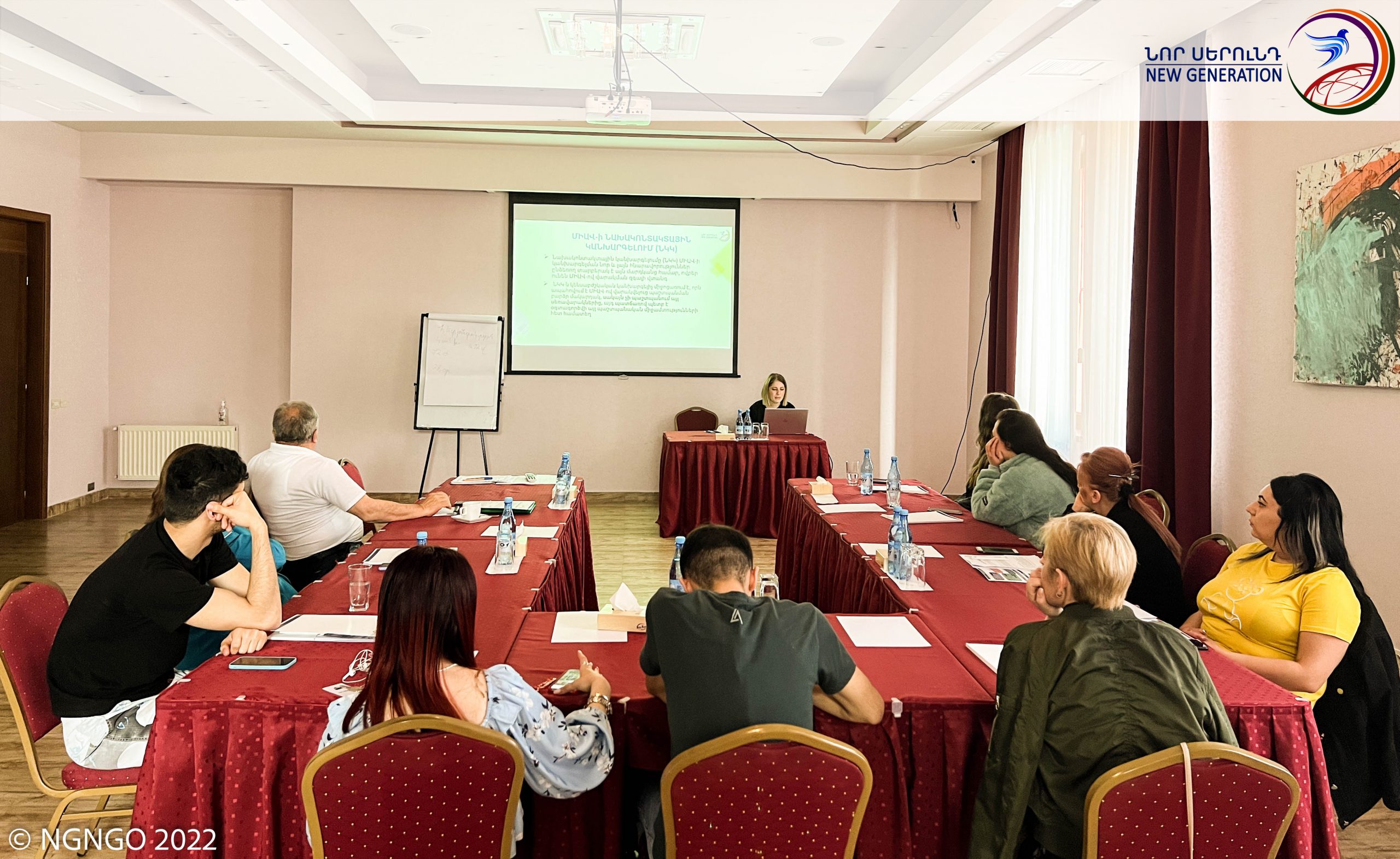 On the last day of the training, on May 25, Hermine Hovakimyan,  head of the outpatient clinic of the National Center for Infectious Diseases, under the Ministry of Health of Armenia, (NCID)  presented the topics of  Pre-Exposure and Post-Exposure Prophylaxies for HIV, introducing the specificities of their usage, the nuances of the primary consultation and referral to the NCID.
The training was held in an atmosphere of active discussions, questions and answers, during which participants received answers to all their questions.
At the end of the training the participants were awarded certificates.
The training was organized within the framework of the project the Right to Health of Community implemented by New Generation Humanitarian NGO with financial support of Gilead Sciences Inc.