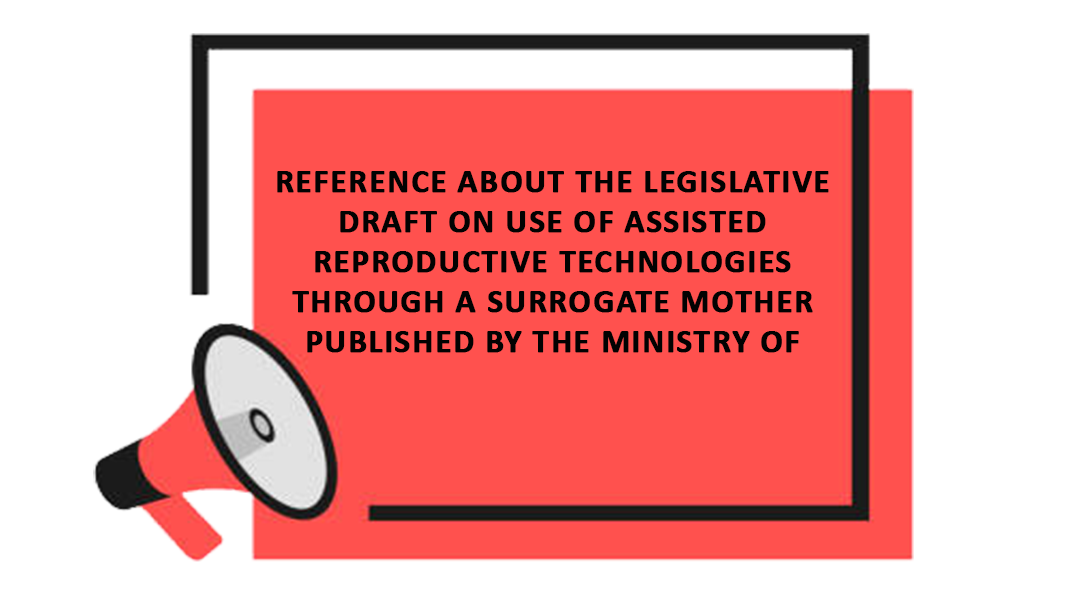 REFERENCE ABOUT THE LEGISLATIVE DRAFT ON USE OF ASSISTED REPRODUCTIVE TECHNOLOGIES THROUGH A SURROGATE MOTHER PUBLISHED BY THE MINISTRY OF HEALTH
On February 22, 2022, the draft law was published on the unified website for the publication of draft legal acts by the Ministry of Health of the Republic of Armenia – e-draft. The proposed draft establishes the composition of the interdepartmental commission that grants permission to persons who are not the biological parents of a futire child and have the right to use assisted reproductive technologies through a surrogate mother, the procedure for its activities, including the list of documents required and subject to study by the commission, as well as the grounds for rejecting the applicant's application for the use of assisted reproductive services through a surrogate mother. 
New Generation Humanitarian NGO has submitted its recommendations on the draft law to the RA Ministry of Health.
You can get acquainted with the reference in the attached file.