Presentation of Analysis of HIV services provided to MSM in Armenia MSMIT
Meeting-discussion, entitled "Presentation of Analysis of HIV services provided to MSM in Armenia" was held on 23 July 2021, organized by New Generation Humanitarian NGO within the grant issued by Eurasian Coalition for Health, Rights, Sexual and Gender Diversity (ECOM) as a part of the Eurasian Regional Consortium, funded by the Robert Carr Fund for civil society networks (RCF).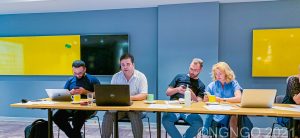 Representatives of NGOs working with MSM and other field organization, RA Ministry of Health, National Center for Infectious Diseases of RA MoH, The Country Coordinating Mechanism against HIV/AIDs, Tuberculosis and Malaria of RA (CCM) as well as MSM community participated in the meeting.
At the beginning of the meeting, NGO president Sergey Gabrielyan made an opening speech, thanking the guests for accepting the invitation and being present at the meeting. He also presented the agenda of the meeting.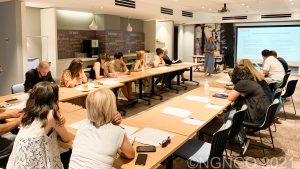 The first speaker at the meeting was Elena German, Capacity Development Coordinator at ECOM, who presented the "Comparison of the Armenian Cascade of HIV Services with other regional cascades", talking about the UN HIV prevention indicators and the work to be done to achieve those indicators as well as about Practical Guidance for Implementing HIV and STI Programs with MSM (MSM Implementation Toolkit – MSMIT).
The second speaker was national expert Hmayak Avetisyan who presented the Analysis of HIV services provided to MSM in Armenia, speaking about the aim and objectives, structure and methods of the research. The issues and gaps identified during the analysis were also presented in 5 sections – Community Empowerment; Addressing Violence against MSM; Condom and Lubricant Programming; Health-Care Service Delivery;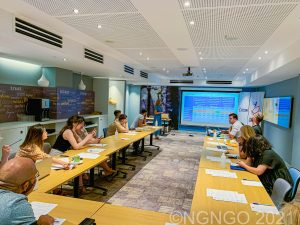 Using Information and Communication Technology. At the end of the speech recommendations and conclusions were presented which will be summarized in Advocacy plan.
The participants of the meeting had an active discussion on the analysis, made suggestions and observations, which will be taken into account in the future when developing an Advocacy roadmap addressing the issues and gaps.
The meeting discussion was held in an atmosphere of active discussion and questions and answers.