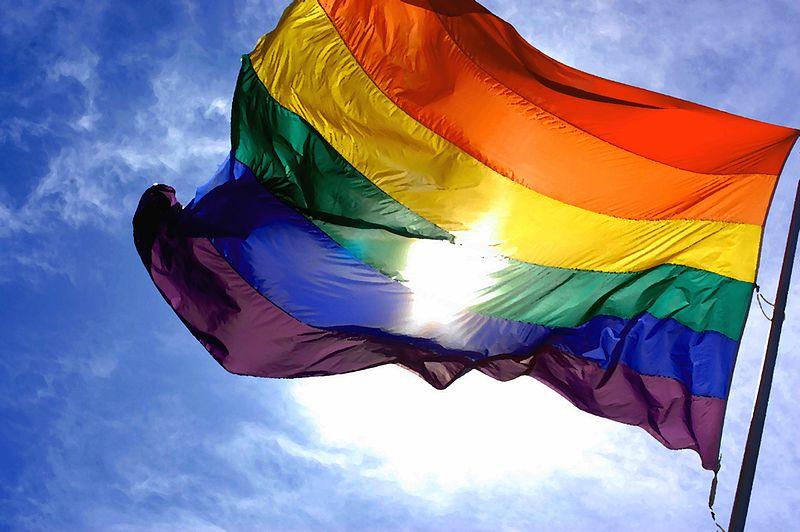 "God did not give an answer to my prayer"
"LGBTI (lesbian, gay, bisexual, transgender and intersex) community and the Bible", hearing  the other topic for a journalistic article, I immediately realized that I am not going to have an easy experience. The representatives of the community would oppose the priests, the latters would blame those people. Anyway, I present this article and leave the conclusions to the reader.
"You are at the age of Christ – 33 years old․ Is that a sign?
"At the age of 33, I realized that I am homosexual. For the first time, I wanted to have sex with a man. My partner was my childhood friend," says Argam and continues that he could never imagine that it would turn out that way. "I will not hide, I liked it but one thought wouldn't give me peace. I thought, "My Lord, have I committed a sin, what is my future life going to be?" Argam remembers 14 years later. He went to see a psychologist. He said, "There is nothing extraordinary, you are a human being, you have those inclinations, it is only surprising why your desire was revealed at this age. In general, these tendencies appear at an earlier age," Argam tells.  Feelings of guilt did not give him a rest, he decided to go to church and talk to the priest. "The priest made an excerpt from the book of Genesis, I have memorized it by heart. And God created man in his own image. He created people in the image of God. He created them male and female. And God blessed them, and God said unto them, "Be fruitful, and multiply, and replenish the earth, and subdue it: and have dominion over the fish of the sea, and over the fowl of the air, and over every living thing that move upon the earth". Then he instructed, "Son, the works of God are unsearchable, there is no need to interfere. You can be saved," Argam tells.
By the way, my interlocutor remembers that the priest also singled out his age. "My son, you are 33 years old – at the age of Christ. Maybe this is a sign from God that you should repent and be saved," the priest told Argam. According to Argam, he always goes to church, prays, lights a candle, but "continues to remain homosexual". "Maybe I will spend my heavenly life in hell or maybe I will repent until the end of my life but I like my image, why is it against God?" Argam asks everyone rhetorically.
Sin or delusion?
According to the priests, the rejection of homosexual behavior in the Bible is already in the book of Genesis, in the story of Sodom and Gomorrah, the destruction of which was mainly due to homosexual sin and lifestyle. According to Bishop Bagrat Galustanyan, the Bible and the teachings of the Holy Church unequivocally reject homosexual relations, considering it a violation of God-created human nature.
According to the Holy Father, some people think that the moral dictates of the Old Testament should be viewed differently, as most of them were related to ritual perceptions and requirements, such as not eating pork, circumcision, etc., which are no longer obligatory today. "This approach is wrong because even if ritual requirements are no longer binding, moral dictation is still mandatory. In other words, the rituals dedicated to God are subject to change in different cultures at different times but the moral ethical requirements are eternal and obligatory for all cultures," Bishop Bagrat is convinced. "Do you not know that the unrighteous will not inherit the kingdom of God? Be not deceived: neither fornicators, nor idolaters, nor adulterers, nor effeminate, nor abusers of themselves with mankind, nor thieves, nor covetous, nor drunkards, nor revilers, nor extortioners, shall inherit the kingdom of God" the Bible says.
In the New Testament, the apostle Paul, describing the environment of the Gentiles, considers homosexual relations to be the most serious addictions, degrading passions, which destroy the human nature and body. "That's why God gave them over to insatiable passions, because their females exchanged natural needs for unnatural ones. In the same way, the males, leaving their natural needs for the female, became inflamed with their desires towards each other. The men were ashamed of the men; instead they accepted in themselves the recompense of their error. (Romans 1: 26-27).
We deny guilt, accept the guilty
According to Edward, a member of the LGBTI (Lesbian, Gay, Bisexual, Transgender) Christian Forum, religion is a mechanism that governs people. Edward grew up in a family of believers who believe in God. He is 30 years old, until he was 23 years old he tried to repent. "Being a believer, I tried to be healed if they say it is a disease, I tried to repent if it is a sin. I realized that it is not a disease, it is not a sin. I have always prayed and received the answers to my prayers early. I prayed for days that God would reveal me from this "evil" (meaning homosexuality -edit note), but I did not receive an answer. "I realized that it had to be that way, because God would answer me then," says Edward.
Father Yesayi Artenyan does not agree with Eduard's point of view. According to Father Isaiah, "it is an unsuccessful way of self-justification." My interlocutor mentions that no one forbids the representatives of the LGBTI community to come to church, to participate in rituals. "No one forbids such people to come to church, to participate in the ceremonies, but we definitely reject that phenomenon. In other words, we deny the sin, we accept the sinner, "says Father Yesayi.
Due to his work, Eduard communicates with the representatives of the LGBTI community almost every day. "There is a stereotype that if you are lesbian, gay, bisexual, transgender, intersex, you can not be a believer. But there is no ban here. Christianity preaches tolerance. love, and it is amazing why they stone the LGBTI community," says Eduard. "The Church priests urge us to be tolerant of man, but not of sin," says Father Yesayi.
According to Bishop Bagrat, homosexual passion, like other passions that cause suffering to a fallen person, is the mutilation of human nature due to sin, which can be overcome in a spiritual sense. "Healing through prayer, fasting, repentance, reading the Bible and the writings of the priests, being involved in the circle of believers who are ready to provide spiritual support," says the Bishop and concludes with a quote from the Bible.
"So, if you think you are standing firm, be careful that you don't fall! No temptation has come upon you except from men. But God is faithful, who will not tempt you beyond what you can bear. but with the temptation he shall show the way of salvation, that you may be patient (1 Corinthians 10:12, 13)".
Destroying love is a greater sin ․․․․
LGBTI community and the Bible․ Of course, you can not fit the topic in two or three pages, it is inexhaustible, debatable and I will start a journalistic investigation on the topic in the near future. And I would like to end this article with the point of view of Alex, an Armenian who participated in the LGBTI Christians Forum years ago. According to him, "being homosexual is not a sin, a person does not choose his sexual orientation."
According to Alex, there are far more warnings and restrictions in the Bible for heterosexuals than for homosexuals.
"Everything can be found in the Bible. The Bible is a book that contains stories, dramas, and even divination by looking at a cup. If we were to be guided by the Bible, according to the Old Testament, we would stone women if they were not virgins, then stone naughty children and disobedient children. With this in mind, I would say to them, let us live by the message of Jesus Christ – Love your neighbor as yourself. And let us love one another. I would also like to emphasize that I do not call them to love sin, because love is not sin. "If a boy loves a boy, if a girl loves a girl, we should never try to break or destroy love. Destroying love would be a greater sin," says Alex.
Armen Davtyan
The compilation and publication of this material has become possible within the framework of the project on Capacity Building and Empowerment for Protection of LGBTI Human Rights in Armenia implemented by New Generation Humanitarian NGO with the financial support of the Norwegian Helsinki Committee. The contents of this article are the sole responsibility of the author, and do not necessarily reflect the views of New Generation Humanitarian NGO or the Norwegian Helsinki Committee.