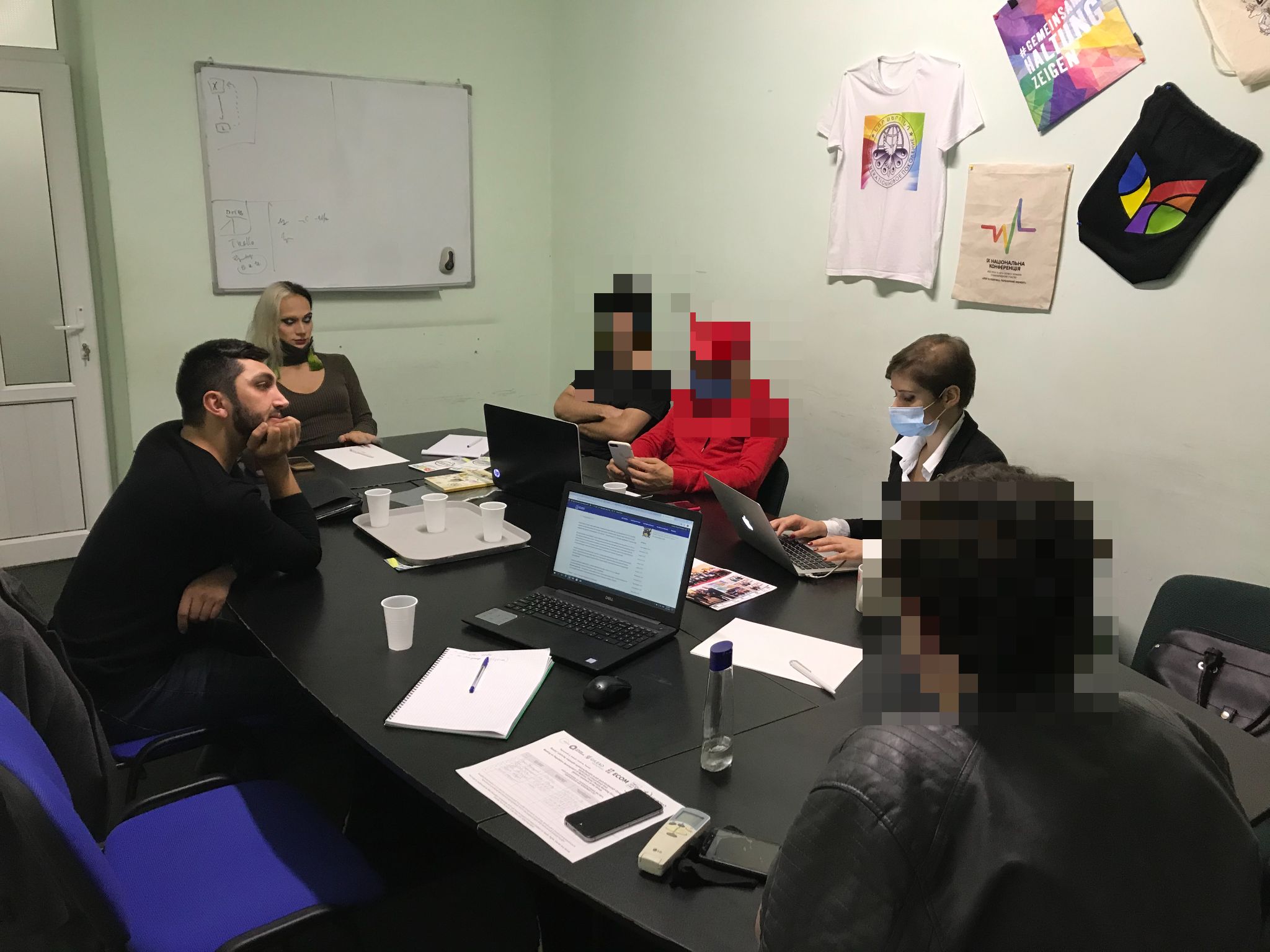 National Trans* People Working Group. Meeting on Regulation Development
On October 5, 2020, meeting of the general members of the National Trans* People Working Group (NTPWG) on the development of the Regulations of the Group took place at New Generation Humanitarian NGO office. The general members of the NTPWG represent the following organizations dealing with trans* issues in Armenia: New Generation Humanitarian NGO, For Strong Future Youth NGO, Colorful House Social-Cultural and Human Rights Defender NGO, Fearless Human Rights Defender NGO, Equality for All Human Rights Defender NGO.
At the beginning of the meeting, Hmayak Avetisyan, the coordinator of "Trans* Map at EECA" project and a member of the NTPWG, presented the possibility and efficiency of working within such format and nominated V.M., the project assistant of New Generation Humanitarian NGO as the Group facilitator. The participants presented their motivation to join the group. Hearing V.M.'s motivation, the members of the group unanimously approved his candidacy.
The second part of the meeting was chaired by Hasmik Petrosyan, a lawyer-attorney and an expert on the Regulation development. She brought out the important parts of the Regulations and answers to questions through active questions and answers and discussion.
In addition to the questions regarding the Regulation, the group members also discussed the format of organization of the work, online platforms that should be used to keep the connection.
Nora Aghazaryan, President of Fearless Human Rights Defender NGO and trans* activist, was elected as the coordinator of the working group.
The meeting took place in a very active and enthusiastic atmosphere. The members of the group expressed readiness to continue the work in the same spirit, to contribute to the solution of the trans* issues in Armenia, to the protection of their rights, to the increase of the visibility.