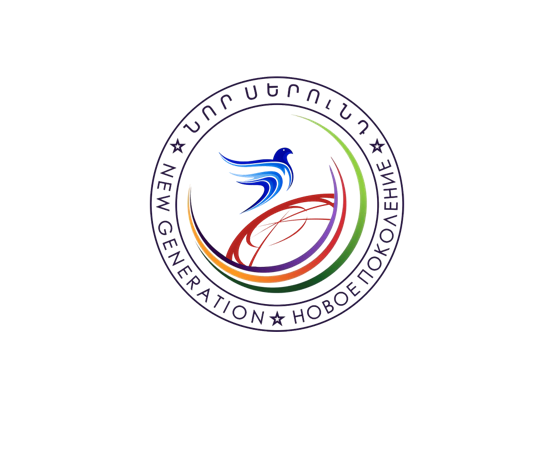 CONTINUOUS SUPPORT TO VULNERABLE GROUPS OF ARMENIAN SOCIETY
COVID-19 and declared epidemic, as well as the state of emergency caused by it, affected different areas of the society: daily wage workers, socially disadvantaged people, unregistered workers.
The state launched a one-time financial support project for some groups, but unfortunately not all groups were able to benefit from it. New Generation Humanitarian NGO applied to its donors to use the project savings in accordance with the situation.
Based on its humanitarian mission, our organization launched We Are with you charity project, which aims to support the most vulnerable groups in the society as a result of the spread of the COVID-19 epidemic in the world. Partners, employees and representatives of diplomatic missions, as well as other benefactors joined the project.
Below you can get acquainted with the quantitative, social and other details and statistics on the support we provide. 
New Generation Humanitarian NGO has received 416 applications for social support since the outbreak of the pandemics. Applications were received not only from Yerevan, but also from all regions of Armenia. 284 of the received applications were satisfied. Socially vulnerable families as well as representatives of vulnerable groups applied for social support.
110 LGBT people applied for social support 89 of the applications were satisfied. Support was also provided to commercial sex workers, people who inject drugs and other vulnerable groups. Below you can see the percentage of support provided to vulnerable groups.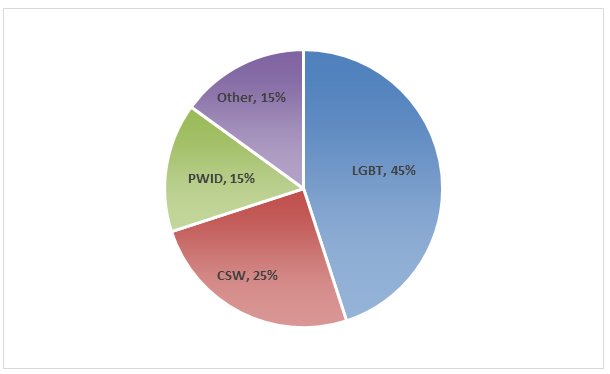 Most of the vulnerable groups who received support lived alone or with friends without financial support or family support. The statistics of the answers to the question "Who do you live with?" are as follows:
Most of the people who applied for support did not work at the moment or were on idle.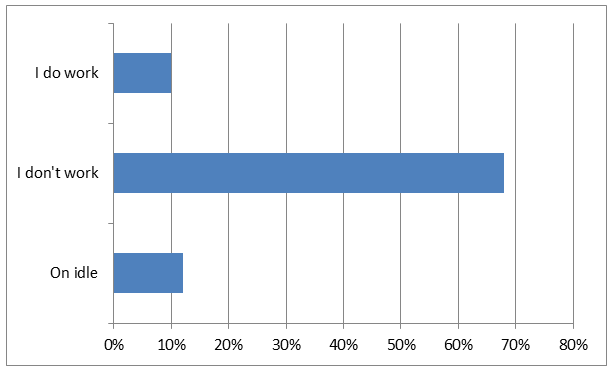 Most applicants expected financial support, many in the form of food, shelter, or other support.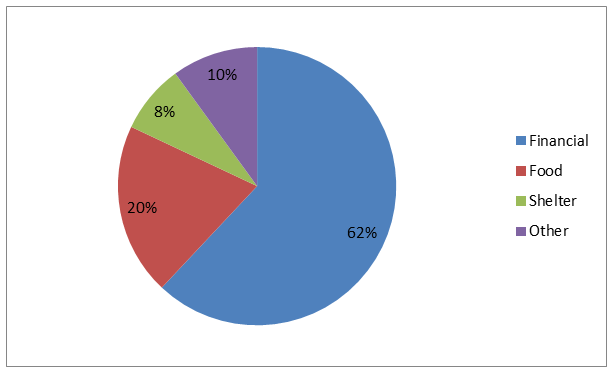 Representatives of vulnerable groups who applied for support mainly resorted to discrimination, violence or cohabitation due to lack of housing or livelihood.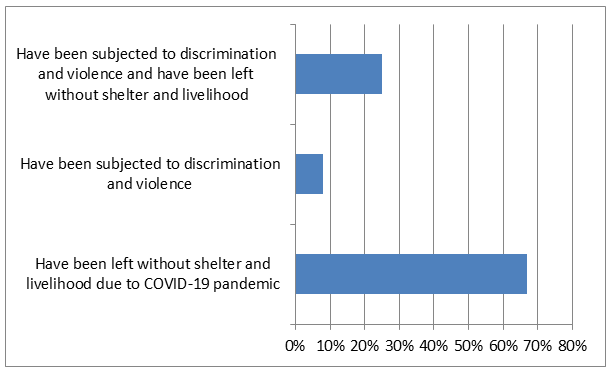 We continue to support people in extreme and hopeless situations, emphasizing the need to support for vulnerable groups, especially LGBTI people, commercial sex workers, people who inject drugs, people living with HIV, who are stigmatized and discriminated against, often find themselves outside, even without food and support, and are unable to exercise their right to health. The state of emergency has aggravated the situation of those people, and there is a need to support them in solving their social and financial problems.
New Generation Humanitarian NGO expresses its readiness to support the people left without a roof and food, and informs that the social assistance projects will continue until the end of the state of emergency.