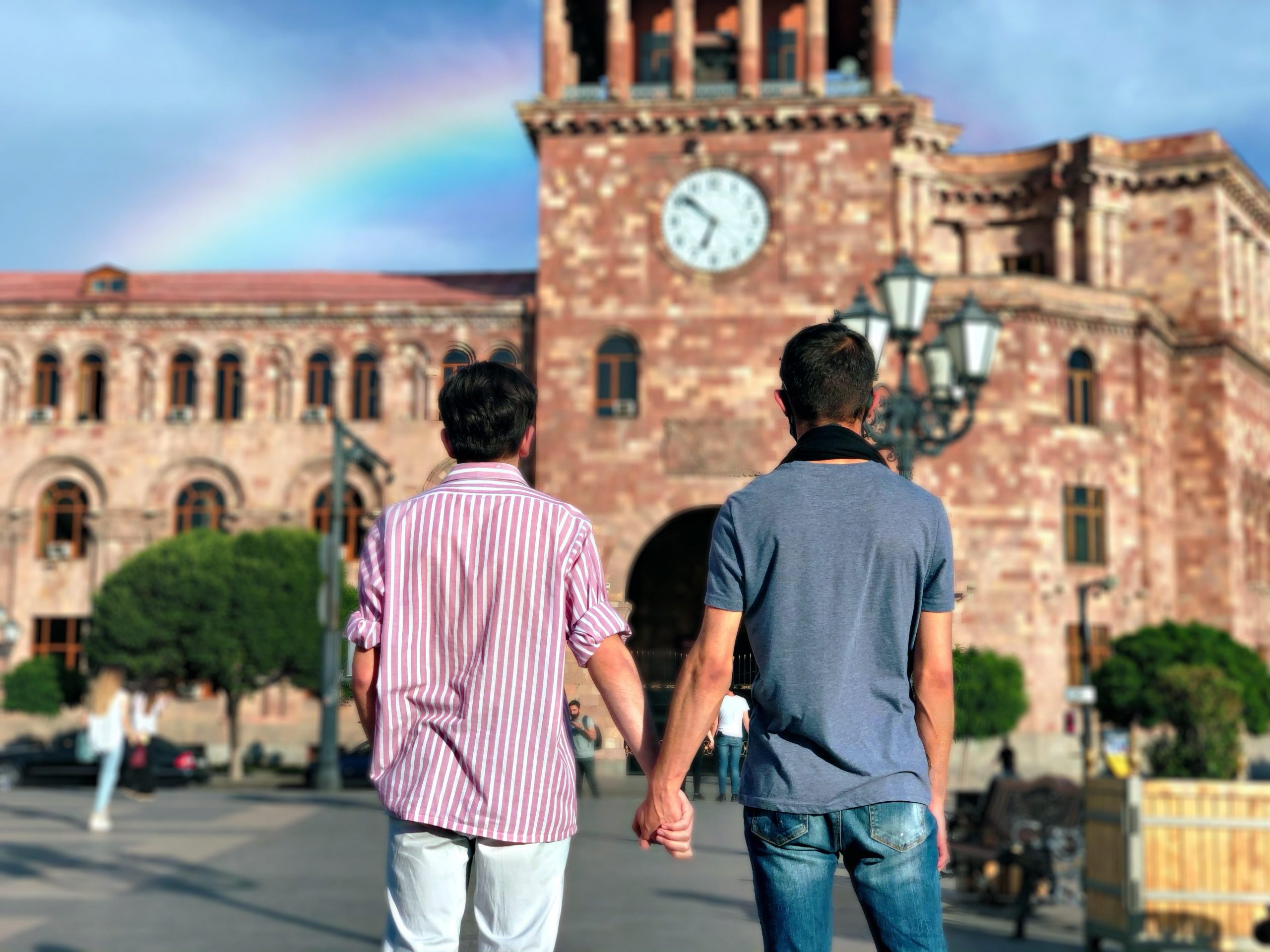 The life of gay people in Armenia. Part 3
Read the second part here.
To have your family's trust and support, when you need it the most is priceless. It is possible to achieve that, but not always. 
"I was asleep on the day my brother secretly read conversations on my phone and told my mom, and then she told my dad. They all came and woke me, asked me questions, and then told me to sleep and that we would talk in the morning, but this made me not want to wake up in the morning", Rudolf tells. 
From that day on he has always been locked in the house, by the demands of his dad he has stopped communication with his friends, has always been under control and his attempts to escape have been in vain. "I was telling them that I would escape from the house but my dad told me that wherever I went, he would come find me and my friends and when he found us it wouldn't end well for us", Rudolf says.


There was only one way to get out of this situation: to convince the family that he has changed․ It worked. 
"My mom is a very religious woman. When I was asleep, she would bring her prayer books and pray that I would change, that the demons would leave my body and I pretended that it worked. At last they started believing me. My dad even told me that he didn't imagine he would love his son again. Only my brother didn't believe me but recently he told me that it is my life and I can live however I want", Rudolf tells. 
After gaining some trust from them he started a job in a warehouse but nobody knows about his sexual orientation there. He says that the majority of workers are men, there is no need for additional conflict. Besides that job, he also practices graphic design, whenever he has free time, and since there is a lot of free time now, he constantly improves his skills. 
"This is not relatively bad for me but in the future I will definitely move abroad to feel absolutely happy. I would like not to lie to my family and tell the truth but it is possible that after telling them the truth my dad will take the knife and stab me in the stomach and then hurt himself. That is why I prefer where things are now", Rudolf concludes. 
Read the fourth part here
Rima Grigoryan
The compilation and publication of this material has become possible within the framework of the project on Capacity Building and Empowerment for Protection of LGBTI Human Rights in Armenia implemented by New Generation Humanitarian NGO with the financial support of the Norwegian Helsinki Committee. The contents of this article are the sole responsibility of the author, and do not necessarily reflect the views of New Generation Humanitarian NGO or the Norwegian Helsinki Committee.