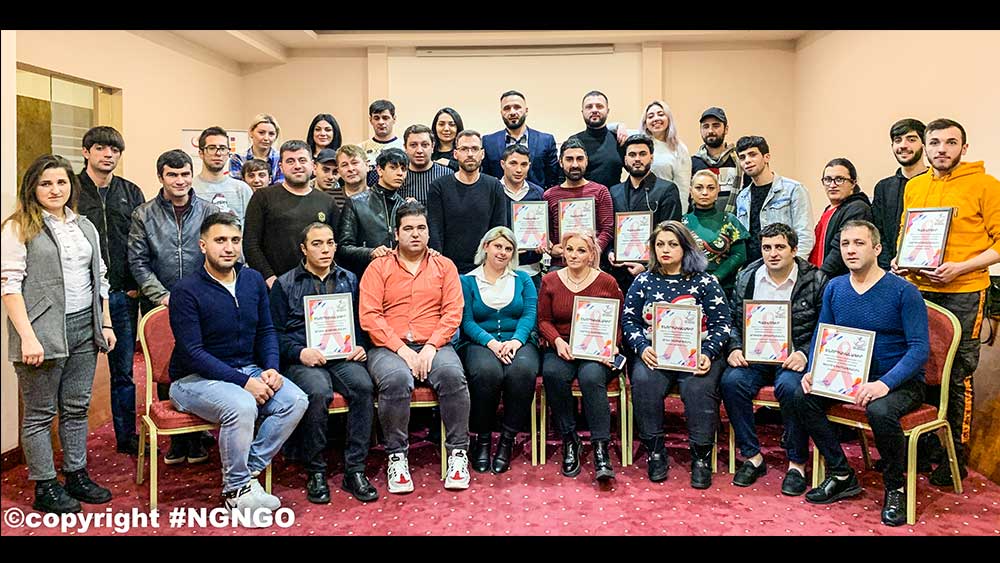 GENERAL MEETING OF THE NEW GENERATION HUMANITARIAN NGO
On December 27, 2019, the General Meeting of the New Generation Humanitarian
NGO (NGNGO) was held with the participation of the staff members, outreach workers,
trainers and experts, service providers as well as partner NGO representatives.
Sergey Gabrielyan, the president of New Generation Humanitarian NGO, delivered
opening speech. He briefly outlined the directions included in the new strategic plan
of NGNGO, following which the organization should move in the next five years.
Arman Sahakyan, assistant to the President of  NGNGO on Financial Affairs, presented
the financial report of the organization for 2019.
Project Coordinators Artyom Movsesyan, Alina Mirzoyan and Hmayak Avetisyan
respectively presented the healthcare, human rights protection and advocacy, and
youth programs, the achievements of the past year and the works planned for the
coming year.
After the summary of the meeting and question-and-answer, those who worked
conscientiously and efficiently during the year, received letters of gratitude, and those
who also performed highly in their work were honored with certificates.
The meeting was held in a warm and friendly atmosphere.