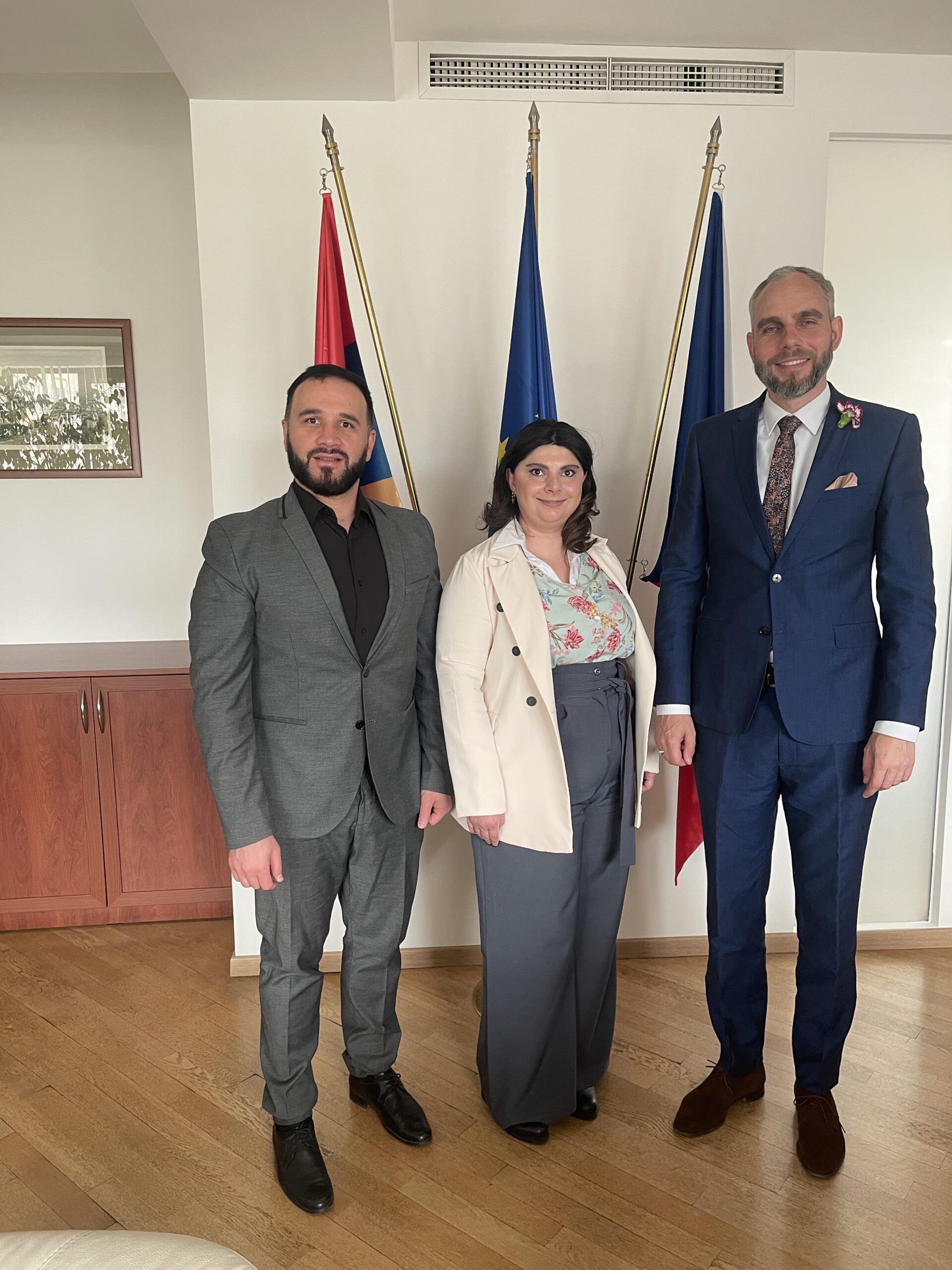 Meeting with H.E. Petr Pirunčík, Ambassador of the Czech Republic in Armenia
On April 27, 2023, Sergey Gabrielyan, New Generation Humanitarian NGO (NGNGO) President and Alina Mirzoyan, Human Rights and Advocacy Coordinator of NGNGO, had a meeting with H.E. Petr Pirunčík, Ambassador Extraordinary and Plenipotentiary of the Czech Republic to the Republic of Armenia.
NGNGO representatives introduced to the Honorable Ambassador the activity and goals of the organization in the scope of human rights protection, facilitation of access to health services, humanitarian aid and capacity-building.
Next, the achieved progress and successful experiences, still existing problems and challenges in the mentioned and other related fields, as well as prospects and possibilities of cooperation for the establishment and strengthening of democratic values and equality of rights in Armenia were discussed.
NGNGO extends its deepest gratitude to the Embassy of Czech Republic in Armenia and H.E. Petr Pirunčík for hosting the NGO representatives, for his attention and interest in the NGO's activity and discussed issues.