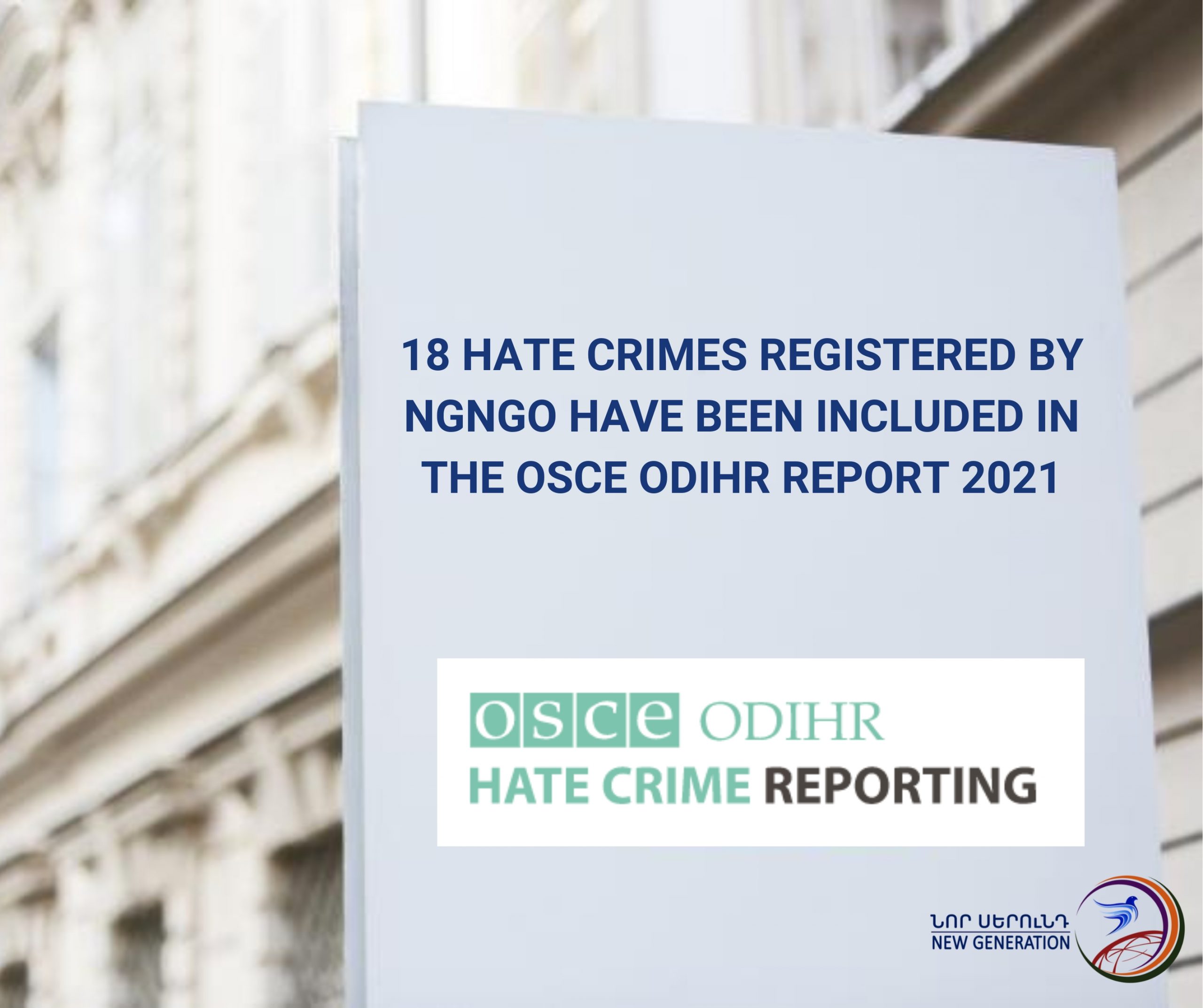 18 HATE CRIMES REGISTERED BY NGNGO HAVE BEEN INCLUDED IN THE OSCE ODIHR REPORT 2021
On November 16, 2022, the Office for Democratic Institutions and Human Rights (ODIHR) in Europe released its annual report on hate crimes recorded in 2021.  
This year as well 18 cases submitted by New Generation Humanitarian NGO (NGNGO) were included in the OSCE-ODIHR 2021 report. The cases include hate crimes based on sexual orientation and gender identity, which were registered by NGNGO in the Republic of Armenia in 2021.  
You can get acquainted with the report here.