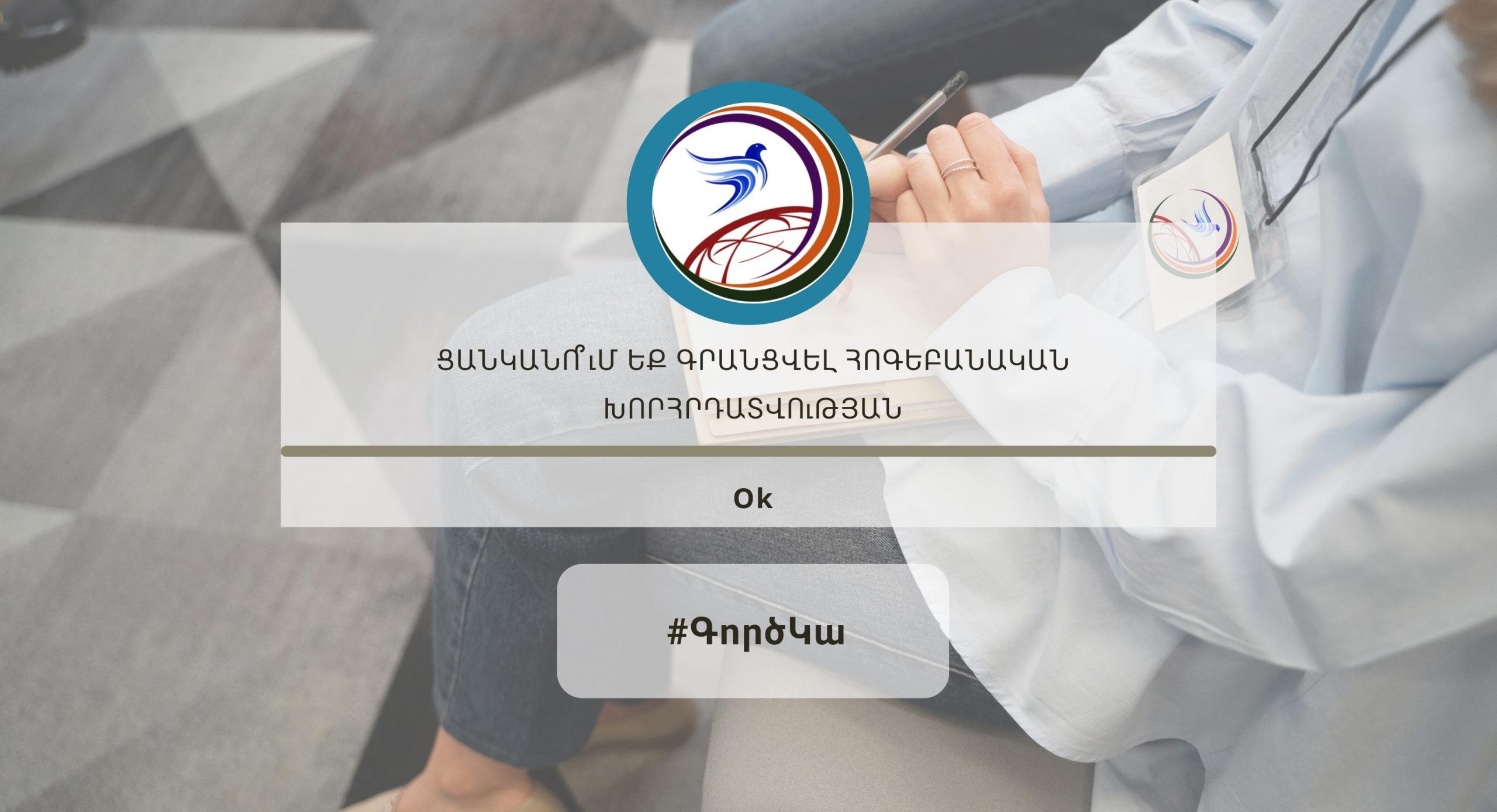 NEW GENERATION HUMANITARIAN NGO IS HIRING A PSYCHOLOGIST
New Generation Humanitarian NGO is hiring a psychologist to work with representatives of vulnerable groups and especially displaced persons from Ukraine and Russia.
Duration – Contractual
Location – Yerevan, RA
Job description:
Responsibilities:
Psychological support to vulnerable groups of the society;

Identification of the beneficiary's psychological problems through appropriate tests and observations;

Preparation of a preliminary plan of work with the beneficiary based on the study of psychological issues, presentation of the plan to the team for discussion;

 Work with the beneficiary, which includes
        – assessment of the current psychological state,
        – Individual psychological counseling,
        – Individual psychotherapy,
        – if necessary, referral to appropriate institution or to a specialist;
Analysis of identified problems, classification, development of actions aimed at their solution, joint measures, proposals, presentation to the team for discussion;

Compilation of a separate package of documents for each beneficiary and periodic review;

Recording of current work with the beneficiary, registration in the computer database;

Conducting group meetings with beneficiaries;

Participation in team discussions;

Preparation of relevant reports. 
Required Qualifications և Skills:
Higher education of a psychologist

Mastery of computer skills: MS Office, Internet Tools, E-mail,

Excellent knowledge of Russian

Ability to analyze data;

Excellent teamwork and collaboration skills;

Quick orientation in difficult situations;

Diligence, devotion and compassion,

​ Skills to build good interpersonal relationships

Reliability, confidentiality,

Ability to initiate

Self-confidence,

Purposefulness in self-development
Salary – Contractual
Application Procedure – To apply for this vacancy, please fill out the Application form by November 20, 2022, by selecting the "Psychologist" position in the "Job / Service Title" field.