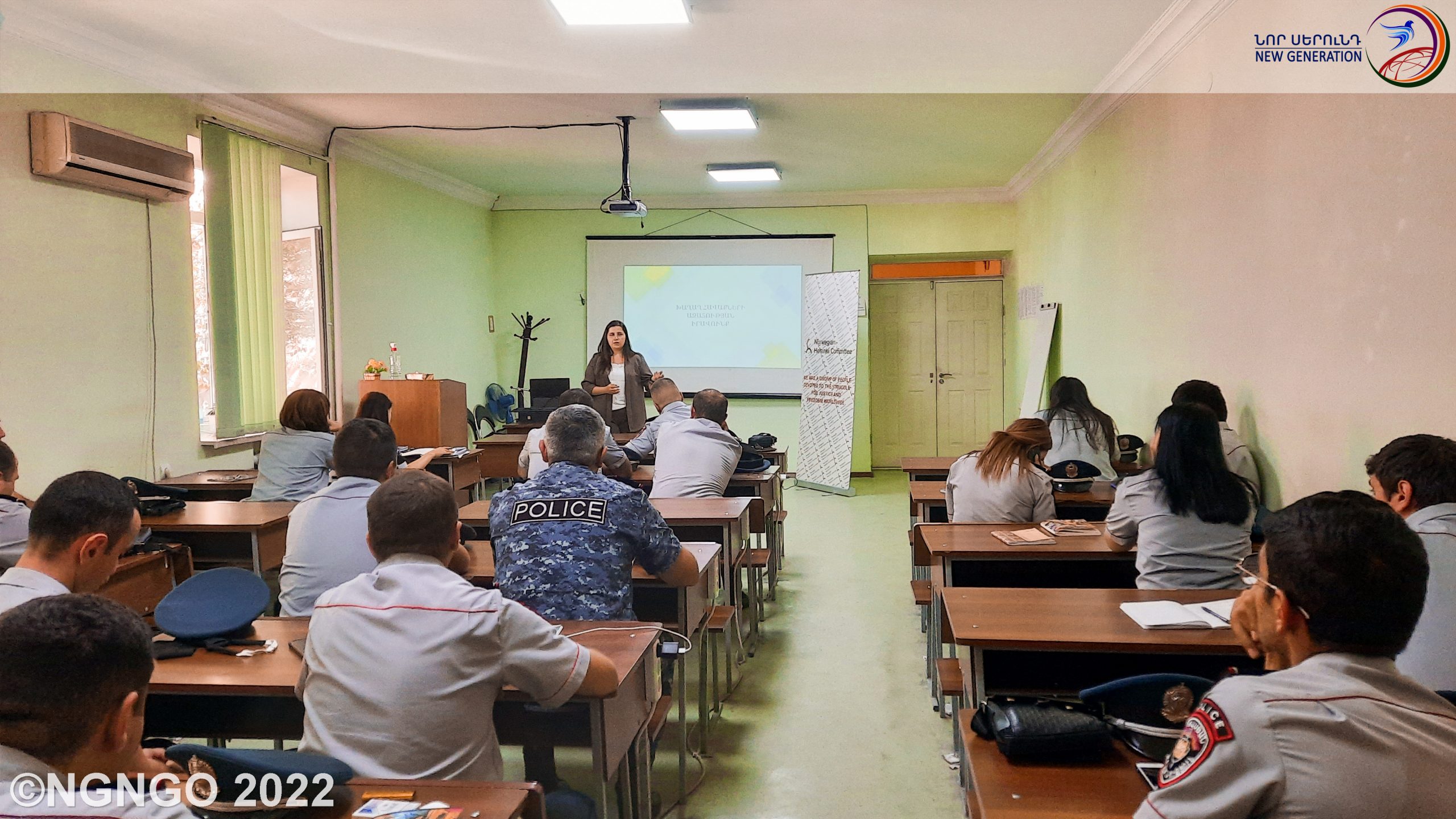 TRAINING AT POLICE EDUCATION CENTER OF THE REPUBLIC OF ARMENIA
Within the framework of cooperation between New Generation Humanitarian NGO and the Police Education Center of the Republic of Armenia, another training session was held on September 30, 2022 for police officers passing requalification in the Center.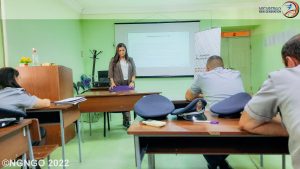 During the training session Shushan Khnkoyan, legal expert of New Generation Humanitarian NGO, presented the topic of the Right to Freedom of Peaceful Assembly and Association to the students of the Education Center.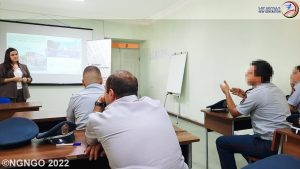 In the scope of the topic, the expert introduced the training participants to the important normative legal acts regulating the sphere, the types of gatherings, procedures of notification, the rights and responsibilities of the participants of the gathering, the actions and role of the police, the legislative regulations regarding the use of force .
The training took place in the atmosphere of active questions and answers and discussions.