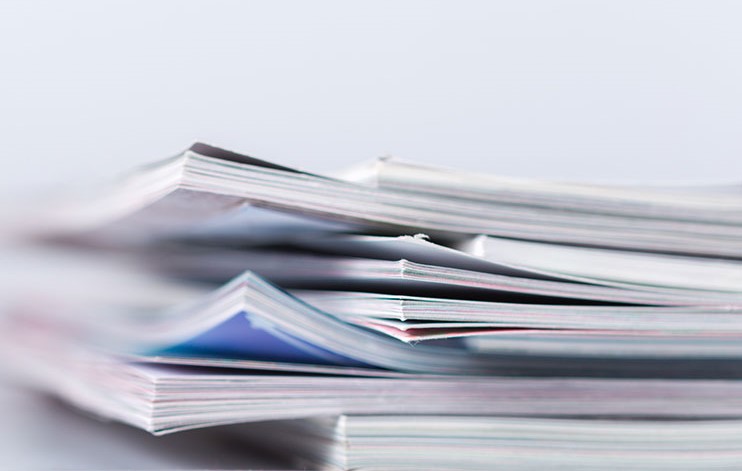 THE MINISTRY OF HEALTH OF THE REPUBLIC OF ARMENIA DISCUSSED THE RECOMMENDATIONS SUBMITTED BY NEW GENERATION HUMANITARIAN NGO ON A LEGISLATIVE DRAFT LAW AIMED AT HUMAN REPRODUCTION THROUGH A SURROGATE MOTHER
On February 22, 2022, the draft law was published on the unified website for the publication of draft legal acts by the Ministry of Health of the Republic of Armenia – e-draft. The proposed draft establishes the composition of the interdepartmental commission that grants permission to persons who are not the biological parents of a future child and have the right to use assisted reproductive technologies through a surrogate mother, the procedure for its activities, including the list of documents required and subject to study by the commission, as well as the grounds for rejecting the applicant's application for the use of assisted reproductive services through a surrogate mother. 
New Generation Humanitarian NGO submitted its recommendations on the draft law to the RA Ministry of Health. 
– According to the proposed recommendations, the requirement that spouses must be of different sexes was removed from the draft law by the RA MoH. 
In the 17th paragraph of the draft of the Ministry of Health of the Republic of Armenia, among other requirements, a provision has been added according to which, if a person does not comply with the provisions of the "Family Code" and the law on "Registration of acts of civil status", the commission gives a negative conclusion. 
– The RA Ministry of Health rejected the requirement mentioned in sub-clause 8 of clause 9 of the draft – a request for a psychiatrist's certificate issued by an organization licensed as a "psychiatric care" service, stating that the person/couple were not found in the list of  "any of the diseases defined in the appendix to the decision N 811 of July 19, 2018" by the government of Armenia, the recommendation to mention "transsexualism" as an excluding circumstance.  
It was substantiated by the order of September 9, 2013, N 871 of the Minister of Economy of the Republic of Armenia, which approved the "Statistical Classifier of Diseases and Health Problems" of the technical, economic and social information of the Republic of Armenia, based on the 10th update of the ICD.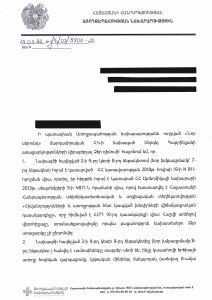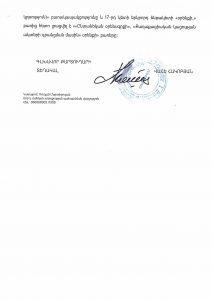 Sergey Gabrielyan, the President of New Generation Humanitarian NGO, says that the World Health Organization (WHO) has removed the "homosexualism" and "transsexualism" diagnoses from the list of mental disorders by the 10th and 11th updates of the ICD, while the corresponding changes and adaptations have not yet been implemented in Armenia, which results in serious problems. 
Adhering to its principles, the organization will continue to take steps to improve the human rights situation and will pursue relevant legislative changes.