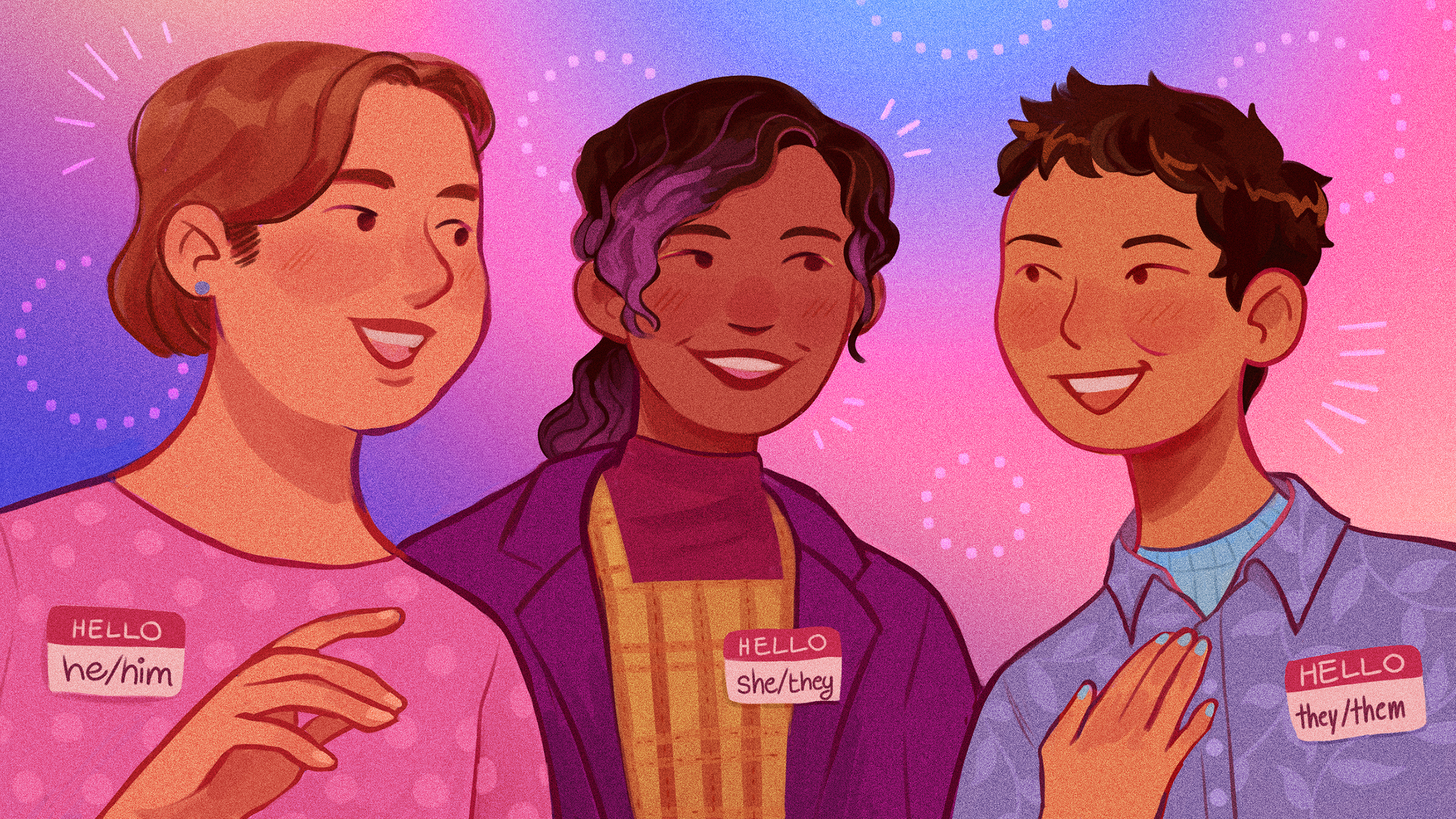 GENDER IDENTITY AND ARMENIAN CULTURAL NORMS
The term "gender" is one of the most widely used terms in the world today. However, this term is often used by people instead of the word "sex", while biological sex and gender are completely different concepts, often directly opposite to each other.
Gender identity is an individual's perception of his or her gender, which may or may not correspond to an individual's sex assigned at birth. However, the society has defined and restricted the broad notion of "gender identity" with the notions of women and men. For female and male gender identities, there are very specific roles, rights, responsibilities in society, and any slight deviation from those definitions is a basis for hate speech, violence, and discrimination in society.
Those LGBTI people who are outside the context of gender roles defined by society are among the groups most exposed to violence and discrimination.
"It is definitely not easy for LGBTI people to live in the Armenian society," says Artak Adam, president of DiverCity NGO and a queer activist. "Our society finds it very difficult to understand the differences in general, and the reason for this, in my opinion, is xenophobia, which in turn is due to the lack of education and experience. At any level of our education system there is not enough sex education, legal or social education, and these gaps in their turn lead to a number of criminal acts. I have been discriminated against many times, both in the society and even at the systemic level," he continues.
A large proportion of negative attitudes and hatreds fall on transgender people. Although the World Health Organization removed "transsexualism" from the list of mental illnesses on May 25, 2019, it states that transgender people often have serious psychological problems, often need psychiatric intervention, and that the main reasons are widespread transphobia, discrimination and cases of violence in society.
"Trans* people in Armenia face problems in different spheres of life, both in everyday life and in legal bodies, medical institutions, workplaces, etc. Of course, trans* people are vulnerable all over the world, but transphobia has deep roots in Armenia. In our country tradition, ideas such as family, the role of women and men, society gives way to information flows that present people with different gender identities as against national traditional values, which, of course, does not correspond to reality. Transgender people are the same people, with their values – ideas, love, friendship, support, desire to find a loved one, and they may have different experiences, but that does not make them different globally," says sexuality expert Hmayak Avetisyan.
The obvious negative attitude towards transgender people in the society and its consequences become more vivid when hearing from them. Kamelia Kandilian, president of National Trans Coalition NGO, also thinks that it is not easy for transgender people or people with other gender identities to live in Armenian society. "Transgender people are constantly subjected to stigma, discrimination, physical and other violence. They are often isolated from society because they are not even accepted by their family members, society does not treat them as equal members. The same unfavorable conditions are in the field of education, because transgender people do not have the opportunity to be admitted, to graduate from educational institutions due to social conditions, the existing stigma and discrimination. And the reason for all this, in my opinion, is the attitude of the Armenian society towards transgender people as deviants. In the eyes of society, transgender people are people who spread only perversion, bad manners. This stereotype is due to the fact that the visibility of trans* people is extremely low. People do not have the opportunity to see the positive aspects of trans* people, to get acquainted with talented, smart trans* people and their work, they think that our community only spreads bad habits," she said.
There is a widespread stereotype in the Armenian society that people with other gender identities, especially trans* people, have big dreams and desires related to European countries, and therefore provoke cases of violence and discrimination, with the expectation of receiving asylum in European countries on that basis. However, this idea is denied by our interlocutors, at least at the level of their company. "I can not definitely say no, of course, but in my practice I am not familiar with such cases, even if I heard whispers, they were in fact remnants of some gossip. I personally know people who are currently outside Armenia as refugees, but these cases are based on completely factually substantiated events," says Artak.
"Being a transgender activist, I have been in a continuous struggle for equality. Of course, this struggle is not without dangers, including physical ones. I was even stabbed because of my gender identity, which could have taken my life, but I was miraculously saved. I want to emphasize that no matter how prosperous and secure life may seem outside of Armenia, I see my future only in my own country, so I intend to stay and fight for the protection of the rights of transgender people, a prosperous and secure life. Transgender people are a part of society, just like other people, trans* people are individuals; if one or more people misrepresent themselves, that opinion should not be spread to other members of the community. The Armenian trans* community is quite large," Camelia added.
Thus, these people exist outside Armenia and inside Armenia, they are endowed with all the rights and responsibilities like other members of the society, but violence, stigma and discrimination seem to be a part of their daily life. Sometimes it is hard to imagine that while we complain about our food, clothing being inappropriate or what we want, the people living next to us, who are not different from us in human characteristics, live their already difficult lives in an atmosphere of fear and anxiety, away from society, sometimes even from relatives.
Author: S.P.
The compilation and publication of this material has become possible within the framework of the project on Capacity Building and Empowerment for Protection of LGBTI Human Rights in Armenia implemented by New Generation Humanitarian NGO with the financial support of the Norwegian Helsinki Committee. The contents of this article are the sole responsibility of the author, and do not necessarily reflect the views of New Generation Humanitarian NGO or the Norwegian Helsinki Committee.