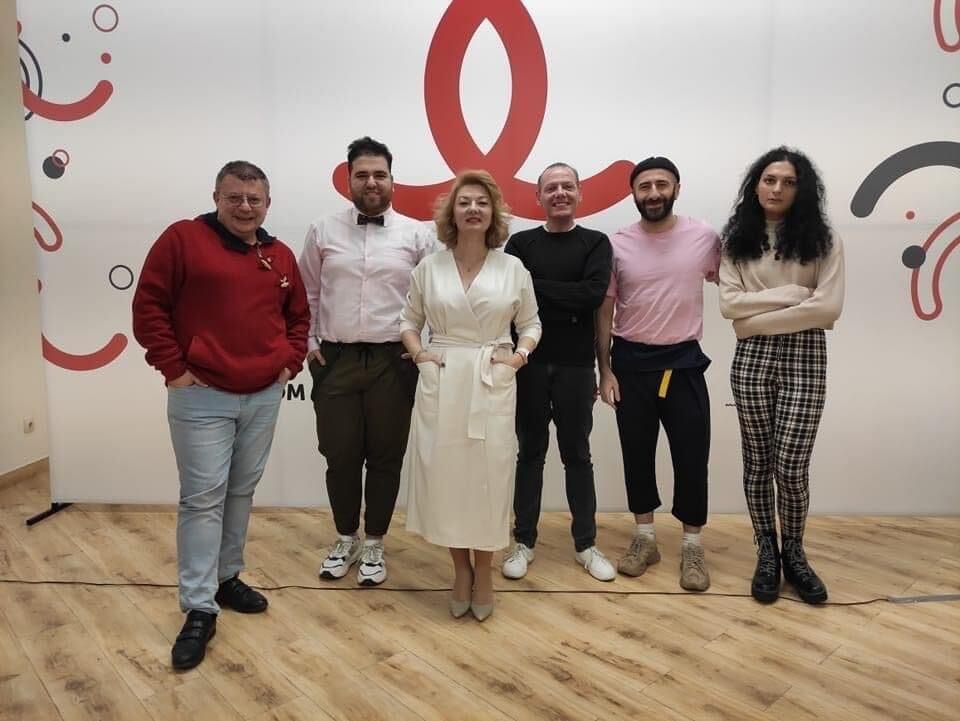 THE 4TH REGIONAL CONSULTATION ON HIV AMONG MSM AND TRANS* PEOPLE WAS HELD
On 14-15, 2021 the 4th Regional Consultation on HIV among MSM and trans* people in the region of Eastern Europe and Central Asia was held which was organized by the Health, Rights, Gender and Sexual Diversity (ECOM).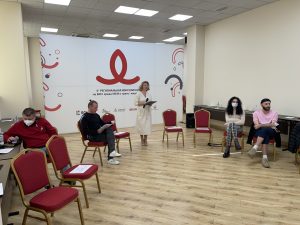 The consultation implemented in hybrid format in 5 capital cities of the region (Tallinn, Kiev, Yerevan, Almaty and Bishkek) was held in an atmosphere of unprecedented active discussions.
Logistic issues of the Yerevan hub were coordinated by New Generation Humanitarian NGO (NGNGO).
On the first day of the consultation 2 sessions were conducted – The Health, Sexual life and Well-being of LGBTI Community during the COVID-19 Pandemic and Trans* People in 2021 – Regulating Chaos and Becoming Stronger.  
One of the speakers of the second session was Hmayak Avetisyan, NGNGO capacity building coordinator, HIV activist, member of The Country Coordinating Mechanism against HIV/AIDs, Tuberculosis and Malaria of the Republic of Armenia who presented the research of HIV Cascade among Trans* People in Armenia. The expert spoke about the situation of HIV infection in Armenia, presented the effectiveness index of HIV prevention programs implemented in Armenia as well as numerated all the basic indicators which were used to develop the cascade diagram. At the end of his presentation, it was highlighted the importance of the usage of the cascade recommendations for the advocacy purposes to improve HIV services for trans* people.
On the second day of the consultation, another two sessions were conducted – Intersectional Approached of Overcoming the Legal Barriers to HIV services and Effective Communication as an Advocacy Instrument used during the COVID-19 Pandemic.   
On December 17, 2021, national discussion on Political Declarations to support LGBT+ Community was held in the drop-in center of New Generation Humanitarian NGO which was coordinated by Sergey Gabrielyan, NGNGO president, member of ECOM Steering Committee. Several organizations working on MSM and trans* issues took part in the national discussion – New Generation, For Strong Future, DiverCity, For Freedom, Fearless. Elena German, capacity building coordinator of ECOM, was also present at the national discussion who had a small questions and answers session with the representatives of Armenian member organizations of ECOM.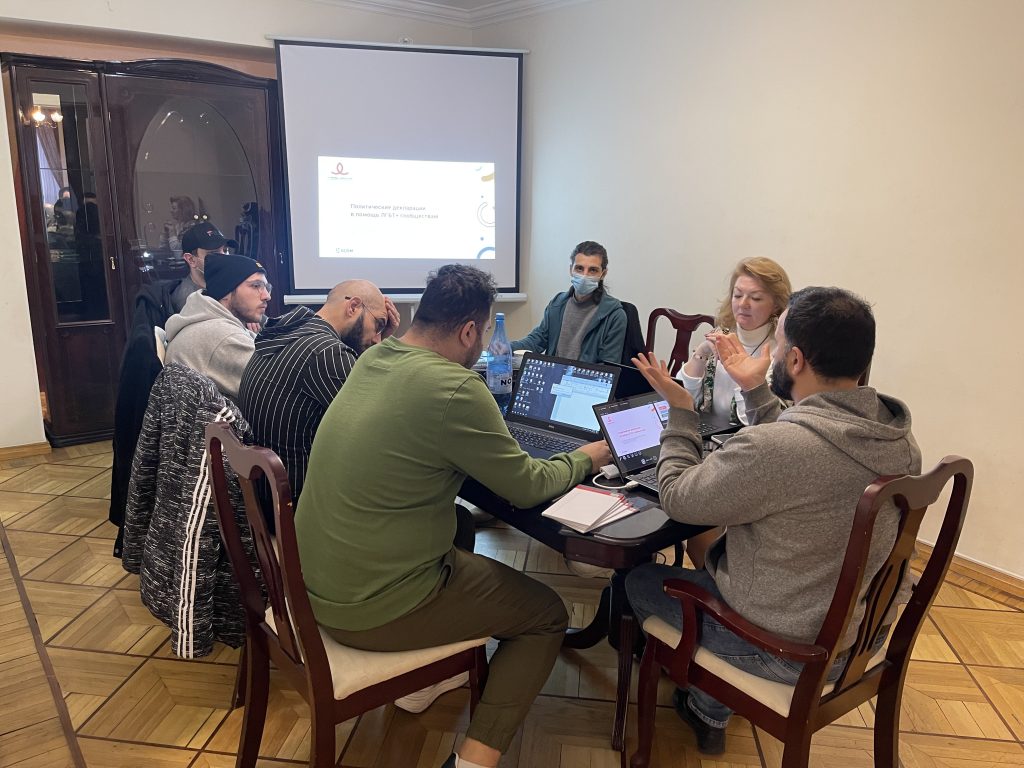 The regional consultation was held in an atmosphere of active discussions, questions and answers at the hope to meet at the 5th consultation next year.