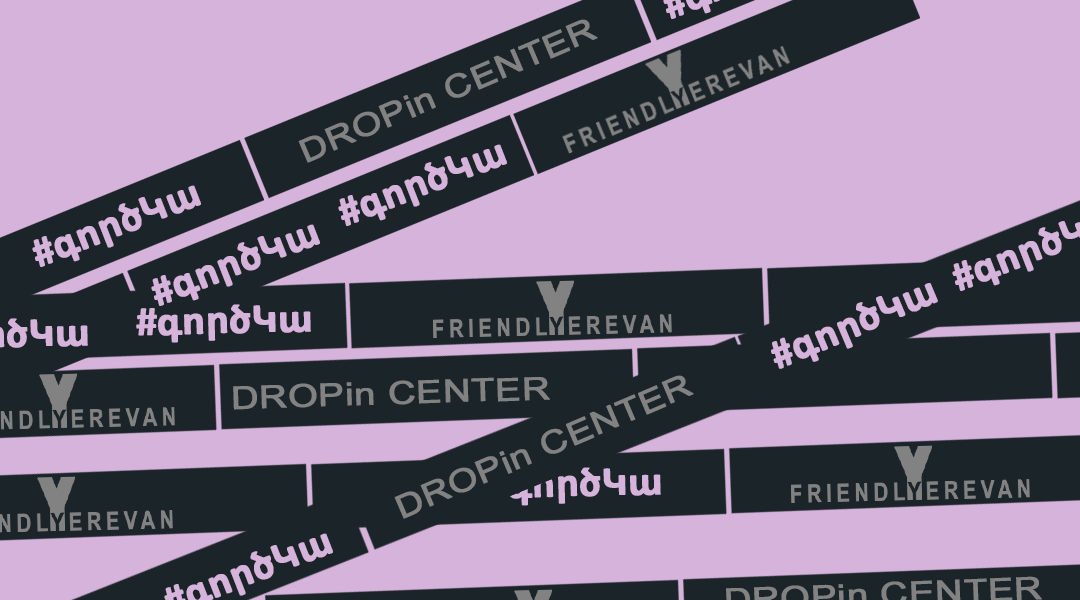 Open call for Drop-in Center Coordinator
New Generation Humanitarian NGO announces an open call for Drop-in Center Coordinator.
Position- Drop-in Center Coordinator
Duration- 1 month trial with the possibility of extension for 20 months
Location – Republic of Armenia, Yerevan city
Salary – Contractual
Job description 
Main responsibilities
Coordinate works in the Drop-in Center,

Accountability to supervisors,

Participate in staff meetings, gatherings, provide information and report on the progress of provided services,

Organize seminars, meetings, discussions, movie screenings and other events,

Establish good relationships with the beneficiaries of the center,

Control the maintenance of order,

Perform other relevant duties as required.
Required skills and qualifications
Higher education is desirable,

Computer skills,

Knowledge of Armenian, knowledge of Russian and English is highly desirable,

Teamworking skills,

Good communication skills,

Creativity,

Willingness to work according to the requirements of the employer.
 Application procedure
To apply for this position, please fill in the APPLICATION FORM till December 15, 2021 by selecting Drop-in Center Coordinator in the Position field.
ATTENTION․ According to the 84-Ն order of the Ministry of Health of the Republic of Armenia on December 1, 2021, starting from December 2, 2021, the employee/service provider is obliged to submit a COVID-19 vaccination certificate to the employer/customer, or a COVID-19 test results in every 7 days. In case of temporary contraindication to the vaccine, a COVID-19 test result, in case of absolute contraindication, an appropriate medical document, and in case of pregnancy, a medical document on pregnancy is submitted. People infected with COVID-19 before (within 90 days of the first positive PCR test) submit a certificate confirming the first positive result of a COVID-19 PCR test.