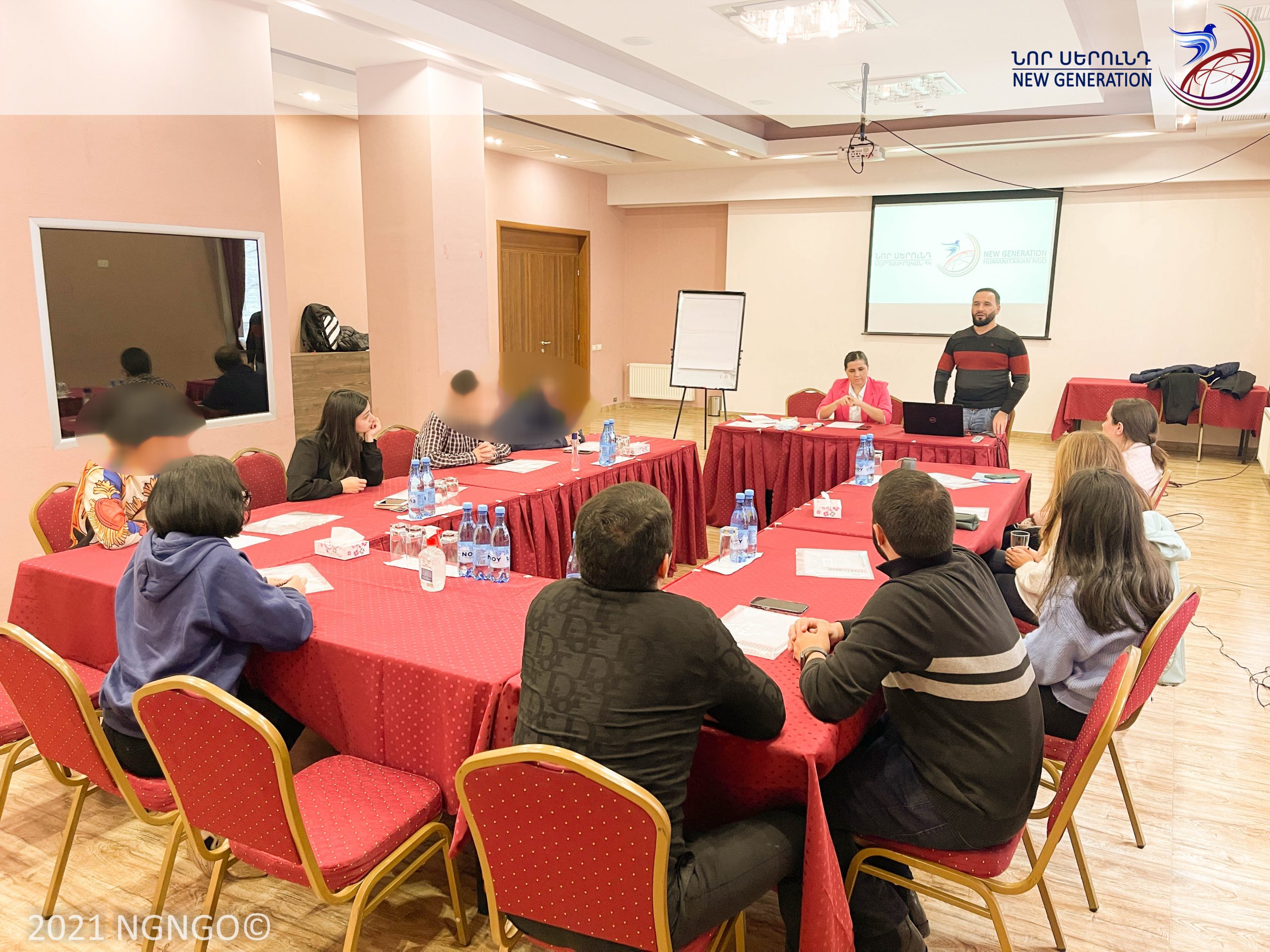 CAPACITY BUILDING TRAINIG FOR ARMENIAN LAW STUDENTS WAS HELD
On November 11-12, 2021, a two-day training on capacity building of Armenian law students was organized in Tsaghkadzor by New Generation Humanitarian NGO (NGNGO) within the framework of Sensitization and Empowerment for Equality project through a Department of State Public Affairs Section grant.
The training was aimed to develop the capacities of law students in Armenia on the topics of human rights, stigma and discrimination, torture.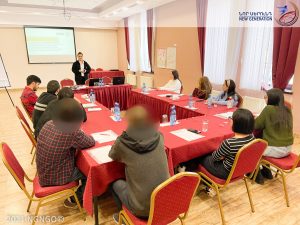 At the beginning of the training NGNGO president Sergey Gabrielyan made an opening speech, welcoming the participants, thanking them for their interest and participation, highlighting the importance of lawyers in protection of human rights of the vulnerable groups in the society. Sergey Gabrielyan expressed hope that this training would be the beginning of a successful cooperation between NGNGO and participating law stidents.
Before passing to the main topics of the training, the participants were introduced to the training agenda, developed rules to follow throughout the whole course, as well as discussed the participants' expectations and concerns.
The main part of the training was launched by NGNGO lawyer and trainer Shushan Khnkoyan who presented the concept of human rights. The participants got acquainted with the concept of the human rights, domestic and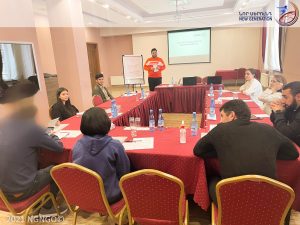 international mechanisms of human rights protection, specificities of work with vulnerable groups of the society, especially with LGBTI people. As a result of concrete examples and case discussions, the participants strengthened the knowledge they gained in practice and understood how to fight against stigma and discrimination.
The second day of the training was dedicated to the topics of SOGI-based stigma and discrimination, torture. Participants were introduced to the main concept and important terms, state responsibilities for prohibition of discrimination, types of discrimination, discriminatory terms and their non-discriminatory equivalents, domestic and international legislation.  
The training was held in an atmosphere of active discussions, questions and answers, including theoretical, practical exercises, workshops, teamwork.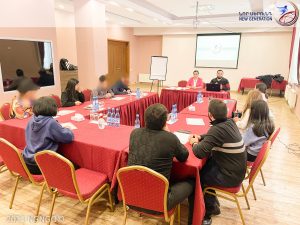 The training provided the trained participants with the knowledge and skills on the specificities of the work with the vulnerable groups of the society, especially with LGBTI people.
The training was the beginning of cooperation with the participating law students to unite their efforts for the protection of the human rights of LGBTI people in Armenia. After the training network of young lawyers ready to work with vulnerable groups of the society will be established, their contacts with the latter's consent will also be shared with local and international human rights NGOs for possible cooperation.
At the end of the training, the participants were awarded with certificates of participation.