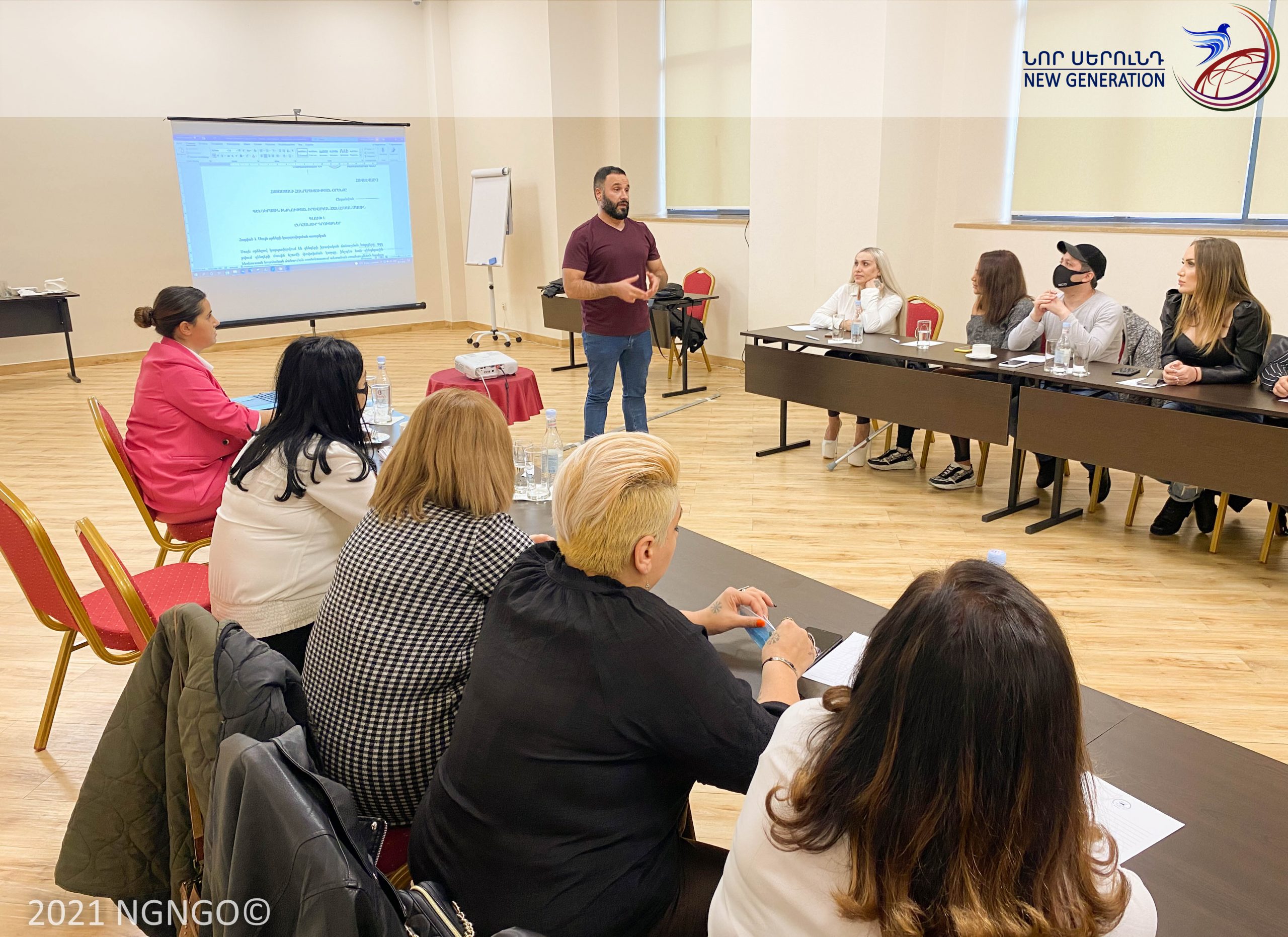 Regular Meeting of the Working Group
On November 5, 2021, regular meeting of the working group for the review of the draft law on Legal Recognition of Gender Identity and related documents was held. The meeting was attended by NGOs working directly with the trans* community: New Generation, National Trans Coalition, Fearrless, For Strong Future, Equality for All, For Freedom, Parents for Equality and representatives of the trans* community.
New Generation Humanitarian NGO president Sergey Gabrielyan presented the purpose of forming the working group and the expected results as well as stated that all the organizations and stakeholders had been informed about the project, formation of a working group and had been invited to join the meetings.
During the meeting NGNGO lawer Shushan Khnkoyan presented the draft law on Legal Recognition of Gender Identity, then she referred to the rationale for the adoption of the law. The agenda of the discussion also included the decision 276-Ն adopted by the Government of the Republic of Armenia on March 27, 2008 and the justifications for making changes/additions to it. 
The participants actively discussed the presented documents. All voiced opinions were summarized by the organizers and will be taken into account in further revision of the document.