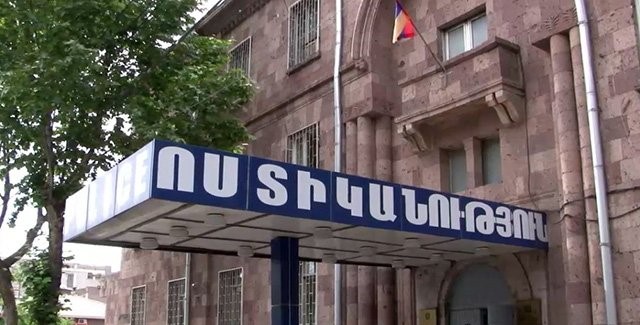 SHAHUMYAN POLICE DEPARTMENT REFUSED TO ACCEPT THE REPORT OF A CRIME
On August 9, 2021, beneficiary H.M. (name is changed) applied to New Generation Humanitarian NGO. The beneficiary informed that a stranger had opened a fake account on the Odnoklassniki.ru social network and uploaded H.M.'s photos from the latter's Facebook account into the fake account of the Odnoklassniki.ru. 
On the mentioned account, the fake user posts announcements about provision sexual services, as well as the posted photos of the beneficiary were accompanied with defamatory comments and descriptions. The fake user also disseminated the page among H.M.'s relatives and friends with an aim to spread/reveal the information about H.M.'s being a homosexual.  The beneficiary applied to the Service Center of the Odnoklassniki.ru social network with a request to delete the account, however the account has not been removed from the network so far. 
Thus, H.M. on July 29, 2021, had to go to the Shahumyan Police Department of the Republic of Armenia to report about the crime. H.M. informed at the reception of the department what he wanted to report about but the police officer on duty refused to accept the report stating that they do not deal with such reports. 
The lawyer of New Generation Humanitarian NGO provided the beneficiary with legal consultation and submitted the report of the crime to the Police.  
"This case again comes to prove the fact that the law enforcement bodies do not give due response to crime reports of certain people based on their alleged sexual orientation and gender identity. NGNGO will watchfully follow up the fair resolution of the case," NGNGO President Sergey Gabrielyan mentions. 
 Clarification 
Criminal Procedure Code of the Republic of Armenia 
The reasons for initiating a criminal case are the crime reports of individuals and legal 

entities

addressed to the investigative body, the investigator, the prosecutor… 
The crime reports of physical bodies can be made in written or oral form,  

In every case of receiving information about a crime, one of the following decisions shall

be made: 
–  about launching a criminal case,  
– about refusing to launch a criminal case,  
– about handing over the report according to subordination.