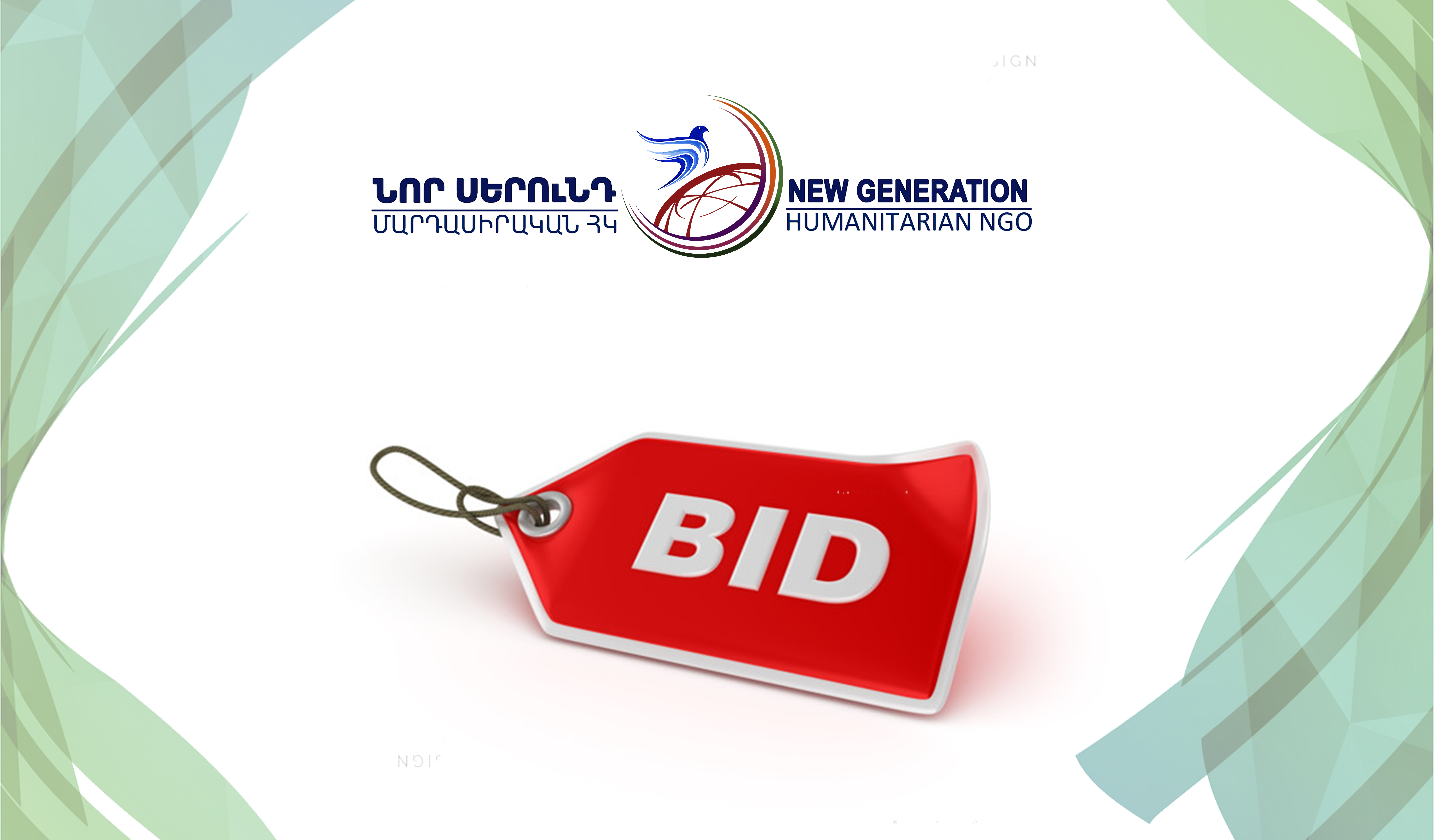 NEW GENERATION HUMANITARIAN NGO ANNOUNCES BIDDING FOR CONFERENCE HALL PROVISION
New Generation Humanitarian NGO announces bidding for provision of a conference hall  and related services for conducting a meeting on May 17, 2021 within the framework of Capacity building and Empowerment for Protection of Human Rights of LGBTI Peple in Armenia.
The meeting will take place on May 17, 2021.
Please fill in the APPLICATION FORM until April 15, 2021, attaching the filled in, signed and stamped bidding form.

Download the bidding form
ATTENTION: All precaution measures against COVID-19 established by the Ministry of Health of RA and WHO shall be preserved in the provided  conference hall.