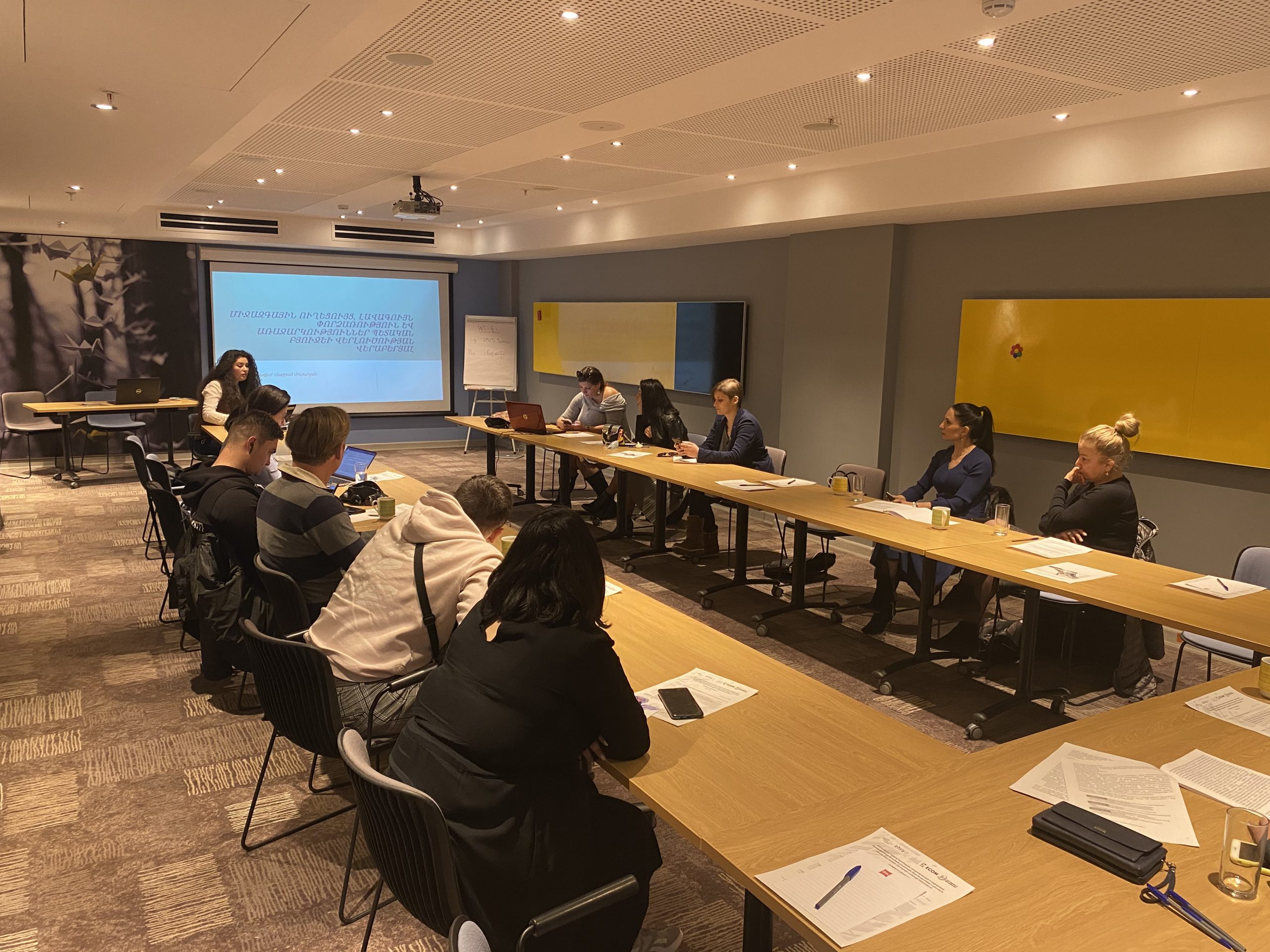 MEETING-DISCUSSION ON BUDGET ADVOCACY
"Presentation of national budget analysis of health and social services provided to MSM and trans* people and international guideline on state budget analysis" meeting-discussion was held on 12 February 2021 organized by New Generation Humanitarian NGO within the grant issued by Eurasian Harm Reduction Association (EHRA) as a part of the Eurasian Regional Consortium, funded by the Robert Carr Fund for civil society networks (RCF).
Representatives of NGOs working with MSM and trans* issues, RA Ministry of Health, Country Coordinating Mechanism (CCM) as well as MSM and trans* communities participated in the meeting.
At the beginning of the meeting, the project coordinator Hmayak Avetisyan made an opening speech, thanking the guests for accepting the invitation and being present at the meeting. He presented the work done in the field of budget advocacy as well as introduced the guests to the agenda of the meeting.
Expert-researcher Mariam Muradyan presented the report "International Experience of Budget Advocacy for Health and Social Services Provided to MSM and trans* people", speaking about the history of budget advocacy in other countries of Eastern Europe and Central Asian, the success of transition cases of HIV prevention programs, methods.
The other expert Anahit Harutyunyan presented the analysis "Financial Gaps of the National Budget of Armenia in respect to Health and Social Services Provided to MSM and trans* people", presenting the purpose of the research, problems, methods, documents considered during the analysis, financial gaps, as well as recommendations and conclusion.
The participants of the meeting had an active discussion on the analysis, made suggestions and observations, which will be taken into account in the future when developing an advocacy roadmap addressing the financial gaps by expert Anahit Harutyunyan.