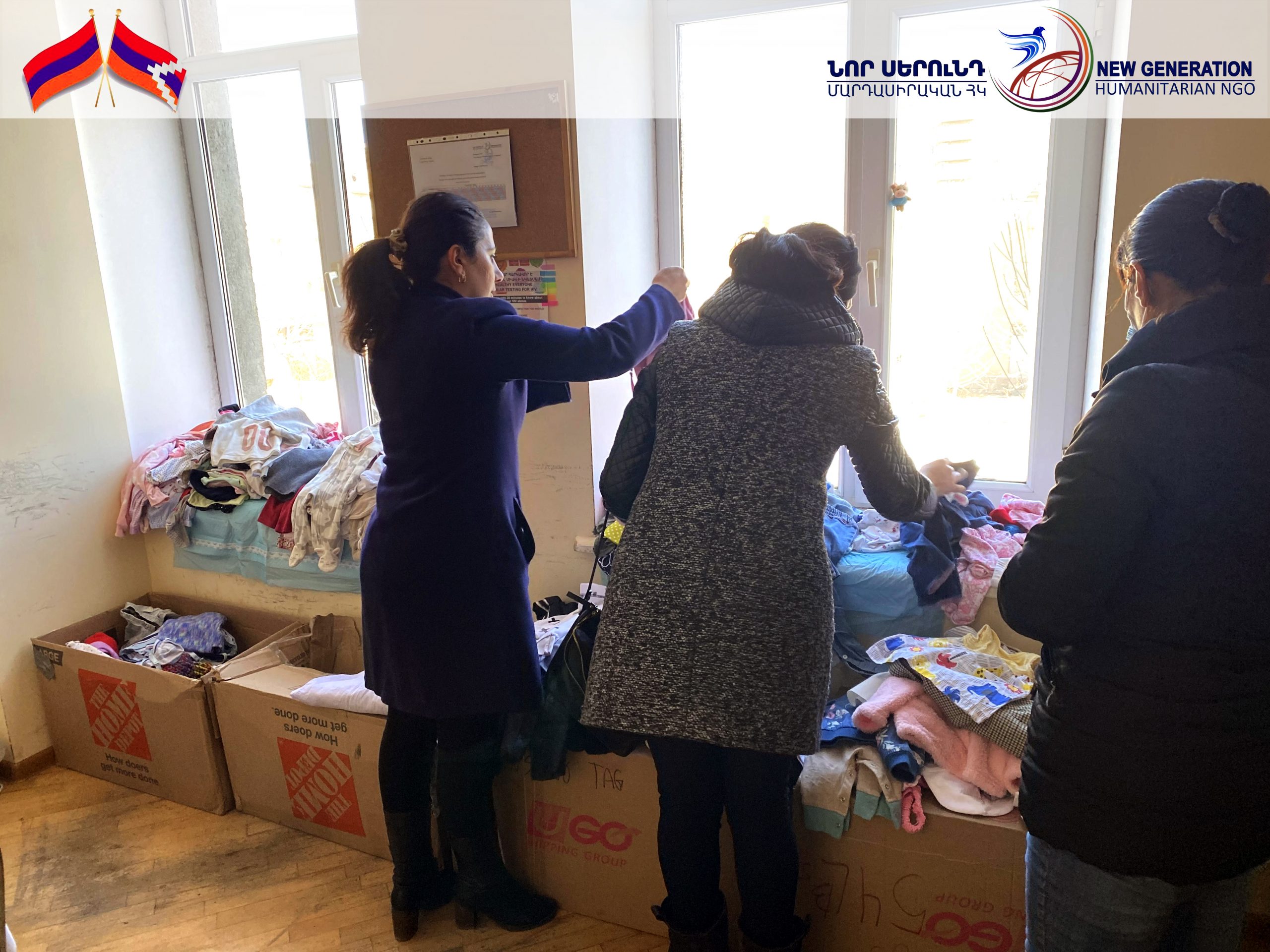 COMMENCEMENT OF "FOR ARMENIAN SOLDIER AND ARTSAKH" PROGRAM         
"New Generation" Humanitarian NGO has always stood by socially insecure people, vulnerable groups, trying to provide not only support in the form of food but also legal and psychological counseling.  
   The war occurrences that began on September 27, 2020, and their aftermath, had an impact on the NGO and its future activities. The events were painful, full of psychological, social, and other problems and complications, which were responded to by the NGO's further steps.
    On January 16, 2021, the Humanitarian NGO launched its "For the Armenian Soldier and Artsakh" support program, which addressed to the families of those unleashed by Azerbaijan on September 27, 2020, who took part in hostilities during the war, were killed or wounded, as well as to their compatriots deported from Artsakh and returned. Of course, this time "New Generation "Humanitarian NGO was one of the first organizations to lend a helping hand.
Taking into account the level of access to the place of help, the NGO decided to carry out the distribution not only in its office in Yerevan but also in Vanadzor and Gyumri. The assistance will be provided in the form of clothes to all age groups. 
   Of course, other state structures, charitable companies tend to support also, but in this difficult period, we must all be by the side of our compatriots. In addition to the NGO's ongoing humanitarian work, this program demonstrates its gratitude to the death of freedom fighters, as well as its responsibility and willingness to help victims.