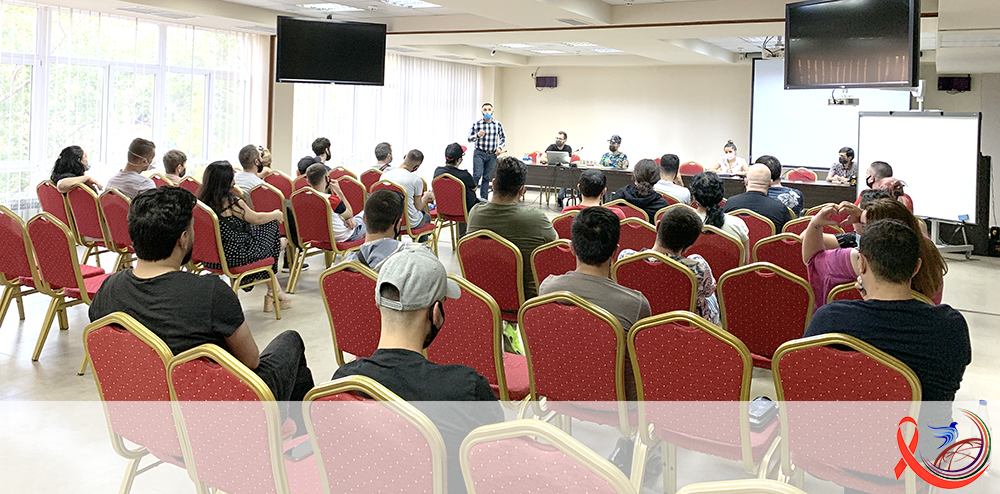 WORKING MEETING WITH PARTICIPATION OF HIV PREVENTION PROJECTS STAFF MEMBERS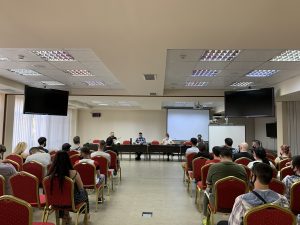 On September 11, 2020, a meeting-discussion of the staff of HIV prevention projects implemented by New Generation Humanitarian NGO was held in the big hall of the National Center for Infectious Diseases CJSC․
The meeting was attended by the president of the organization Sergey Gabrielyan, the coordinator of HIV Prevention Projects Artyom Movsesyan, projects assistants, lawyer, monitoring and evaluation specialist and other staff members.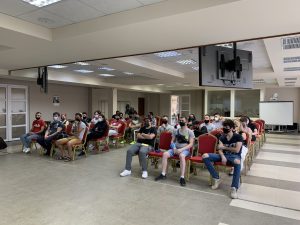 The project administration staff discussed with outreach workers the progress and results of the projects, the achievements, the shortcomings, the obstacles.
The list of training topics among the outreach workers and other organizational issues were clarified.
The working meeting was held in an atmosphere of active questions and answers and discussions, all the participants appreciated the importance of meetings of such format.
HIV Prevention projects are implemented with support of RA Ministry of Health, from the funds of the Global Fund to fight AIDS, tuberculosis and malaria, through National Center for AIDS Prevention of RA MOH, and with funding of Elton John AIDS Foundation.