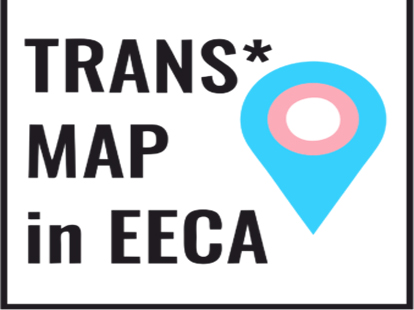 "Trans*Map in EECA" – ECOM announces the start of a three-year project
We are pleased and proud to present another project led by ECOM in cooperation with national partners in Eastern Europe and Central Asia, and with the support of the Elton John AIDS Foundation. New Generation Humanitarian NGO is a project partner in Armenia.
The project is designed and developed taking into account evidence-based challenges, including the widespread invisibility and neglect of trans* people in the HIV response in the EECA region, the limited trans*-specific prevention projects, the lack of strategic information, the low level of awareness about HIV among trans* communities, widespread transphobia and discrimination, and the use of a pathologizing approach at the state level.
As the project impact, we envisage that trans* people will empower themselves and benefit from comprehensive, trans*-competent services, when HIV response measures meet the needs of trans* people with the support of sensitized decision-makers and trained experts.
In order to overcome challenges and achieve an impact, ECOM and national partners have developed the following goals and objectives:
Project goal: Expanding and strengthening HIV services for trans* people in EECA through community mobilization and creating an enabling environment.
Objective 1: Trans* community mobilization and empowerment
Includes national advocacy and leadership schools, informational campaigns, sensitization of health experts and decision-makers.
Objective 2: Accumulation of strategic information among trans* people
The strategy involves conducting unique research with trans* people: estimating trans* population sizes in two cities of the region, assessing HIV prevalence, assessing the needs of trans* masculine and non-binary people.
Objective 3: Trans* participation in national HIV programming and decision-making
Including training and support for representatives of trans* communities in HIV coordinating bodies, development of a unique model package of comprehensive, trans*-competent services, advocacy for the inclusion of trans* people in national HIV strategies.
As a result, participants and partners of the project will develop a number of new policy documents, develop population size estimations, formulate national packages of comprehensive HIV services for trans* people, and ensure that trans* people are recognized as a key population in national responses. In a broader context, we will ensure a new level of visibility and awareness, influence the mobilization and self-empowerment of trans* communities, and lay the foundations for the institutionalization of competent and trans*-specific services.
The geography of the project covers five countries, although the results of the project will have an impact on the entire region: Armenia, Georgia, Kyrgyzstan, Russia, and Ukraine.
The source of the material can be found by the following link.