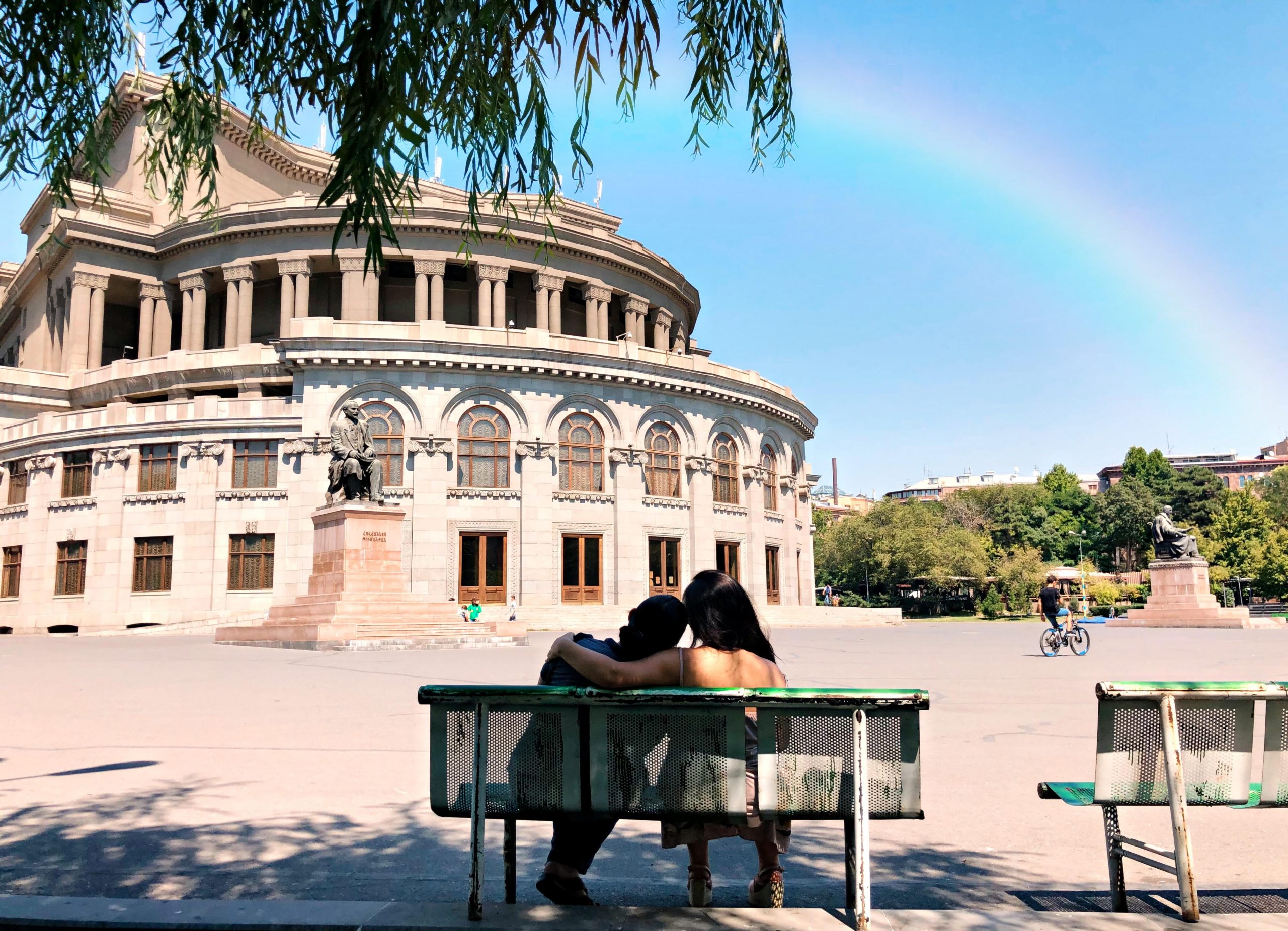 MY CHILD IS TRANSGENDER
Mrs. Sarah (the name is changed by her wish) is a 57-year-old woman. She lives in one of the suburbs of the city with her only child, 26-year-old Ella. She is a cook by profession but currently is unemployed due to age discrimination.
We are in their rented house which although is not situated in a multistory block however the conditions remind of a dormitory – the bathroom is shared with the other residents in their yard, and there is no water supply system in the house.
They are sitting in front of me – Ella – shy and a little strained about the upcoming interview, and her mother is looking at me with her eyes full of delight. At last we have met after several months of distant communication. Mrs. Sarah keeps sending Ella here and there to bring the best treats for their guest and then makes her special ice-cream with fruits. We are talking in a very warm and friendly atmosphere and enjoying the tastiness made by Mrs. Sarah. She sends Ella for water from the spring outside.
"Dear Anya, I am a mother." Our conversation starts, "Just go into an animal's den and try to touch its child. What will the animal do to you? The same way this kid is my child… And I am such a parent, I'm that animal. What!… How!… Why!… I am a mother. I have accepted my child the way she is and I live with her. I have received so many blows, and today I have bent down. The soldiers, God bless them, fight in the battlefield, and I fight in the society, do you understand me? So I protect my own positions here. It's been so difficult for me. They've spoken so many things about us, they've even thrown stones at our roof, I've heard the worst words about us…"
Ella is a transgender woman.
According to statistics Armenia has been among the top three homophobic European countries for already many years, from time to time giving up its place to Turkey and Azerbaijan. And the more homophobic is the society, the more difficult it is for LGBTI people to get love and care even from their own families.
This is the reason that people belonging to gender and sexual diversity often hide their sexual orientation and gender identity from their family and society. In many cases when parents learn about their child's identity, they renounce him and leave without home. Particularly now in the chaotic situation caused by COVID-19, LGBTI people have become even more vulnerable in this context. But even in exceptional cases when the parents finally find the strength to accept and love their child, they often cannot do it openly in front of the society and relatives.
But Ella's and Mrs. Sarah's story is different.
It was in 2014 when Ella completed her compulsory military service and finally told her mother that she felt herself a woman. They had quarrelled. And Ella left a note so that her mother could see and read the truth, then she went out of the house. But her mother had felt it a long time before. Still in childhood, Ella used to play with dolls and wear women's dresses. "Even in the old photos you can feel her femininity from her stance," states Mrs. Sarah.
When Ella lived with the rest of her family, they, of course, had questions for example about her long hair but Ella herself told them about her identity.
"Nobody accepted her in the family but I opposed all of them. I was telling them "don't make me renounce my child". Now I may have become a speck in everybody's eyes for what I did but I have chosen my child", says Mrs. Sarah and points out the conditions of their house where there is no water supply and sewage, and then she adds, "but it's okay."
Ella tells that only she was thrown out of the house but her mother also left the house to be by her child's side. "It's just that Grandma decided that way, that it is her house and I must leave it. But she's been a good Grandma, it's just the lack of information that makes people think that we BECOME like that. So that's why they won't accept it." And Mrs. Sarah tells that now despite that they have been living far from home for already six years, however, whenever she visits her mother, the latter sends some of her cooked dinner for Ella as well. "Today the most important support is my mom, if she's by my side nothing else bothers me", says Ella.
In general, the recent six years have been difficult for Ella and Mrs. Sarah living in the above-described conditions, left without a job and frequently harassed by the society. They are waiting for the day when they will have a chance for Ella to undergo gender-affirming surgeries. But before it could happen, Ella cannot find the simplest job due to the discrimination based on her gender identity․ She walked from Raykom to the Center of the city and to the Third District (names of districts in Yerevan), entered different cafes, left her CV, applied to gas stations and even to Sanitek (waste management company in Armenia) for just any job. Nobody has ever called back.
And to my question what she would change in the created situation if she had a chance, Mrs. Sarah answers, "I would change people's way of thinking, I'd change the discrimination, so that they at least do not ignore it. Nowadays there are parents who throw their children out, leave them alone in the streets. I pity those children. I can never imagine a mother whose child is in this situation and she rejects her child. I won't do it as  long as I live and whoever doesn't like it, just let them stay away from me. I'm speaking about all children like her. I would like that there is a project within which mothers in such a situation could gather around a table and just look at one another's faces to understand who thinks what and who wants what from whom… Wouldn't it be better if the mother was by her child's side, and tried to understand her child… I also got angry, became frustrated, didn't understand it but in the end when I put my head on the pillow every night, I thought how long I should nag at this child. Is she going to change?  Of course not. She won't change. I gave birth to this child. She was born like that. Dear Anya, I was like a soldier in a battlefield; I should constantly beware that bullets did not hit us. But I can reject her only when dying. Only when I am no longer here. But in the meantime I will by her side."
Anya Hayrapetyan
The compilation and publication of this material has become possible within the framework of the project on Capacity Building and Empowerment for Protection of LGBTI Human Rights in Armenia implemented by New Generation Humanitarian NGO with the financial support of the Norwegian Helsinki Committee. The contents of this article are the sole responsibility of the author, and do not necessarily reflect the views of New Generation Humanitarian NGO or the Norwegian Helsinki Committee.