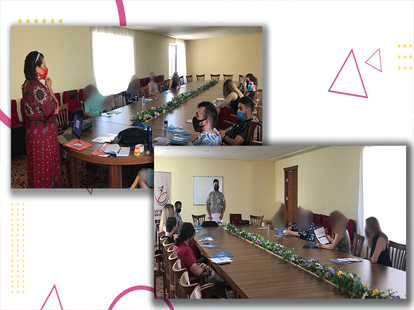 THE FIRST OFFSITE MEETING OF THE WORKING GROUP WITH PARTICIPATION OF TARGET COMMUNITY REPRESENTATIVES WAS HELD
On August 18-19, 2020, the first offsite meeting of the working group with participation of target community representatives in Gyumri, which was organized within the framework of the Promoting Active Participation of KPs for Leadership and Development project implemented by New Generation Humanitarian NGO.
Representative-activists from MSM and trans*, people who inject drugs (PWID) and women living with HIV communities involved in the project aimed at implementing budget advocacy actions for KPs participated in the working meeting.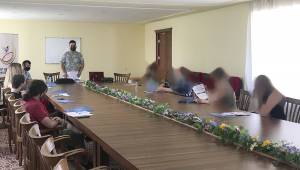 The working meeting was started by the project coordinator Hmayak Avetisyan, who presented the goals and the tasks of the working meeting, the agenda and the activities of the two days.
With the help of "Personal shield" activity, the participants got acquainted with each other, introducing their names, slogans of life, strengths which can be used in the field of budget advocacy as well as the motivation and goals of being involved in the working group.
On the first day of the working meeting, Anahit Harutyunyan, President of Positive People Armenian Network NGO, the expert of the meeting, identified the separate needs and priorities of the three target groups through active discussions, questions and answers, as well as presented the results of the developed tool completed by the participants during the trainings.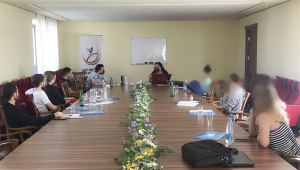 On the second day of the working meeting, the participants worked out the further steps of the working group with the help of the expert which are based on the results of the previous day's discussions and the developed tool.
Based on the results of the working meeting, additions և amendments will be made to the strategic document presenting concrete steps for budget advocacy, which will be finalized by the expert.
The participants of the meeting emphasized the fact that this is the first time in the history of activism in Armenia that representative-activists of different target groups gather in one place to find common ground, talk about problems, work out steps to solve them, which they considered a small victory.
The project is implemented by New Generation Humanitarian NGO and is financed by the Eurasian Coalition on Health, Rights, Gender and Sexual Diversity within the framework of the Eurasian Regional Consortium from the funds of the Robert Carr Fund.