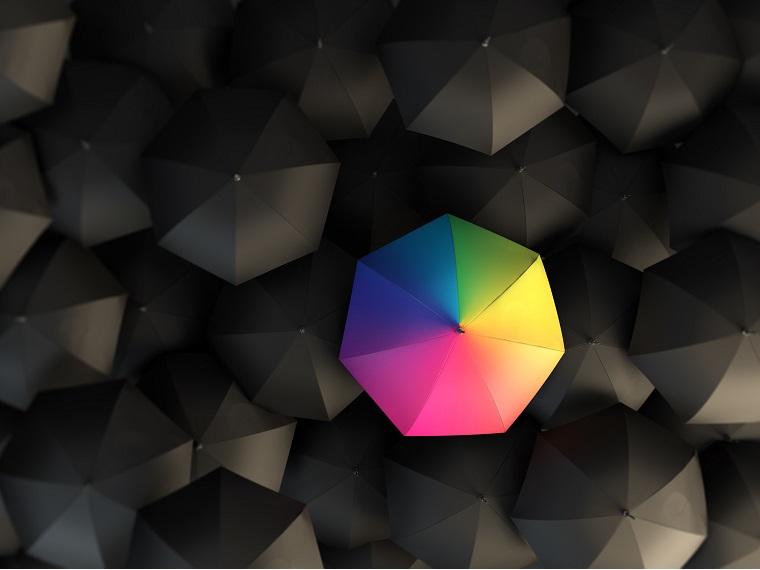 NGOs Help Socially Vulnerable LGBTI People
26-year-old Alla, a transgender woman lives with her mother in a rented apartment in Yerevan. Alla has always been facing difficulties to find a job because of the discrimination based on her  gender identity. The mother also faces discrimination in the labor market because of her age. The family has not received any financial assistance from the Government of the Republic of Armenia as they are not a beneficiary of any of the government's support programs to eliminate the economic consequences of COVID-19. "We have survived due to the support of non-governmental organizations, everyone has helped as much as they could," Alla says. The transgender woman used to work in a factory and in the service sector but she has been jobless  for a long time and she has no hope to find a job, as the number of jobs in the service sector has decreased because of the pandemic.
20-year-old Suren is facing the same problem as Alla. He is a food technologist who has worked in the service sector. Before the pandemic he was working in a well-known restaurant in Yerevan for seven months. He says his work was not registered due to the company's inactivity. "I submitted my papers but they did not register me. When I had a job, I was able to pay for the apartment rent, the utility bills, and other necessities.", says Suren.  The young man lives with his friends in Yerevan. Friends currently have no job. Paying the rent for the apartment has become a serious problem for them, but Suren does not want to return home, he has problems with his family because of his sexual orientation. "I'd rather sleep on the street than go home," he says.
Suren worked until March 16, 2020, afterwards he survived due to his savings and financial support from friends and NGOs. "I tried to get a job in a store, but it was impossible, because there were many job cuts in the shops during this period. I can't survive like this any longer."
LGBTI people apply to non-governmental organizations to survive. "New Generation" Humanitarian NGO provides citizens with both financial aid and food. Based on the data of socially vulnerable families provided by the Government of the Republic of Armenia, the organization has provided assistance to 10 families of Gyulagarak community of Lori region and 14 families of Yerevan community. 32 more families who applied to the organization were provided with food packages, and about 50 people received financial support from the NGO.
Sergey Gabrielyan, the president of the organization emphasizes that "New Generagion" is a humanitarian organization, and the implementation of humanitarian work in Armenia is the cornerstone of their actions. "Since 2002, our organization has implemented charity programs in Armenia, which have been aimed at supporting the most at risk and socially vulnerable families," says Gabrielyan.
During the COVID-19 pandemic "New Generation" Humanitarian NGO has decided to apply to partner organizations and their employees, service providers asking to make donations that will be directed to risk groups and socially vulnerable families. "The offer was accepted by both international organizations and individuals. A bank account was immediately opened and transfers were made," says Arman Sahakyan, the organization's financier.
The organization also provides financial and material assistance to MSM/LGBTI, FCSW, IDU* persons. "The announcements were spread on all possible social networks. At the moment, it is open, people are still applying and we are trying to support them slowly but continuously," says the president of the organization.
40-year-old Arshak is one of the citizens who applied to the "New Generation" Humanitarian NGO. He could not hold back the tears during our conversation. Arshak has serious health and financial problems, about which he speaks emotionally. "I very much doubt that I will be able to return to work. I have ulcerative colitis…"
He is a costume designer, who used to sew costumes for dancers of Yerevan nightclubs. Months ago, he quitted his job because of health problems. Arshak has not received anything from the Government support programs. "I have never been a registered employee before. Who should have registered me? I have always worked from home and have taken the clothes to the clubs." The gay man lives in Yerevan with a friend who had to quit his job because of the pandemic. Currently they are facing serious financial problems. "New Generation" Humanitarian NGO gave me 60,000 drams (about 125$), 15,000 of which I paid for medicines. I don't know how I am going to pay for my apartment rent," says Arshak.
The experience of our interlocutors proves once again that LGBTI people are more vulnerable amid COVID-19 pandemic, which we wrote about in our previous article. The vulnerability of community members is also exacerbated by the fact that many of them were forced to leave their families and rent apartments.
None of the Government assistance programs to eliminate the economic consequences of COVID-19 is intended for socially vulnerable LGBTI people. Of course, it is not ruled out that there are representatives of the LGBTI community among the recipients of assistance, but many of them have worked in the service sector where employees are often not registered, so there is no data on these people in the tax field. Consequently, they were not included in the government assistance programs.
Instead, socially vulnerable LGBTI people received support from New Generation Humanitarian NGO due to the financial contribution from the Swedish Embassy in Armenia, the representative of the Argentine Embassy in Armenia, the Eurasian Coalition on Health, Rights, Gender and Sexual Diversity (ECOM), NGNGO staff, their relatives and American-Armenian friends. 
PS – The names of LGBTI people presented in the article have been changed.
* MSM – Men who have sex with men
LGBTI – gay, lesbian, bisexual, transgender and intersex
FCSW – female commercial sex workers
IDU (injecting drug user) 
Arman Gharibyan
Freelance journalist
The compilation and publication of this material has become possible within the framework of the project on Capacity Building and Empowerment for Protection of LGBTI Human Rights in Armenia implemented by New Generation Humanitarian NGO with the financial support of the Norwegian Helsinki Committee. The contents of this article are the sole responsibility of the author, and do not necessarily reflect the views of New Generation Humanitarian NGO or the Norwegian Helsinki Committee.