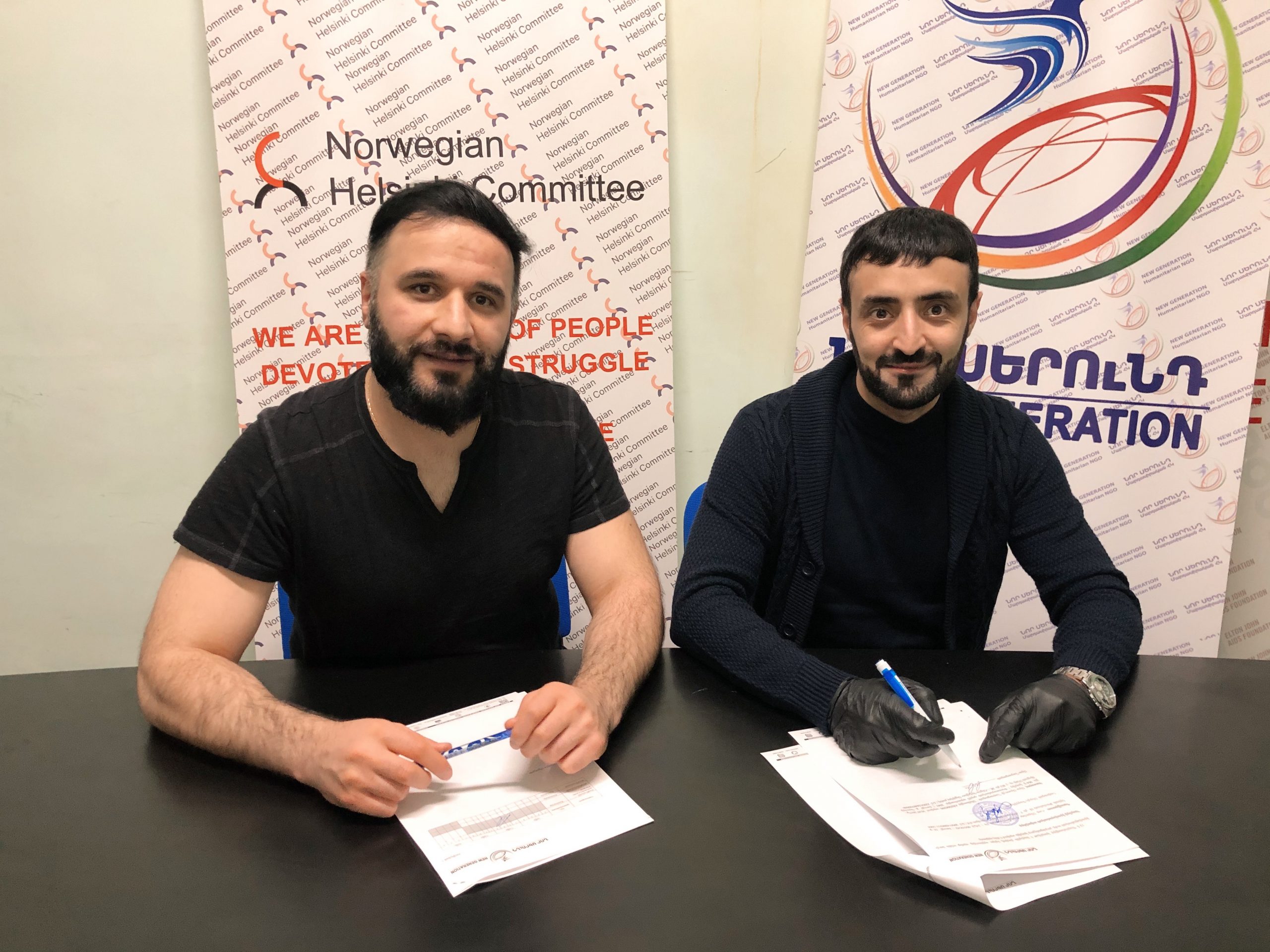 SUB-GRANT TO DEFENSE-LAWYER ARA GHARAGYOZYAN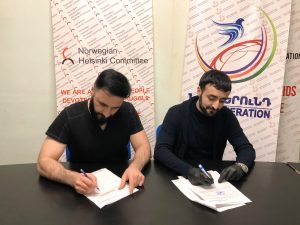 On May 12, 2020 New Generation Humanitarian NGO provided the third sub-grant aimed at capacity building of NGOs and initiative groups engaged in promotion and protection of LGBTI rights and issues, in the fight against discrimination in Armenia within the framework of the project of Capacity Building and Empowerment for Protection of Human Rights of LGBTI people in Armenia.
The sub-grant has been provided to Ara Gharagyozyan: defense-lawyer and big advocate for implementation and restoration of LGBTI human rights, prevalence of justice and non-discrimination for initiation of a strategic litigation aimed at the protection and realization of the rights of a trans person
who has been subjected to violence based on her gender identity by a customer who had used the trans persons' sex services.
A criminal case has been charged against the perpetrator of the violence but it's been over 3 years the court has not taken any measures for the protection of the trans persons' rights. The hatred and discrimination against the victim solely based on the person's gender identity is vividly manifested by the judges and the persecuting attorney who do everything to get very mild punishment for the defendant.
The case is of great strategic importance as it will contribute to restoration of the person's right violated because of her gender identity and will promote achieving systematic legislative improvements in the field of punishment of SOGI-based hate crimes.
We congratulate Ara Gharagyozyan with confidence for successful implementation of his project goals and productive cooperation for protection of human rights of LGBTI people and elimination of discrimination in Armenia.

The sub-grant is provided by New Generation Humanitarian NGO with the financial support of the Norwegian Helsinki Committee.