THE MILITARY MEDICAL DEPARTMENT OF THE RA MINISTRY OF DEFENSE INFORMS THAT THE PERSON WILL UNDERGO MEDICAL RE-EXAMINATION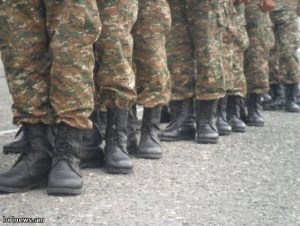 On March 31, 2020, RA citizen I.H. applied to New Generation Humanitarian NGO. The latter was drafted into the Defense Army of the Republic of Armenia on January 13, 2020. I.H. is a homosexual. He did not provide information on his sexual orientation during the entire medical examination of the conscription, fearing that the members of the commission would spread the information.
However, despite attempts to hide this fact, the fellow servicemen learned about the sexual orientation of I.H. and began to put pressure on him.
During this period, I.H. was transferred to the Central Clinical Military Hospital due to health problems, where he decided to speak about his sexual orientation and the resulting pressure on him because of that fact. However, there were fellow villagers among the local employees, and I.H. again avoided to speak about that question.
As a result, I.H. applied to New Generation Humanitarian NGO for legal assistance.
New Generation Humanitarian NGO wrote a letter to the RA Ministry of Defense on April 1, 2020, in the request to:
– Recognize I.H. as unfit for compulsory military service by performing medical re-examination if necessary.
– Keep the privacy and personal information of the citizen private within the framework of the case.
The military medical department of the RA Ministry of Defense has verbally informed that the person will undergo a medical re-examination, and before that he will stay in one of the military hospitals in order not to be subjected to possible pressure in the military unit. The Ministry of Defense presented a written response to the letter, which the Organization has not yet received.
The New Generation Humanitarian NGO will provide additional coverage on the progress of this case.
Clarification
Article 8 of the RA Government Decision N 404-N of April 12, 2018
Includes personality and behavioral, including unique and mixed disorders, habits and addictions, sexual identification, sexual preference, sexual development and sexual orientation psychological and behavioral disorders, expressed and non-compensatory types, disorders of a person with frequent decompensating, such as recurrent situational and personal reactions, frequency of which is three times or more in a year.
In this case, the person is not eligible for compulsory military service.
Legal support was made possible by the support of the Swedish Embassy․