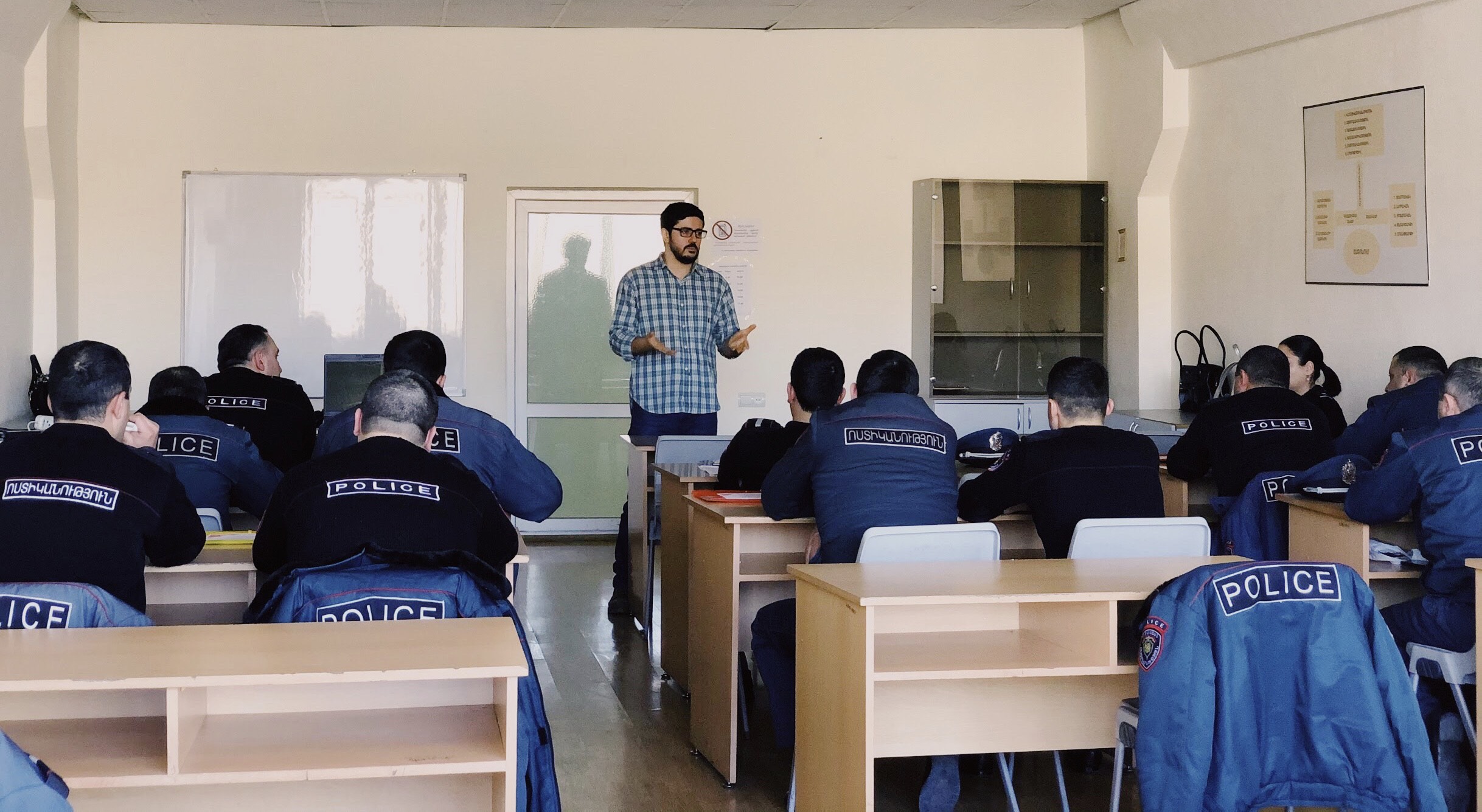 ANOTHER TRAINING AT POLICE EDUCATIONAL CENTER OF ARMENIA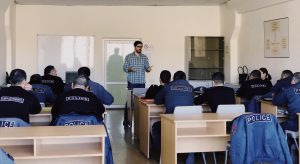 Օn February 26-27, 2020, New Generation Humanitarian NGO (NGNGO) in cooperation with the Police Educational Center of the RA conducted one more training session for the junior police officers of the training center of Police Educational Center. This time the experts of the training were defense-lawyer Armine Hakobyan, Arman Gharibyan – co-president of the NGO Human Rights Power, and Avetik Ishkhanyan – Helsinki Committee President.
On February 26 – the first day of the training, NGNGO expert Armine Hakobyan presented the topic of Human Rights Protection: Domestic and International Mechanisms, and then NGNGO expert Arman Gharibyan presented the topic of Freedom of Speech/Restrictions at the training center.
The topics presented on February 27, the second day of the training, were "Right to be free from Torture" and "Freedom of Assembly". The expert of the training was Avetik Ishkhanyan – president of the Helsinki Committee, Human Rights defender.
It should be noted that the training was held for 16 representatives already included in the police system.
At the end of the training sessions, participants were given certificates of participation.

The training was held by New Generation Humanitarian NGO with the financial support of the Norwegian Helsinki Committee.