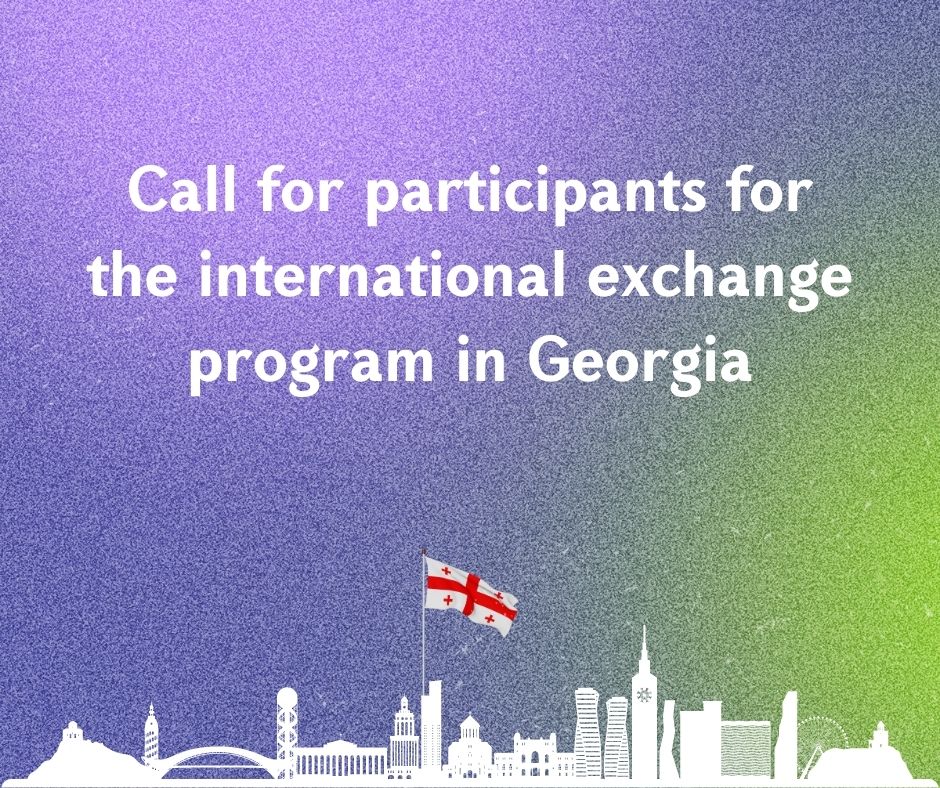 Call for participants for the international exchange program in Georgia
New Generation Humanitarian NGO announces an open call for participants in an international exchange program under the title "Remember the Future". 
The project "Remember the Future" wants to create spaces for a future-oriented exchange about history. Young persons from Armenia, Azerbaijan and Georgia as well as Germany will exchange individual experiences and share collective memories together with contemporary witnesses from a different generation. 
Project aim is to better understand the past by not only giving voice and listening to the views in the own country but through dialogue to promote future-oriented cultural memory. 
Activities are a summer workshop in which 28 young persons (ages 18 to 24) from Armenia, Azerbaijan, Georgia and Germany will meet with contemporary witnesses and the project partners in Georgia from September 10th to 16th, 2023. Online meetings in advance and after the workshop will be held to build an international network and sustainable relationships. 
Participants will discuss what unites and divides the South Caucasus after independence from the Soviet Union, what the diverging causes for or differences in cultural memory are, where the similarities and links are, and how this relates to European experience of memory culture and traditions. The exchange will reflect on the role of gender and gender equality in the history of South Caucasus and the role of modern media in the process of understanding the past. Shapes of and ways towards a future-oriented memory of a past with war and conflict will be worked out. 
Travel costs, accommodation and meals during the workshop are covered by the organizers.  
The working language of the project is English. 
To apply for participation, please fill out the following APPLICATION by August 10th, 2023. 
Applications are accepted only in English, as the participants selection committee consists of local and international experts.