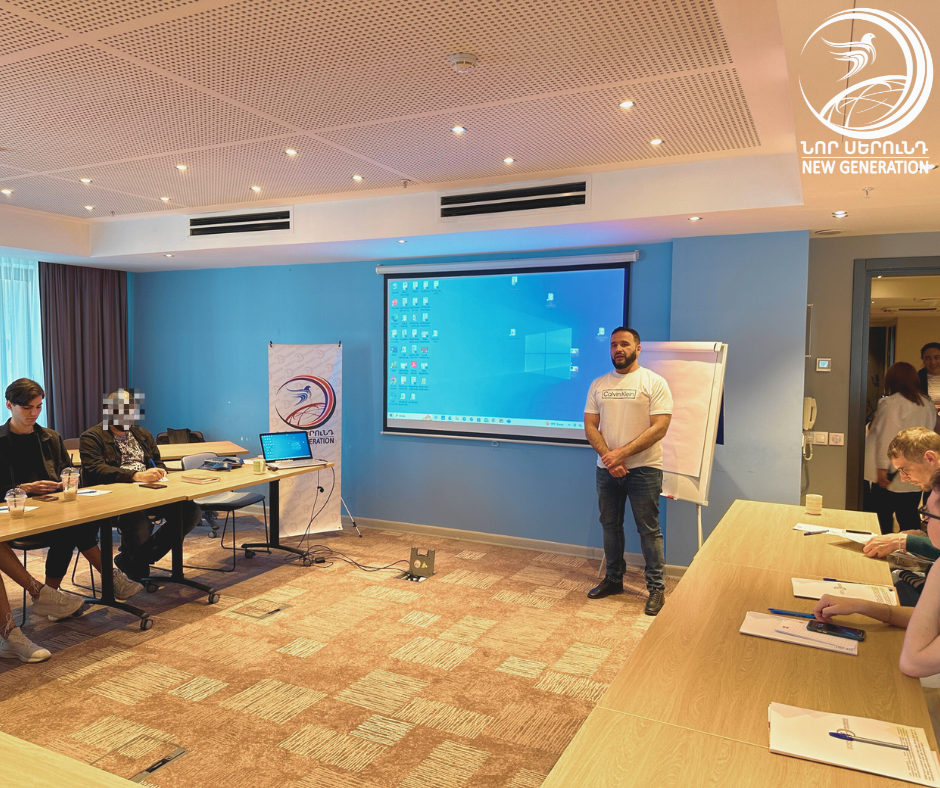 FIRST CAPACITY-BUILDING TRAINING COURSE FOR LGBT+ refugees, IDPs and asylum seekers held
On May 5, 2023, the New Generation Humanitarian NGO (NG NGO) organized the 1st capacity-building training for LGBT+ refugees, IDPs and asylum seekers having moved to Armenia from Russia, Ukraine and Belarus as a result of the Russia-Ukraine War.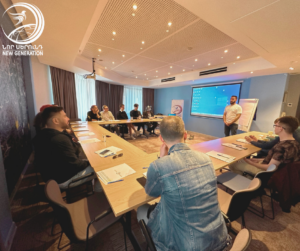 The session is a part of a 3 training series  aimed at building the participants' capacities on career development,  leadership and activism, conflict resolution, financial management, human rights, protection mechanisms.
The training was launched with a welcoming speech by Sergey Gabrielyan, President of the New Generation Humanitarian NGO. In his speech, S. Gabrielyan presented the organization, its mission and main areas of activity. Referring to the ongoing project for refugees, IDPs and asylum seekers, he emphasized that similar and other capacity building, requalification, and vocational training sessions are planned in the future as well,  the selection of subsequent topics, vocational fields will be based on the further feedback, needs assesment received from the participants.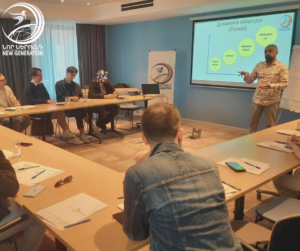 Thereafter, Artak Aloyan, international trainer in management and leadership, introduced the topics "Leadership, "Career Development" and "Conflict Resolution" to the participants. Within the scope of the mentioned topics, the Expert addressed the leadership types and styles, the SWOT analysis of personal leadership qualities, strategies and tactics of leaders, then talked about the ways to develop and enhance career, personal capacities, communication skills, as well as about the types of non-verbal, interpersonal communication, interpersonal conflicts and mechanisms for their resolution.
In the concluding part of the training course, Anahit Mkrtchyan, Legal Expert, Advocate, covered the topic "Human Rights", addressing the mechanisms for protecting the rights of vulnerable groups, as well as the issues of refugees, IDPs and asylum seekers, related legal and other procedures.
The training also included short consultations on establishment of NGOs/small business and financial management.
The training was held in an atmosphere of active discussions, questions and answers, including theoretical and practical exercises, workshops and team exercises.
At the end of the training course, certificates of participation were provided to the participants.
The training course was organized within the scope of the Project "Work with LGBT+ refugees, IDPs and asylum seekers in Armenia", with the financial support of the U.S. Government.